Join Bridges For Music and cyclists like Richie Hawtin, Joris Voorn, and Chris Liebing for the 7th annual Cycle2ADE this October.
---
What could be better than four days at Amsterdam Dance Event? Another four days of cycling, with several ADE performers, all to raise money for music programs in underserved communities through Bridges For Music, who recently announced that the seventh annual Cycle2ADE ride is set to take place this October. Starting at the Resident Advisor headquarters in London, cycling participants will join forces with several ADE performers, including Richie Hawtin, Joris Voorn, Chris Liebing, Pan-Pot, Juliet Fox, Jamiee, and more as they make their way to Amsterdam.
DJ Rebekah, who joined in 2019 and 2020, said, "Joining the ADE/Bridges for Music Cycle was one of the most exhilarating yet challenging experiences, a true test of fitness. All whilst raising money for an awesome cause." In addition to these individual riders, there are team entries from Pioneer DJ, Awakenings, Armada, Resident Advisor, Beatport, Sonos, and Defected, just to name a few.
The ride provides a challenge and a reward for participants, making it a compelling experience for everyone involved.
Like dance music, the popularity of cycling has grown over the last decade, leading to many crossover dance music and cycling events. Dance music and cycling share a social bonding aspect, and both tend to have a drive towards endurance – with ravers dancing for hours on end and cyclists pedaling hard-to-believe distances.
Cyclists will line up with this awesome group to ride from London to Amsterdam for four days in time to get settled and get dancing for the next four days of ADE. Participants can really feel fulfilled knowing that Bridges For Music supports Bridges Music Academy in Langa Township, South Africa, with additional support for young students living in under-resourced communities. The non-profit has already raised £250,000, which continues to rise.
Cycle2ADE provides a cycling experience for riders of all levels, so all are encouraged to join, whether novice or expert. Riders will be grouped by average pace and can ride modified distances to ensure that everyone has a positive experience. All riders will have access to support vehicles, cycling guides, aid stations, energy bars, electrolytes, and good vibes along the way. There's also a PRO package available for those that want the VIP treatment. So if you'll be planning on attending ADE and want to add to the experience, consider signing up for the Cycle2ADE experience today!
Bridges for Music – Cycle2ADE runs from October 15-18, and you can sign up via their website.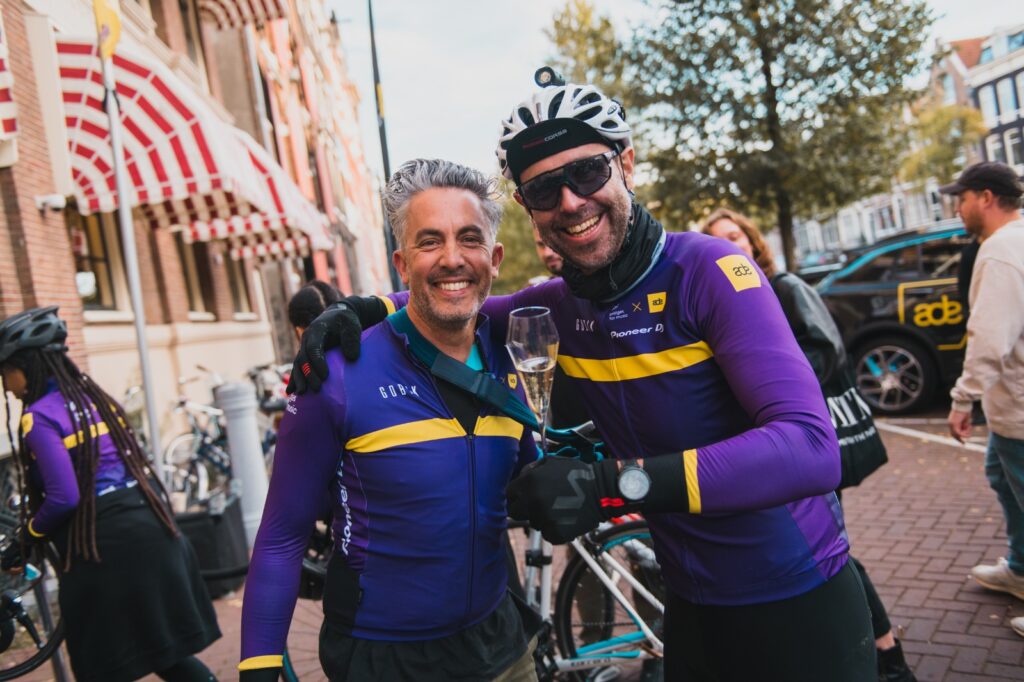 ---
Follow Bridges For Music: