Bay Area-based DJ and producer Tyler Lawrence swung by to dive into his backstory, recent return to the scene, and more.
---
From his earliest days learning to play instruments and listening to music with his parents to more recent adventures as a DJ and producer, music has always played a major role in Tyler Lawrence's life. This San Francisco-based artist broke onto the scene in 2019 after deciding to pursue his passion and has left an impressive collection of releases in his wake that showcase his dynamic influences and the skills he learned while studying at Pyramind Production School.
Early tracks like "Circles," "Back to U," and "The Heet" set the tone for the sounds that would come from the mind of Tyler Lawrence as he began to climb the ranks of the scene. But much like many other artists, questions about the direction he wanted to take the project in and who he was as an artist swirled through his head when the pandemic took hold of the world in 2020. After releasing "Slow It Down," he took a hiatus from dropping new tunes to focus on his future instead.
Flash forward to 2023, and Tyler Lawrence is back in action. Not only has he been taking the stage to flex his tastemaking skills as a DJ, but he's also delivered a fresh tune that was years in the making, "Exhibit A." Looking to gain more insight into his backstory, his hiatus, and where he plans to take his career moving forward, we caught up with this rising artist in the Bay Area for a chat. Listen to his guest mix and read on for the full conversation!
Stream EDMID Guest Mix 371 || Tyler Lawrence on SoundCloud:
---
Hi Tyler, thanks for sitting down with us today. Before we get into your recent adventures in the scene, let's turn back the clock – can you share some of the earliest moments that helped shaped your passion for electronic music?
Of course, I appreciate y'all featuring me! Music has always been a big part of my life – I grew up playing guitar, drums, violin, and trumpet – my parents exposed me to a lot of great music from a very young age, and I was always curious about what makes a great song. I was always taught that music has no boundaries. I remember being in the car with my Dad, and he threw on an Avril Lavinge song. I said, "Dad, this is a girl song!" he chuckled and said, "There's no such thing as girl songs. There's good music." That has always stuck with me.
But I didn't understand what made electronic music so amazing until I lived and traveled through Italy for a few months in college. Seeing how all of these people from all of these different cultures came together to feel so much love opened my eyes. What got me hooked was the level of creation that electronic music allows you to explore – the fact that you can take one sample, one recording, and flip that into an entire song is something that I find so amazing. With EDM, you are always learning the ins and outs just to break those same rules and build something that anyone in the world can hear and connect to. I find that to be so beautiful.
You took a few years off from releasing music to work on your production skills and artistic direction. What led you to that decision, and what was your biggest takeaway from your time off?
I think every musician, artist, or producer probably goes through the same thing I did, and this three-year break was honestly a really tough time for me mentally. It was a daily battle of "who am I?" and "who do I want to be?" as an artist. As I spent the last few years creating, finding certain elements I love, and building a sound off of them, the biggest takeaway was perfection is not attainable. As artists, we all want to create something that speaks to people, and we get caught in this revolving door of thinking, "No one is going to like this" or "This isn't quite right." And I was caught in that line of thought for a while.
But now I'm at a place where I just want to put music out and bare my creative soul without worrying if something is perfect. Perfection is death. It's just about creating and putting art into the world without fear of judgment. It's a hard realization to come to as an artist, but I'm really glad I'm finally in this place.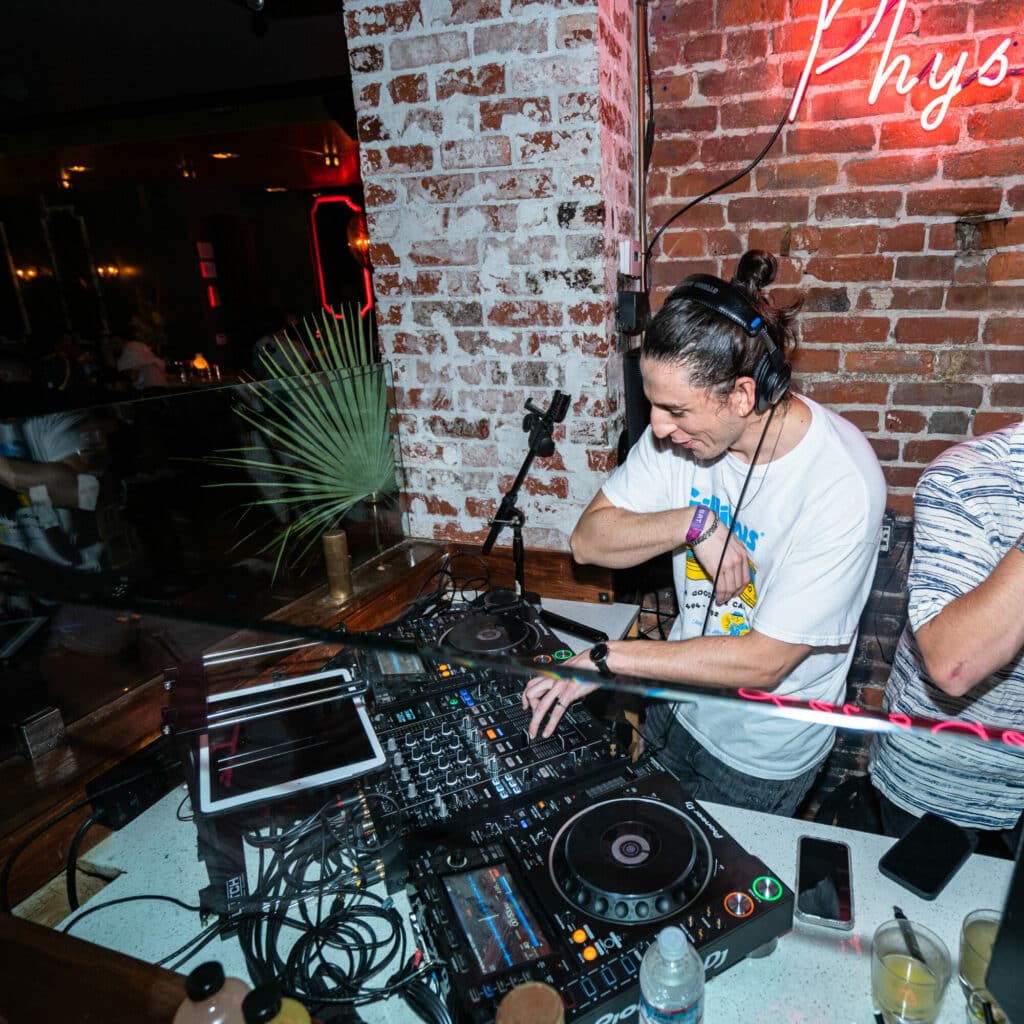 Flashing forward to the present, you just dropped your first track since 2020, "Exhibit A," on Sunday Scaries. What's the story behind this track? Can you walk us through your production process?
I actually started this song back in 2019. I had just put out a song called "Circles," which was a lot more melodic and emotional than what I had been making. I remember one of my friends telling me how beautiful they thought it was, which was great, but I was like, "I make harder tracks, too," and they didn't believe me. Fast forward a year later, I rediscovered the Ableton project, and it just came together flawlessly. I think my friend's feedback was well-intentioned, but it was kind of that push I needed to finish this track that was a little harder. I called it "Exhibit A" because I wanted to show people, "Hey, don't put me in a box. I can get a little harder and make cute shit as well".
My production process is therapy for me. I'll sit down a couple of times a week, create a bunch of different ideas, find one that speaks to me, and it'll usually just come together from there. I find that I never know why I'm making a song until after it's done, and I can listen to the story being told. I think that's what makes it so beautiful to me; as soon as I started giving up control when creating music and just letting the music and ideas flow, songs started coming together much easier and ended up meaning a lot more to me when they were finally done.
Earlier this year, you also dropped some fresh remixes, one of Fred again..'s "Nathan" and the other of Justin Bieber and TroyBoi's "Red Eye." What drew you to these two tracks to put your spin on them, and do you approach remixes differently than your original tunes?
Love this question – [it's a] great example of how therapeutic creating is for me. Regarding the Fred again.. remix, I had been feeling really low. Long story short – I had a show that was supposed to be one of my biggest of the year last year, and my two-hour set got cut to 15 minutes. I had been really beating myself up, feeling like I wasn't where I wanted to be with music and feeling like I wasn't good enough. Then one morning, those Fred lyrics were stuck in my head all day, reminding me not to forget how far I've come and to "just keep breathing." I sat down to see what came out with those lyrics, and the whole track came together in a matter of hours.
With my Red Eye remix, it was just me having fun, to be honest. I heard the original and loved it. TroyBoi is one of the artists that really helped inspire my sound. Those big swinging hip-hop drums over big bass hits. As much as I loved the original track, I wanted something I could play out live and have everyone jumping around, bringing out the headbangers in the crowd. I'm a big fan of a curveball when it comes to live sets – emotional melodic breakdowns, then flipping into a heavy drop.
I approach all my tracks the same way – sit down, find a sound or a melody that speaks to me, and stay curious instead of perfect. Most of my remixes or edits come through wanting to throw everyone a curveball during a set. Others, like the Fred again.. remix, were more of a therapy session for me. I think that's my favorite part of creating music under this project – I don't put myself in a box, genres suck, and great music thrives no matter what.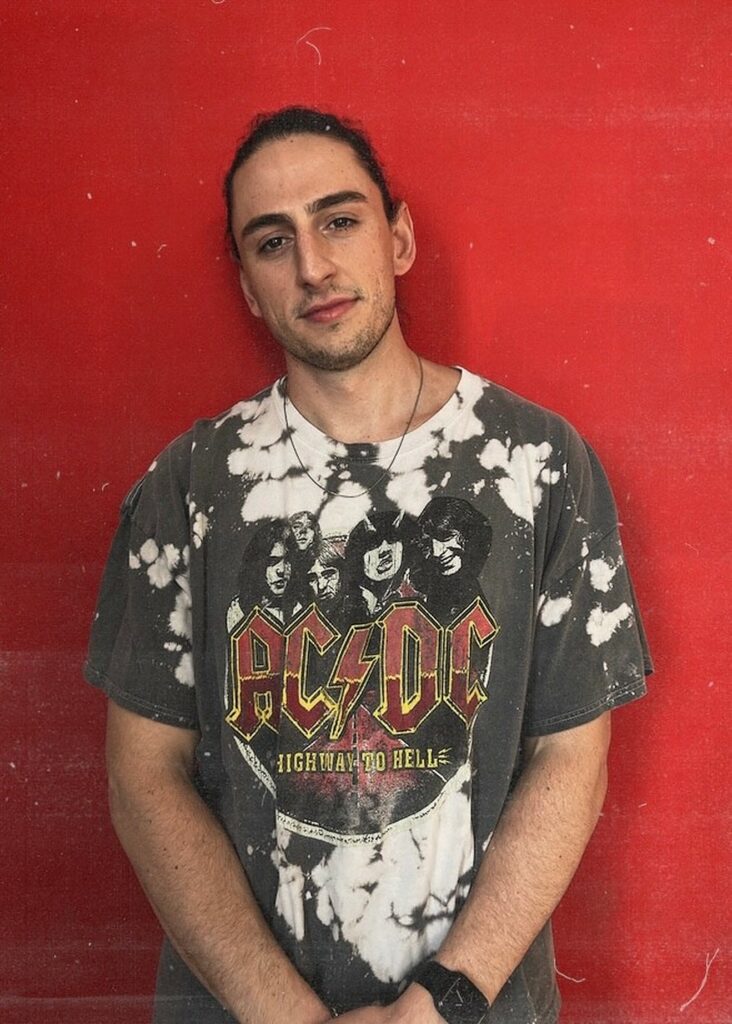 When you have a performance on the horizon, what's your process to get in a proper groove ahead of the set? Do you practice a ton before, or do you prefer to just perform on the fly?
I used to plan every aspect of a set – have a set list of tracks I'm playing in order, create edits and transitions prior, and not stray from what I've practiced. That has completely changed for me over the last year. Now I just come loaded with a bunch of songs and create a story to take everyone through during my set and feel the crowd out as I did before. I found that it gives me so much more joy and makes my live shows that much more fun. Every song is a surprise to everyone, including me.
I was just at Coachella to witness the monumental TBA set with Fred, Skrillex, and Four Tet. You can tell those guys went up there and just had a blast – djing like they're at their friend's apartment at the afters, just messing with each other and having fun. That's what I think makes a great set – have an idea of what you want to do, but keep yourself feeling free, just vibe with the crowd and have fun. That's how you make a beautiful moment!
What's your favorite aspect of the scene in the Bay Area?
Diversity – 100%. No matter what part of the Bay you're in, East Bay to the city, you can walk into a bar that Jerry Garcia and the Grateful Dead used to play at, and then right down the street, you've got a bar banging out Mac Dre. You find that diversity in DJ sets, too – you see a DJ play a show in the Bay and toss in some E-40 or HBK Gang. How can you not love that? There is so much musical history in the Bay, and I'm such a sucker for that stuff.
Can you share a go-to food spot you love for late-night, post-show munchies?
Pizza, pizza, pizza. I'm not picky unless I'm in San Francisco… then it's Tony's Pizza, non-negotiable. Give me a slice of pepperoni and a J, and I'll show you a happy post-show Tyler.
Finally, what goals do you hope to achieve in the rest of 2023 and beyond?
I'm aiming to drop a song a month for the rest of the year, and each drop is going to show a different side of me, my music, and my sets. Continuing my "fuck genres" mindset and just continuing to be me through my music. I'm hoping that these drops set me up to get more shows coming up, playing a couple of renegade festivals this year, which will be a blast.
I'm really excited for the next few years of this project and can't wait to see where I end up. It's a grind for sure, but that's what makes this worth it. As long as I'm putting out music that feels authentic to me and makes people feel happy and excited, that's a win for me. Hopefully, people can feel that with this music, and I can continue making someone smile.
---
Follow Tyler Lawrence:
Website | Facebook | Twitter | Instagram | SoundCloud