POSH, the latest ticketing platform to enter the fray, aims to democratize access to live events and allow organizers fast access to capital.
---
Live event ticketing is a mess; you'd be hard-pressed to find many who disagree. Ticketing platforms are fractured and cumbersome, providing inconsistent (and failed) experiences, and let's not even get started on the opaque fees. This mess has created a real opportunity for change, and we're starting to see new platforms make significant strides in the space. Enter POSH.
POSH is unique in many ways, but after my review of their platform, I'd put "flexibility" at the top of the list. Organizers can customize the look and feel of the experience, determine fee structures, and get immediate access to payouts from sold tickets. This alone sets POSH apart from much of the competition. POSH also offers an affiliate model where attendees with influence can promote events they are attending and earn a payout on referrals. This affiliate model is truly unique in the marketplace.
The existing events industry is extremely monopolistic and one-sided. Incumbent brands use a pay-to-play model to keep corporate event organizers exclusive to their products. They put their brand before their organizers' and make it extremely difficult to manage and scale the communities that event organizers work so hard to build. Other existing platforms have limited functionality, weak financial infrastructure and offer little to no marketing tools. We built POSH to make it the best platform to find what to do as an attendee, make money as an affiliate, and manage an event as a host

Avante Price, co-founder and CEO of POSH
Co-founded by two black entrepreneurs, Avante Price and Eli Taylor-Lemire, POSH aims to break away from the current monopolistic model. While incumbents like Ticketmaster have the built-in structure of owned and operated venues through Live Nation, POSH is wisely taking aim at the independent marketplace first. Their biggest success story to date is the We Belong Here Festival, which used POSH for its 10,000-person festival. Keep an eye on Avante Price and Eli Taylor-Lemire, these guys are no joke and they are proving that they can accomplish what they set their minds to.
POSH immediately caught my eye as the most user friendly, sexiest and innovative ticketing platform. What has truly exceeded my expectations has been the personalized support and dedication from not only the POSH team, but from Avante and Eli themselves. Text blasts, personalized table charts, and custom payment plans are just a few of the many features I absolutely love about the platform. We threw our first-ever event in NYC on POSH, and two years later, we sold out a 10,000-person music festival with their support.

Charles Hochfelder, co-founder of We Belong Here Festival
POSH already has over half a million users and has processed $30M in event ticket sales. Head on over to the POSH website now to check out some new events or to host your own free or paid event now!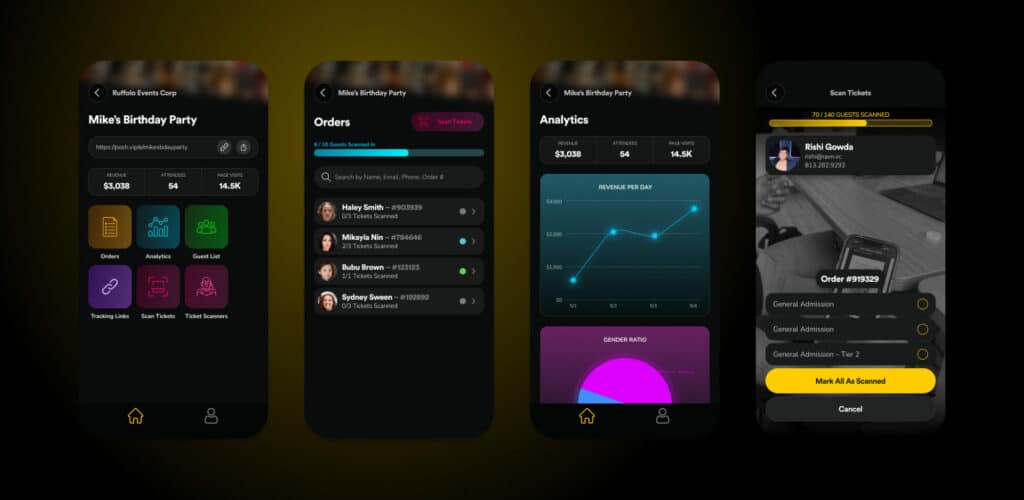 ---
Follow POSH: