Project GLOW Festival adds a newly announced stage that's set to host Güd Vibez, Evan Riley, The Banditz, ALWZ SNNY, Fatima, and more.
---
Last year, Project GLOW Festival made an impressive debut at RFK Stadium in Washington, DC, leaving an indelible mark on its attendees and earning high praise for providing an unforgettable experience. This year, the festival's sophomore run is set to showcase an equally impressive lineup, including Tiesto, Gryffin, Mau P, and Kygo, adding Gianni, Arylia, High-Class Nasty, and many others when they revealed the daily lineups. But Project GLOW has another surprise in store for fans as the event draws closer, announcing a new stage and even more artists slated to play.
This year, the festival brings back the Eternal and Pulse stages and welcomes two fresh concepts, the first being the house-centric Secret Garden. In addition, while last year's event included the Boombox Art Car, reserved for Club Glow's very own residents, this year, Project GLOW is introducing a brand new stage concept called the Skate Park.
Related: Take a deeper look at the first-ever Project GLOW Festival by checking out our review of the festival's debut edition!
This stage sees the return of some familiar artists, such as The Banditz, Evan Riley, ALWZ SNNY, Durfy, EPX, along with some b2b sets weaved in. Additionally, there are a few first-time artists at Project GLOW, including Güd Vibez, Neil Nines, Mina, YVNG YANG and Fatima, who are all sure to help give fans an unforgettable experience at the festival. What's more? Project GLOW has also announced that there are many more surprises coming soon so stay locked in with socials to stay up to date!
Adding another phase of artists has added so much excitement in the lead-up to Project GLOW Festival. So, if you want to be part of the fun, grab your passes via Front Gate and let us know your thoughts about the newest add-ons on Twitter.
---
Project GLOW Festival 2023 – Skate Park Lineup: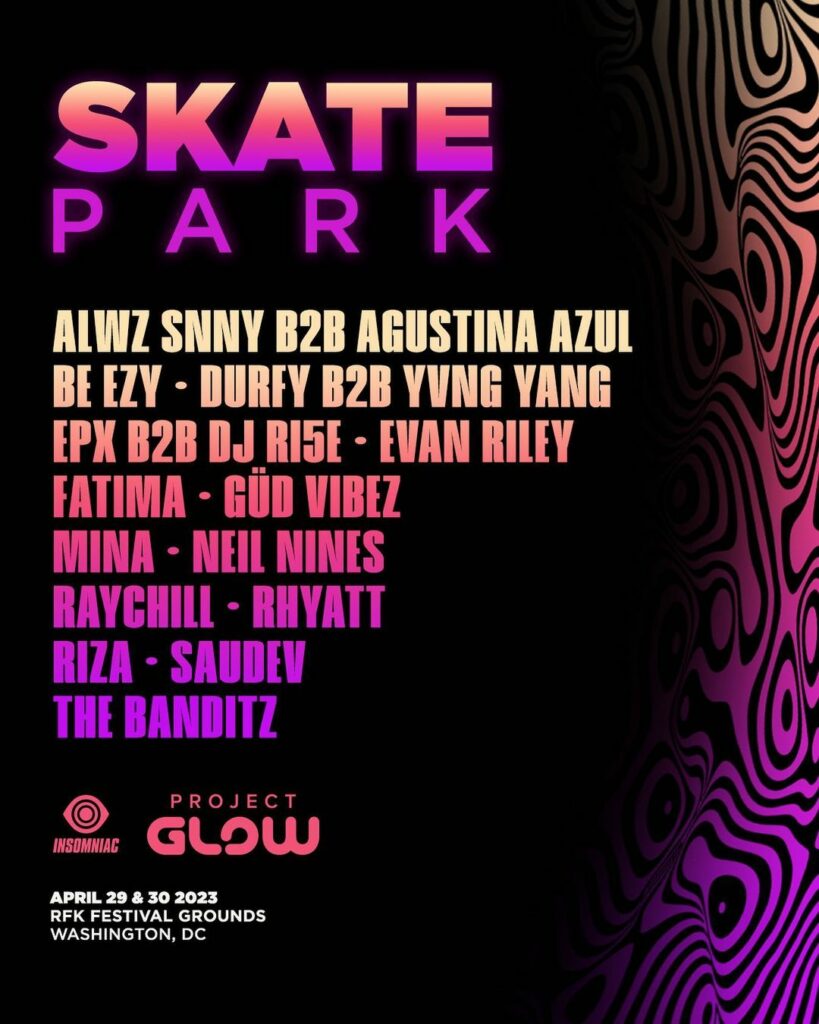 ---
Follow Project GLOW Festival: