With this year being one of the most unique lineups in the festival's history, we're taking a look at five artists who are breaking barriers.
---
When the Coachella Valley Music and Arts Festival first originated in 1999, the festival was rooted in the underground punk scene. The early renditions of the Southern California event featured a heavy rock-music billing, with headline acts like Rage Against the Machine, Oasis, and Jane's Addiction. But Coachella also embraced other obscure genres at the time, such as dance and hip-hop. As the festival's popularity grew, the Goldenvoice production championed more genres and non-English speaking artists into their annual April tradition. It wasn't until 2010 that the festival broke the mold by naming Jay-Z as its first rap headliner, an early sign of the mainstream musical diversity that would lie ahead for Coachella. However, another trend rose over the years: more women artists were performing at the Polo Fields.
Back in 2002, Björk was Coachella's first woman headliner; yet, out of the 61 acts that played that year—only 12 women performers were featured on the lineup. Fast forward to this year, and you'll find 58 women acts performing in the desert, including the Icelandic singer. In recent years, changes have also been made in the headliner slot. Since 2017, the three-day event has featured at least one woman headliner, which started when Lady Gaga subbed in for Beyoncé because of the Queen Bee's pregnancy. Beyoncé would then return the next year with her HBCU performance, followed by Ariana Grande in 2019 and Billie Eilish in 2022.
But what about the bands? Unsurprisingly, the early to mid-2010s featured three new electronic stages and a saturation of EDM, pop, and hip-hop acts at the Polo Fields, causing much of the Coachella faithful to question what happened to the beloved festival they grew up with. That, however, changed in 2017 when the spring event rekindled its punk spirit with the induction of the Latin, psychedelic Sonora tent. Housing Spanglish talents like Tropa Magica (formerly Thee Commons), The Marías, and Cuco, the small AC-tent provided a counterculture programming that's been missing for years for fans of the "underground."
It's evident now that the entire music spectrum is represented in the Indio desert, and the importance of having more diverse sounds at arguably the biggest stage in the world presents artists with a platform where they can use their music to propel the next generation of musicians that come after them. Now, with more voices present and thousands of attendees awaiting to be serenaded in English (Frank Ocean), Korean (BLACKPINK), and Spanish (Bad Bunny), we're highlighting five dance artists that are breaking barriers in the music industry.
Five Artists Bringing Diverse Sounds to Coachella 2023
---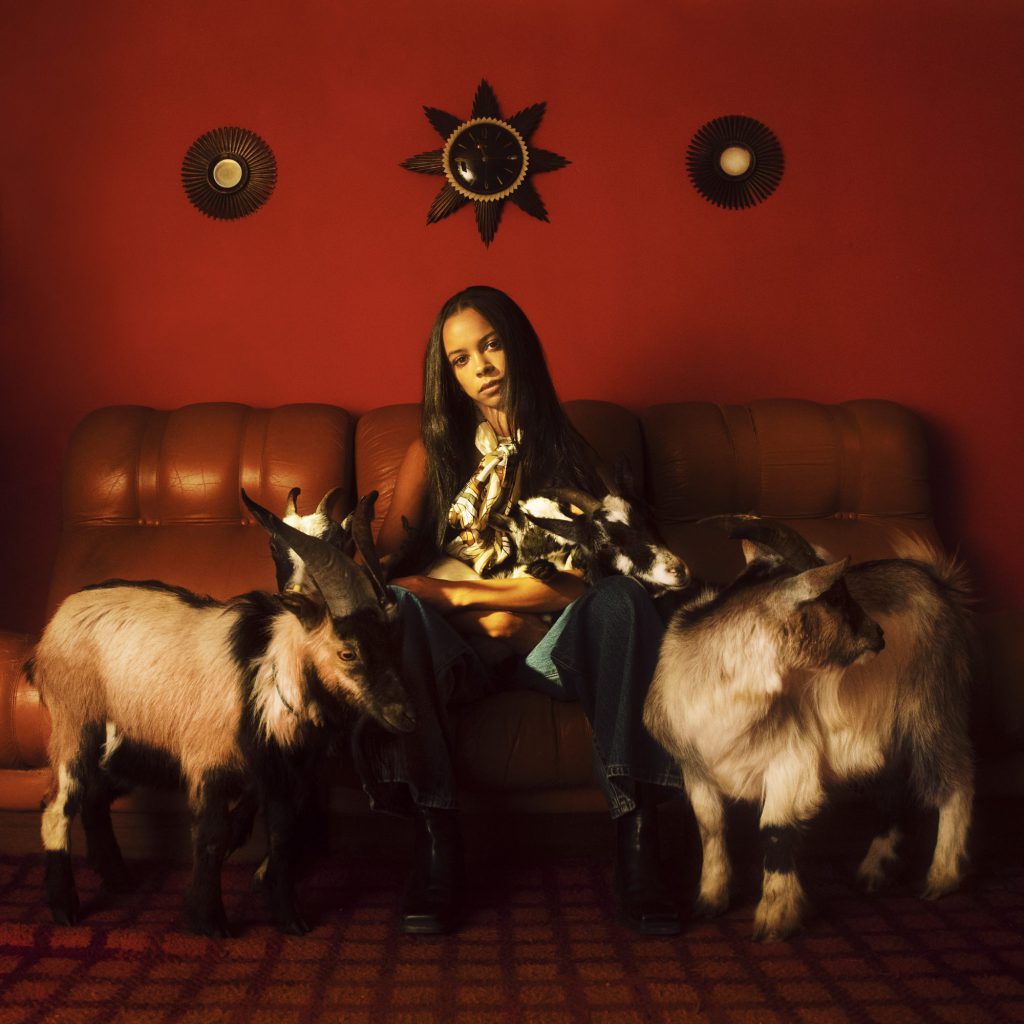 TSHA
Facebook | Twitter | Instagram | SoundCloud
Mainstream audiences may recognize TSHA's high-profile collaboration with Diplo on "Let You Go," but the road to this milestone was a long journey for the London-based producer. Before Teisha Mattews entered the electronic scene, she spent years perfecting her DJ skills while later teaching herself how to produce music. After saving up the money she earned from spinning records, she would then spend her savings to create her 2018 debut EP, Dawn. She found an audience with her early Bonobo-inspired tracks, which would later be enriched by fluttering drums and optimistic ballads in her 2020 EP and hit song, "Sister."
Yet, the cumulation of her sunny discography shines in her 2022 debut album, Capricorn Sun, with each euphoric track providing the listener an opportunity to dance their worries away. And last year, as a testament to her skill as a producer, Pete Tong recruited TSHA to be a mentor for his online DJ academy, placing her name next to other dance legends like Carl Cox.
But on top of the music magazine covers and awards she's earned, TSHA has also been a community leader. In 2019, the self-taught producer launched her party series Jackfruit, a space that promotes up-and-coming talent, experimental sounds, and inclusivity; she later expanded the platform in 2021 as a bi-monthly radio show on Apple Music. Ahead of her first-ever performance at Coachella, TSHA partnered with dance veteran Aluna on a new track titled "Killing Me." This disco-flavored tune will sure turn her already feel-good set into a dance party.
---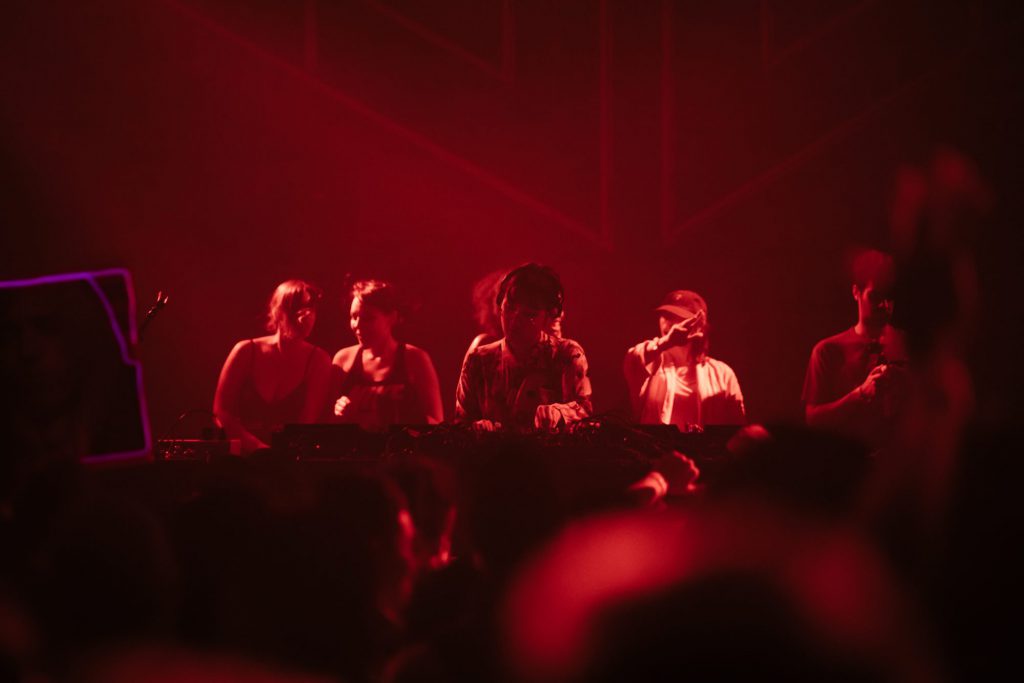 Yaeji
Facebook | Twitter | Instagram | SoundCloud
Comfortable behind both the decks and mic, Brooklyn-based producer Yaeji made waves in the electronic scene when her 2017 melancholic house cover of Drake's "Passionfruit" stormed the top spot of every bedroom-pop playlist. The muted track, however, displayed only one side of her versatility as an artist. In that same year, the other hit song off her second EP, "Raingurl," showcased an early embracement of her dual identity, overlaying English-Korean harmonies on the head-bumping beat.
This language-fluid track would lay the groundwork for other world-colliding productions, like her 2020 EP WHAT WE DREW 우리가 그려왔던 and multi-song collaboration with Korean star OHHYUK. These global roots have given her the range to step into every genre's playground and reframe how people think of electronic music. While she was a rising star when she first graced the techno Yuma tent in 2018, the 29-year-old returns to Coachella as a seasoned pro. Ahead of her long-awaited debut album, With A Hammer, being released next week, two singles are out now, which feature some of her best multi-background work yet. 
---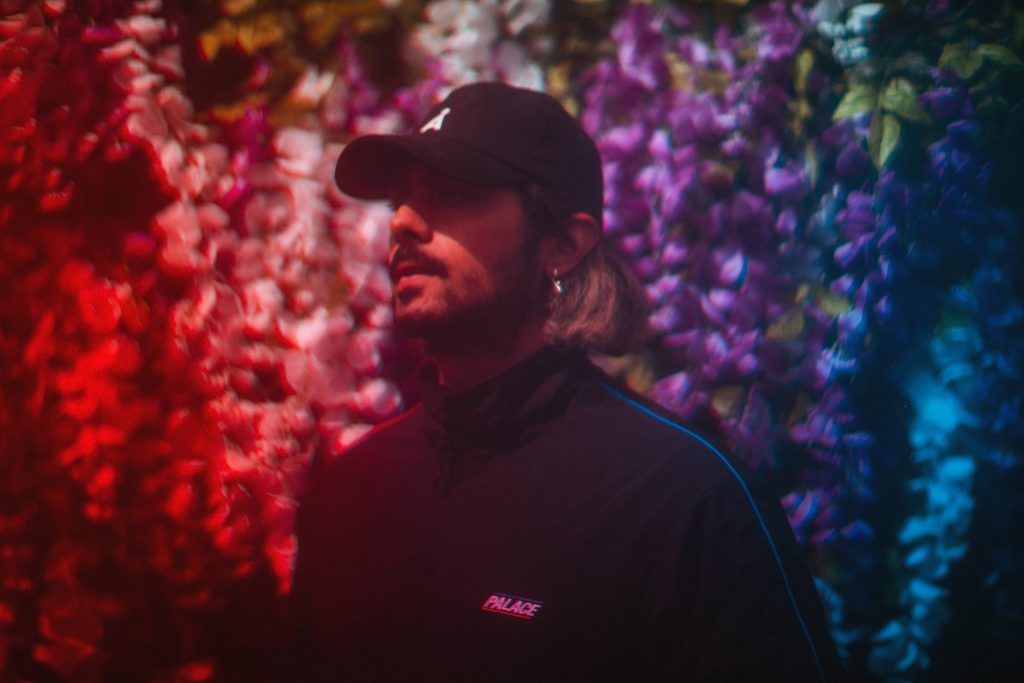 Jai Wolf
Facebook | Twitter | Instagram | SoundCloud
After releasing a bootleg remix of Skrillex's 2014 "Ease My Mind" and earning an endorsement from the dubstep king, Jai Wolf has experienced different iterations. From synth-wave house beats ("The World Is Ours") to South-Asian melodies ("Indian Summer") to indie-rock productions ("Lose My Mind"), the New York producer has infused every influence of his musical upbringing in his craft. Besides reaching to the top ranks of the dance scene, the forward-thinking artist has used his platform to build a stronger network of South-Asian creatives and champion other South-Asian artists, such as Hotel Garuda and Ninth Parallel.
Jai Wolf made history last year by becoming the first artist of Bangladeshi descent to headline a sold-out show at Red Rocks – a milestone he hopes will become more regular for brown artists. After concluding his The Cure To Loneliness era in November, a new chapter awaits the 31-year-old producer. He's returning to the Polo Fields for the first time since 2017, promising more energetic music, which he's teased in a series of special DJ sets called Club Babu. A taste of his expected kinetic performance can be heard on his latest track, "Want It All."
---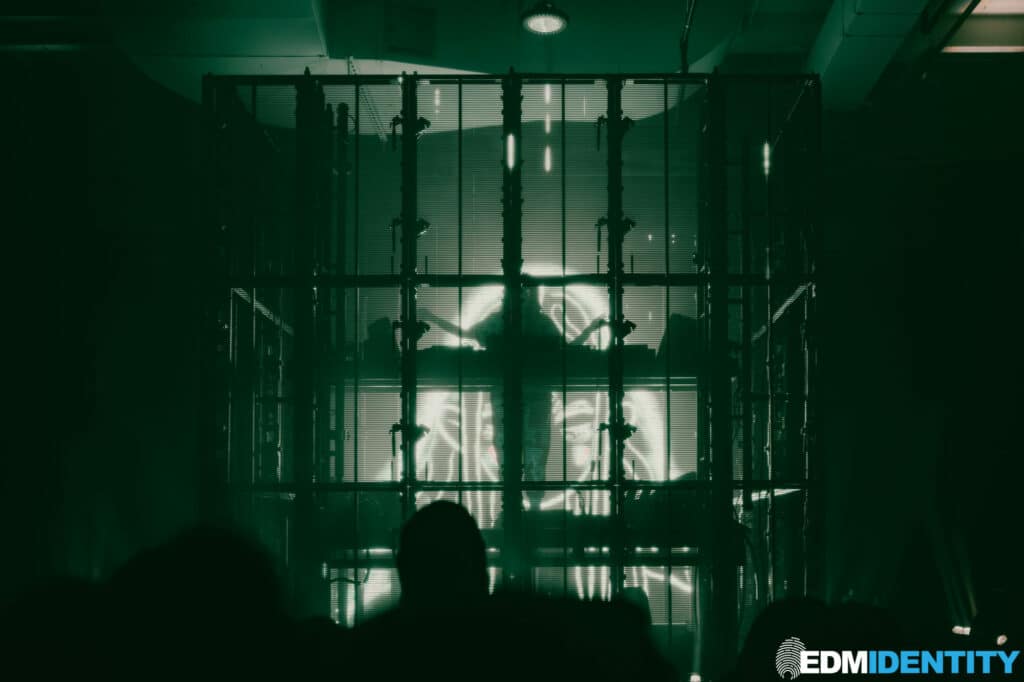 Whyte Fang
Facebook | Twitter | Instagram | SoundCloud
A powerhouse in the dance community, Alison Wonderland has been at the forefront of bass music since her debut in the early 2010s. Under her belt, she has earned every possible dance music accolade, headlined massive music festivals, and is now adding record label owner to her resume. Reaching this level of success, however, comes with its fair share of institutional obstacles. In 2019, she was only one of five women artists in Billboard's Top 100 DJs list. This inspired director Stacey Lee to tap Alison, among other high-profile women producers/DJs, to highlight the gender gap in the electronic industry in her 2020 film, Underplayed.
While Alison has addressed that essential conversations need to be had about amplifying more women artists in EDM, she wants to be recognized for her artistry. Through her new FMU Records venture, Alison demonstrates her fearless leadership by making the producer path more accessible for upcoming artists, giving them the creative freedom to release music under their jurisdiction and not succumbing to marketing strategies. The launch of this dark electronic label is also home to her experimental moniker, Whyte Fang. This ominous side project uses a cage with futuristic visuals to explore the deep trenches of electronic music. And with an album release just weeks away, fans can expect a Coachella set with no corporate restrictions – a testament that artists still have creative control in a data-driven music industry.
---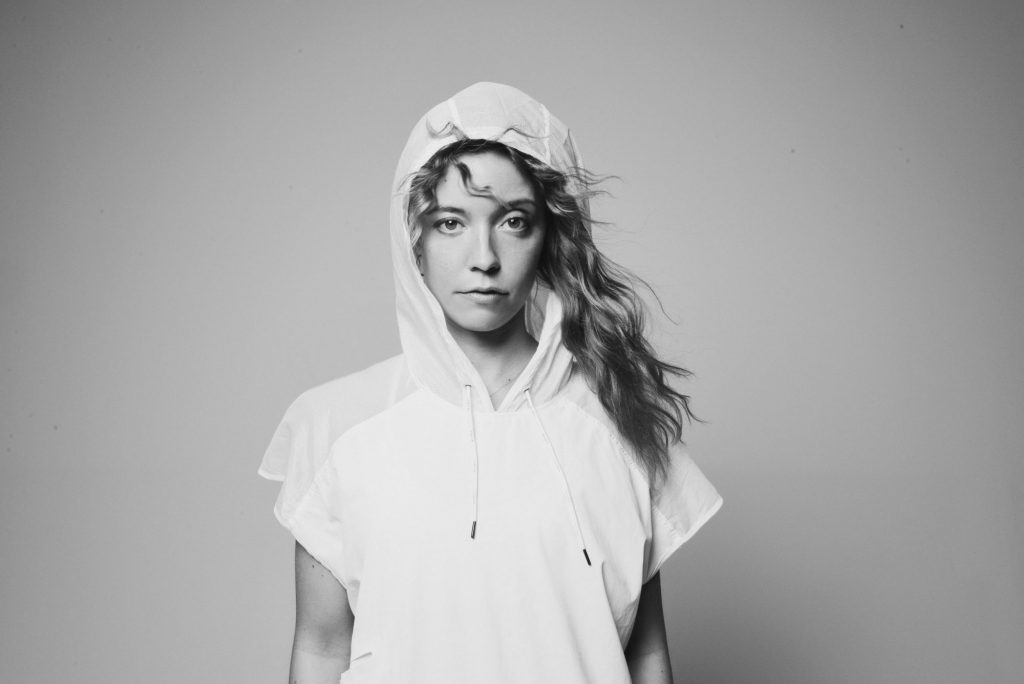 LP Giobbi
Facebook | Twitter | Instagram | SoundCloud
In less than five years, LP Giobbi has garnered superstar status since she first emerged in the dance scene. Weaving house beats and soulful ballads in her craft, the classically trained jazz pianist has delivered groovy hits like "All In A Dream" and earned support from other dance greats, such as Diplo, DJ Tennis, and SOFI TUKKER. Now, sitting at nearly 3 million Spotify listeners a month, LP is set to break those numbers with an electrifying performance at Coachella. Equipped with DJ decks, pianos, and samplers, her unique setup will deliver a rare desert performance filled with energetic tracks from her debut album, Light Places. Although the full album is not available until May, fans can already listen to five singles from the new project.
But the Austin-based producer is more than just an artist – she's an activist. In an effort to close the gender disparity in the music industry, in 2019, she co-founded her nonprofit, FEMME HOUSE, to amplify more women, non-binary, BIPOC, and LGBTQIA+ creatives in all sectors of the music world. In furthering her impact, last year, she launched a weekly podcast titled Femme House Radio, which features interviews and performances from women and gender-expansive producers. To date, her nonprofit has helped thousands of music creators access production workshops, scholarships, and mentorship from music leaders. 
---
Follow Coachella: