If you spend hours in front of your computer all day, you may as well do so comfortably – and the chairs from Secretlab will help you do just that.
---
A common issue for anyone who works in the digital space is finding comfort when spending hours upon hours in front of your computer. Whether making beats all day and night, streaming your gaming sessions on Twitch, or creating art, it can be rough when you don't have a good chair for support. This has been an ongoing struggle for me over the past few years as I spent more time writing articles and doing more online than ever before, which was only heightened by the pandemic.
As I looked for a solution, there was one brand that continued to pop up again and again, Secretlab, which piqued my interest. I first found out about this gaming chair company through streamers and one of the most prominent artists in the scene, deadmau5, and my eyes were locked on getting one in the future. After all, if Secretlab chairs were comfortable enough for some of my favorite artists in the scene, why wouldn't it be a good fit for me?
Having used chairs from other companies in the past with varied success, the first thing on my list when planning to upgrade my workstation was a Secretlab TITAN chair. Not only was this specific model appealing because of its size, high-quality materials, and overall construction, but the built-in lumbar support was the real draw that I felt would help alleviate the back pain I experienced after long writing sessions.
While there were several different options to choose from through the Secretlab store, including collaborations with Game Of Thrones, Minecraft, and DC, as a lover of electronic music, there was no doubt that the deadmau5 edition would be the right choice for me. Shipping took just a few days, which bucked the trend of other products I've purchased for my apartment lately due to transit issues, and before I knew it, a large box was sitting outside my front door waiting for me to drag it in and open it.
Once I brought the fairly heavy box inside, it was time to put my TITAN together.
While the process seemed slightly time-consuming initially, the array of instructions provided by Secretlab made everything go smoothly – it took me less than half an hour to build it from start to finish. Each piece was clearly labeled and well-organized in the box, and there were no missing parts. Also, the sheer number of warnings not to touch the backrest recline lever before it was securely installed made it clear that I shouldn't mess that up.
My first impressions of the TITAN 2020 were great.
The TITAN is not a light chair by any means; because of this, it provides far more stability than many others I've sat in before. I quickly kicked back to relax and fell in love with the ability to tilt the chair backward without the feeling that I would fall over. The chair was comfortable and fit my body well, especially after tailoring it to the height and lumbar support that felt right for me. I did notice that the signature cold-cure foam that Secretlab uses was a bit stiff at first, but that was expected as it was brand new.
That being said, the biggest surprise wasn't the built-in lumbar support; it was Secretlab's signature memory foam pillow. Why? Because while chairs I've used in the past have featured their own pillows, this one feels like you're resting your head on a cloud instead of a stiff rock. You can easily lean back and take a quick nap to rest your eyes for a bit when you've been staring at a screen for an extended period, which is definitely something that is clutch for someone like me.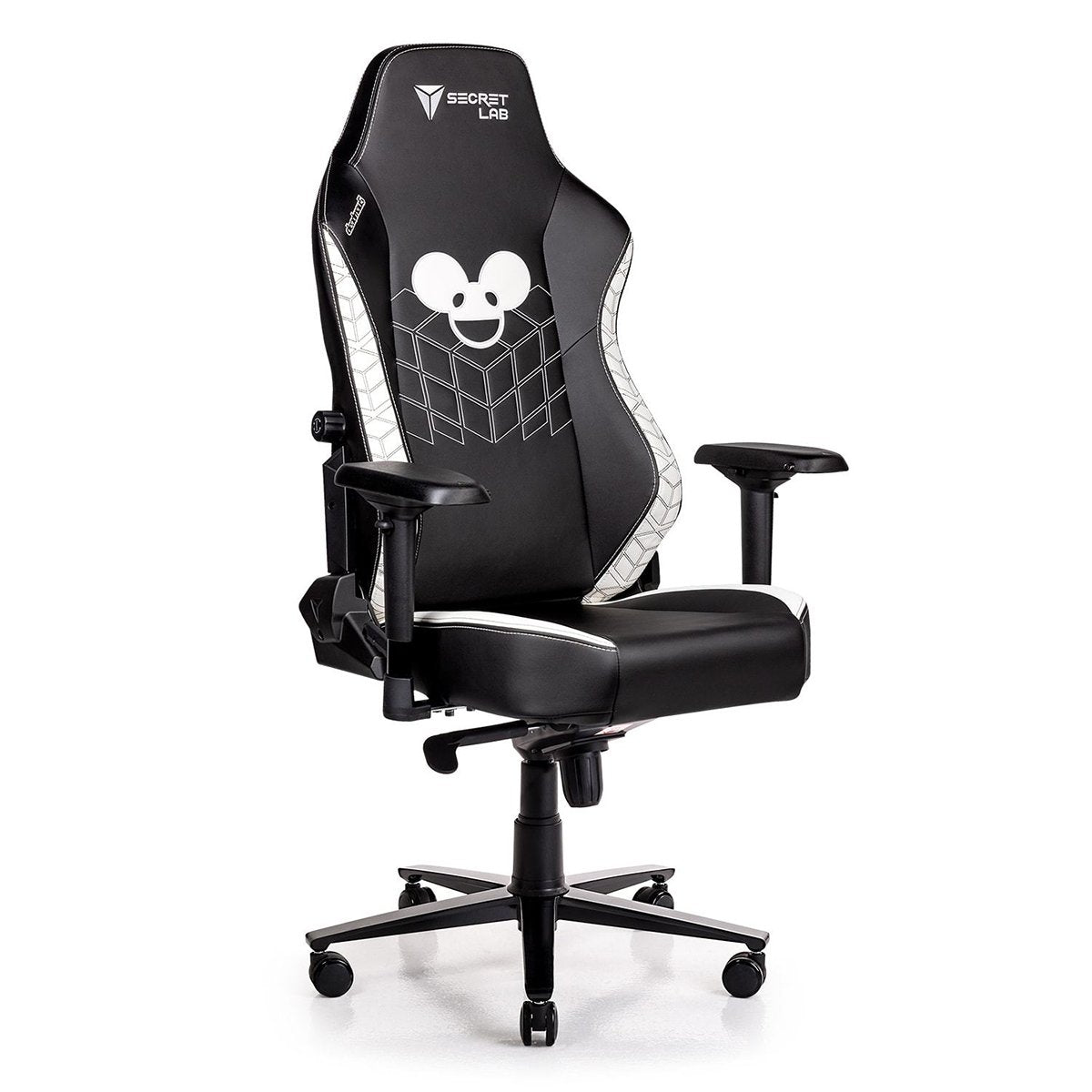 After a few months of using it, the TITAN 2020 continues to hold up.
Previous gaming chairs I've owned started strong built quickly fell off. Sometimes the foam would begin to compress quickly, or the chair would start to degrade as a whole, but this hasn't been the case with the TITAN 2020 so far. Even during the heat of the summer, it has held up strongly when others have failed in the past. The cold-cure foam has slightly worn in because of the hours of use, but the structure hasn't broken down or flattened, and there haven't been any issues with the seams tearing or the metal frame poking through from the bottom.
Overall, I'm happy to put a stamp of approval on the Secretlab TITAN 2020.
Whether you're a producer, gamer, live streamer, or someone like me who works from home, aside from getting up and moving around, having a comfortable chair with proper support is essential. While I've only used the TITAN 2020 for a few months, I have not experienced any back pain or discomfort, and I will continue to recommend it to anyone looking for a solid upgrade to their workstation.
Head to the Secretlab website to check out the editions of the TITAN 2020 and other available chairs, desks, and accessories.
---
When you purchase through links on our site, we may earn an affiliate commission. Please see this page for more information.