Shades dominated Atlanta's Underground 360 stage last weekend for Define Everything Future (DEF)'s biggest party to date.
---
When it comes to underground events, Atlanta's Define Everything Future collective, also known as DEF, are experts in the game and they're only just getting started. Known for curating unique parties in abandoned spaces, their shows always encompass the most intimate vibes and the highest energy. While DEF's coveted events often have a limited capacity, size wasn't the only aspect that they leveled up at their latest, massive show with Shades, Alix Perez, Hyroglifics, and more.
Bass from the booming Funktion-One system could be felt shaking the streets of Atlanta for blocks surrounding the tunnel-turned-music-venue. In addition to the massive sound the DEF team never fails to bring, they added LED panels to implement visuals for the first time ever at one of their shows. With panels surrounding the 360 stage, the visuals could be viewed from almost anywhere in the venue. Webs of lasers came from every direction to land in the middle where the artists performed surrounded on all sides by the crowd.
DEF ensured that attendees could dance through all eight hours of music this night by having food trucks, plenty of bathrooms, and the option to bring chairs. Neon lights filled the massive dark tunnel with edgy displays perfect for photo-ops. Sets from Tsimba b2b Bossa, Skellytn, and LYNY b2b Capshun kicked off the night with a variety of bass and trap.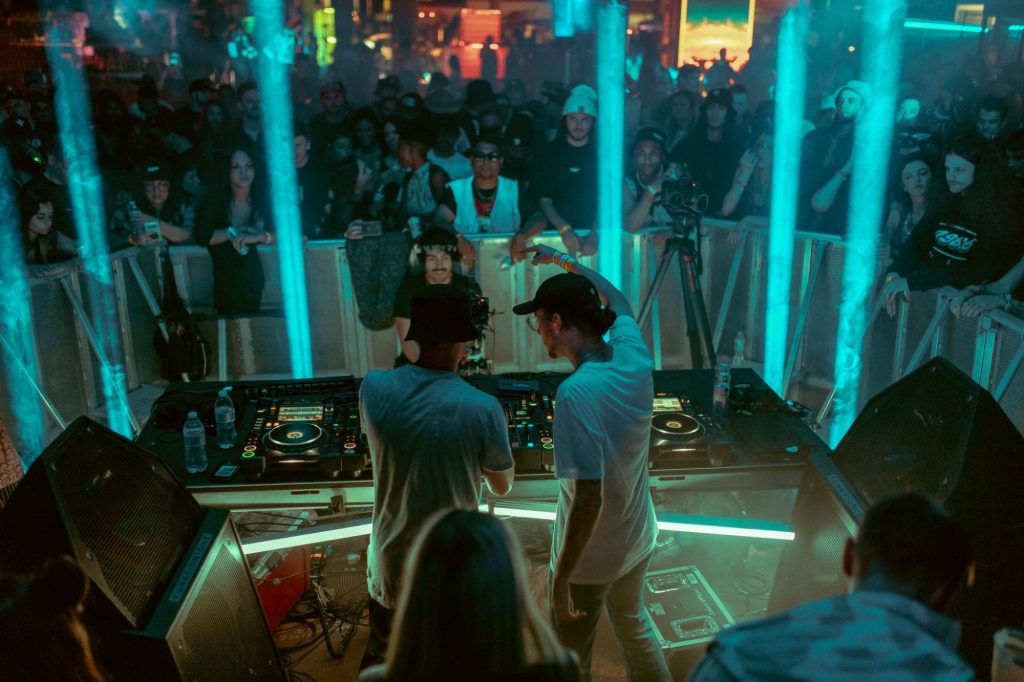 Hyroglifics then perfectly set the tone for Alix Perez's solo set with plenty of drum and bass.
The crowd's energy was heightened in anticipation of both Alix and Shades. While sets from either in the states are few and far between, its even more rare to catch both in one place. Alix Perez spun soulful drum and bass to a deserving crowd, adding in a tasteful bit of heavy bass to ease into the Shades set to follow. DEF and their edgy venue set the scene too perfectly for this duo's dark entourage of dubstep and drum and bass.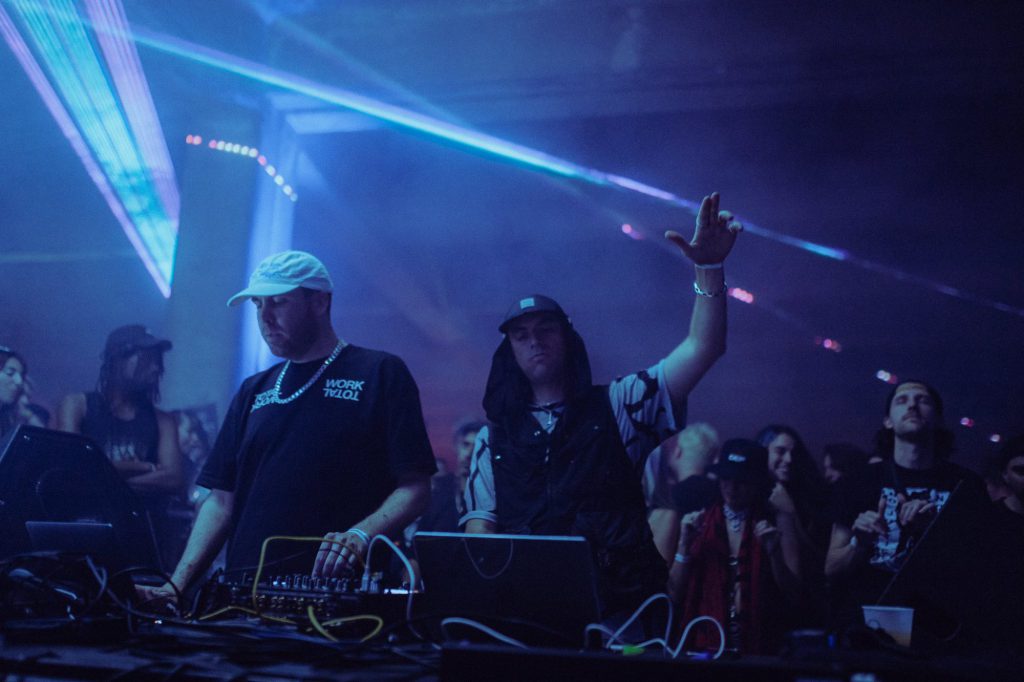 Alix Perez and EPROM going back to back as Shades was a performance for the ages.
Fans of Alix Perez and EPROM have been patiently waiting for the two to perform as Shades in the US since before the pandemic, and it was safe to say it was well worth the wait. The energy from these two on stage together was unmatched and their bond so evident as they slayed the 360 decks together. Their deep exaggerated sounds had the entire venue hollering and the surrounding blocks shaking with bass. The 90 minute set seemed not long enough for their masterful performance as fans yearned for more.
Kumarion took the stage after Shades threw down, but unfortunately it was time for me to begin my trek back home as I didn't plan on staying out as late as he played, until 3:30 AM. With doors opening at 7:00 PM it was a long night of music. While DEF never misses with their shows, they've proved they're ready to throw more big events after selling out this one. For my first ever Shades set, I was blown away and felt that none of their other tour stops would've topped the immersive experience thanks to the DEF team and their venue.
If you missed this show, be sure to follow DEF on their socials to stay informed of their upcoming events, and keep an eye out for the set recordings of this show that will be uploaded soon.
---
Follow Define Everything Future (DEF) on Social Media:
Website | Facebook | Twitter | Instagram | SoundCloud | YouTube