While thousands flocked to Coachella to get their live music fix, Day Club Palm Springs offered an intimate experience and some fun in the sun.
---
Coachella has made a name for itself as one of the top festivals on the planet over the past two decades with jaw-dropping lineups, tasty eats, and plenty of unique experiences for attendees. While many opt to camp at the festival, others have flocked to hotels and other lodging options in Indio and the surrounding Palm Springs area during the weekend. Noticing this trend, Goldenvoice looked to provide some fun in the sun for those who were staying off-site with the latest edition of Day Club Palm Springs.
This year, Day Club Palm Springs was nestled about 40 minutes North of the festival grounds at the Hilton Palm Springs – and true to form it boasted of its own impressive lineup. The headliners stemmed from the Coachella lineup itself, including the likes of Duck Sauce, John Summit, Tchami, VNSSA, and Madeon, but instead of being in a crowd of thousands of people, the experience was far more intimate instead. In fact, those who attended editions of Splash House in the past might be familiar with a similar vibe when catching a set at The Saguaro during that weekend-long festival.
As someone who typically camps at Coachella, and did so during the first weekend this year, attending Day Club PS always seemed like a pipe dream. Exiting the campgrounds to head to Palm Springs would be a pain, but I couldn't resist checking it out during a last-minute trip to the desert during the second weekend of its festivities. Tchami and VNSSA were set to take the stage that day, along with supporting artists including Lucati, DLMT, and Damaged Goods – and I was prepared to be taken to house heaven.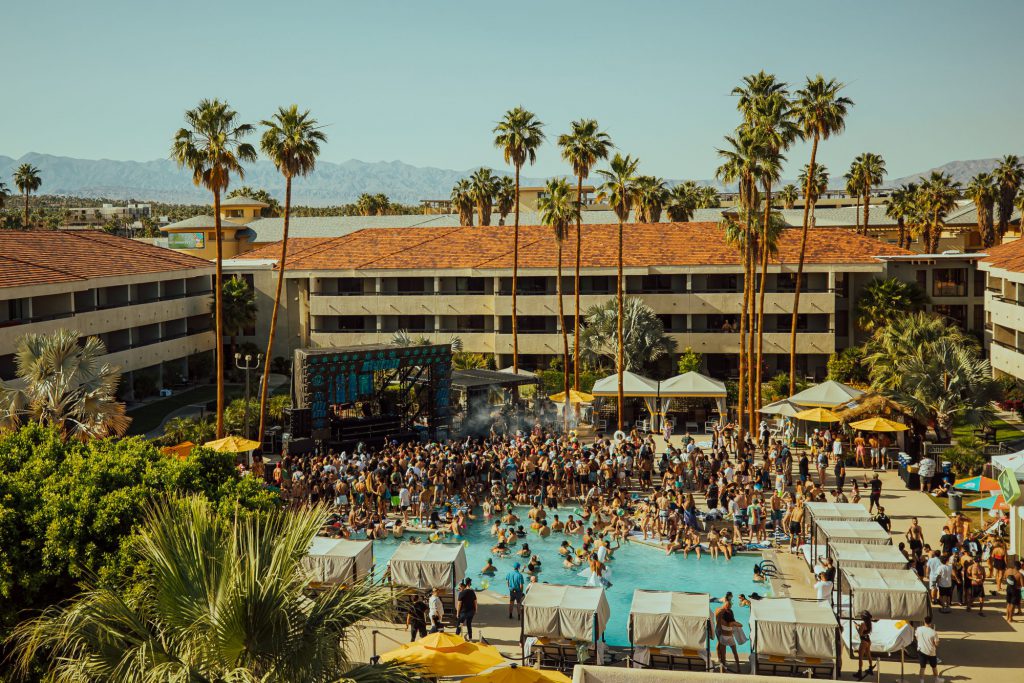 Slight traffic on the road from Los Angeles made for a delayed arrival at the unassuming Hilton Palm Springs, but we quickly found parking and headed inside to start dancing the day away.
Perhaps it was due to the fact that it was a Sunday show during the second weekend, but Day Club PS wasn't overly packed with people when we first entered the pool area. Having been surrounded by massive crowds the previous weekend and at Exchange LA two nights prior, this was something that was welcomed with open arms by me. Everyone had plenty of room to dance, splash around in the pool, and hang out with friends.
Security was a breeze to get inside the pool area, just a quick check of our wristband and bag and we were in within seconds. After a long drive there was no doubt that a cool drink in my hand was a necessity, and one of the first big surprises arrived with my experience at the bar. Much akin to the tickets, which only ran $25 at base price, the drinks were pretty cheap as well at around the $12 to $16 range – with a wide variety of options.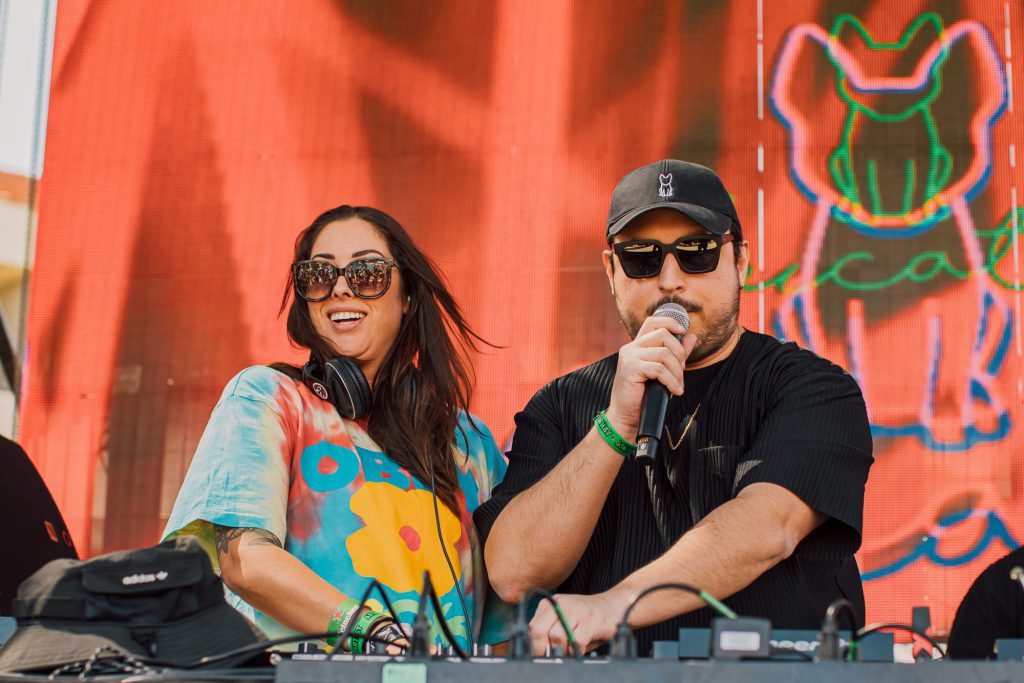 As Lucati took the stage and had some fun behind the decks, the crowd that had gathered in front of him was going off with plenty of dance moves.
Shufflers were out in full force as Lucati dropped his highly curated tunes. While they showed off their best moves, others were clearly having a blast in the pool or in other areas hooping and more. During his set, I took the time to explore the venue a bit beyond the bars that lined the pool's walls. There were some food options just outside the area (and the tacos were delicious), along with a Quay activation that gave anyone who happened to leave their sunglasses at home a pair for free. Both were a pleasant surprise, and the food was especially something that was much-needed to keep us all fueled up during the show.
Soon after, VNSSA brought the heat as well, kicking up the energy a notch while layering in tracks that were dripping with tech house and disco vibes. Having unfortunately missed her and Tchami at Coachella the previous weekend, it was great to be back and dancing to her tunes. Finally, the man of the hour, Tchami, also delivered some sensational tracks during his set as he closed down Day Club PS in style. There are few artists who have the ability to blend together so many different styles of house music into one performance, but he did so flawlessly.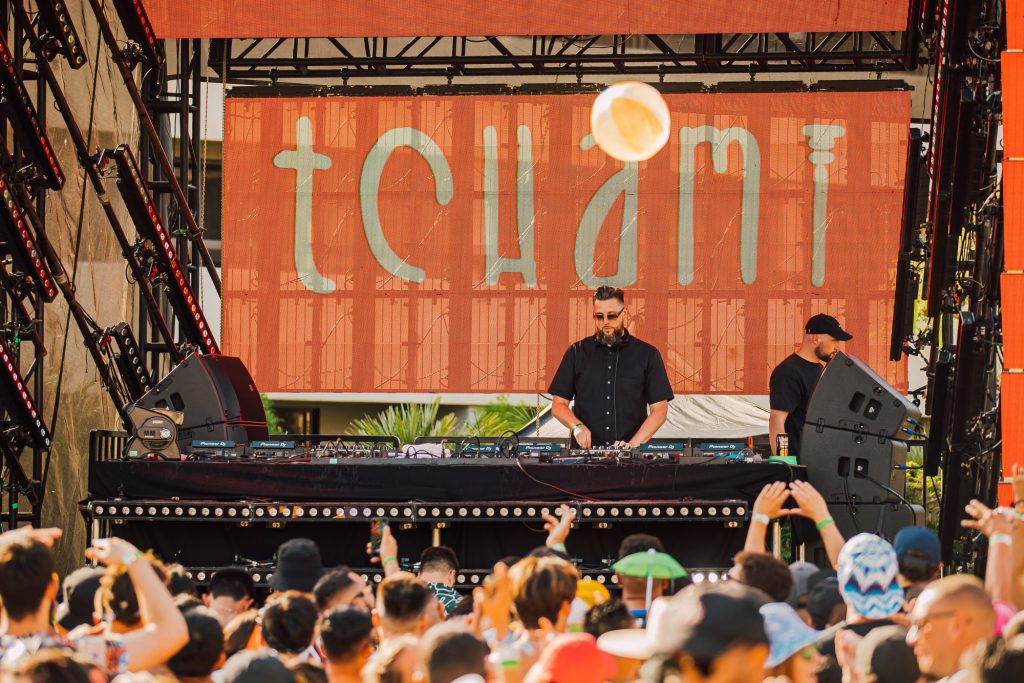 While my experience at Day Club Palm Springs was brief, it's safe to say that this series of pool parties are a perfect escape.
Whether you're already attending Coachella and looking for a break from the dusty Polo Grounds for a day or you're someone who is on a budget and just wants to catch your favorite DJ play, Day Club Palm Springs will fill your needs. Not only did this show feel like a slice of Splash House with slightly cooler temperatures, but the intimate nature of the venue created something special for anyone who chose to attend. Be on the lookout for the return of Day Club PS in the future, because you won't want to miss out on the fun!
---
Day Club Palm Springs 2022 Photo Gallery: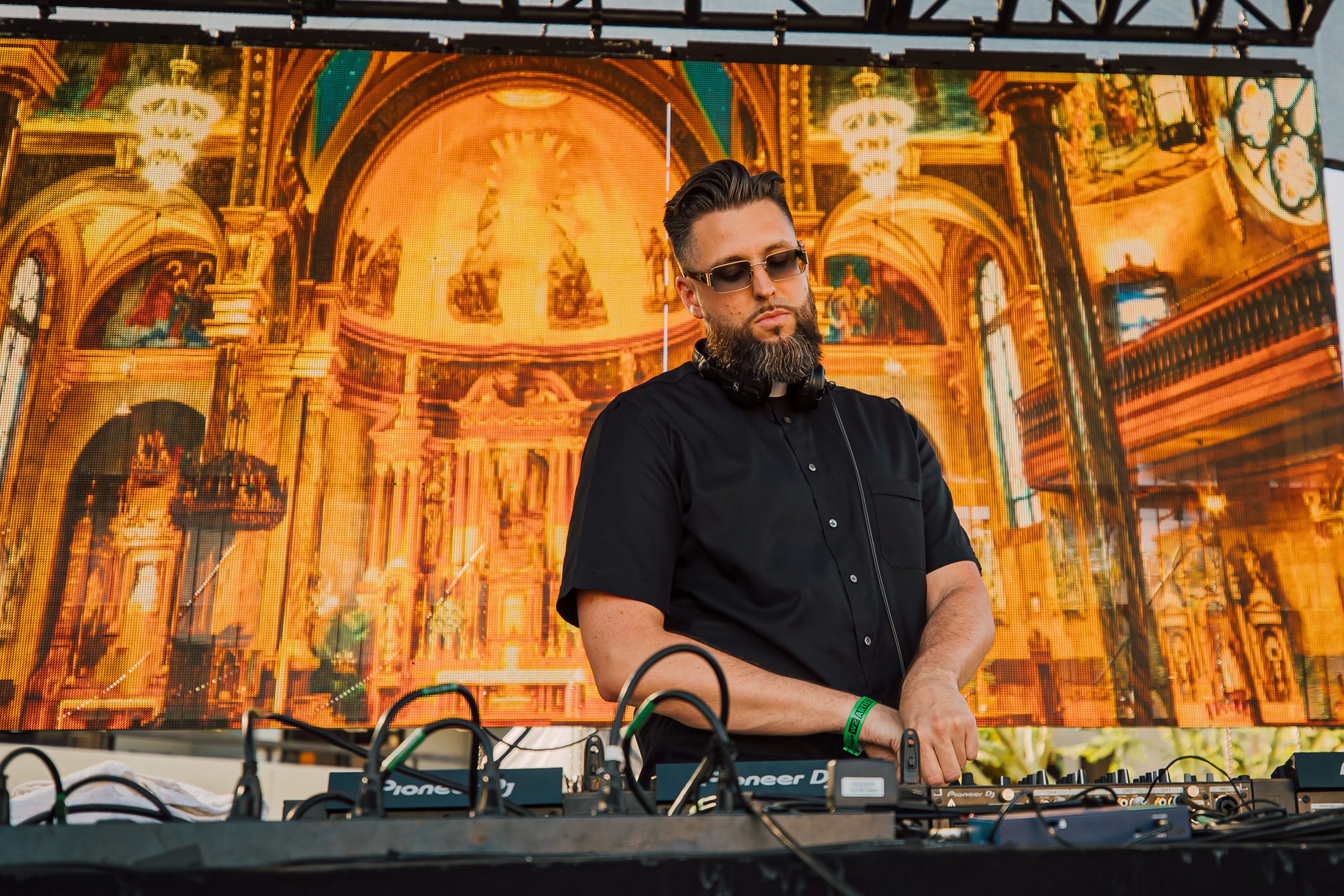 ---
Connect with Day Club Palm Springs on Social Media: