Bass music creatrix VEIL whips up a specially curated playlist of fresh sounds to celebrate the new release of her single "Dark Matter."
---
Rolling out her wave of new releases for the 2022 year and gracing the stages at countless festivals, VEIL is no stranger to making moves in the bass scene. She continues to flex her production might, from singles like "4am" that make your whole body vibrate to EPs such as Exoplanet via WAKAAN that feature her signature warping basslines, grinding samples, and eerie synths, all of which show off the method to the madness of her dark style.
Following collaborations with artists like NotLö and MYTHM, VEIL has now released "Dark Matter," a track that eats your soul alive. This track effectively puts her unique style on full display, with each measure putting you in a chokehold and throwing you against a hypnotic rhythm that will put you in a trance. Easing listeners in with a simplistic yet mysterious intro, the flares of wave patterns come through with a smooth layering of sounds to make it as chill as it is heavy – a balanced paradox encompassing her production value to a T.
After the release of "Dark Matter," VEIL put together a collection of tunes that incorporate thematic elements that she draws inspiration from. What can be heard is her ear for quality bass music in the scene, as well as the diversity among it. Featuring artists such as EAZYBAKED, Esseks, Conrank, Kursa, VCTRE, and many others, it encompasses a whole vibe all of us should achieve – finding balance in the bass.
Listen to the playlist on Spotify, grab a copy of "Dark Matter" on Bandcamp, and make sure to catch her when she heads to a city near you!
Stream VEIL's "Dark Matter" Playlist on Spotify:
---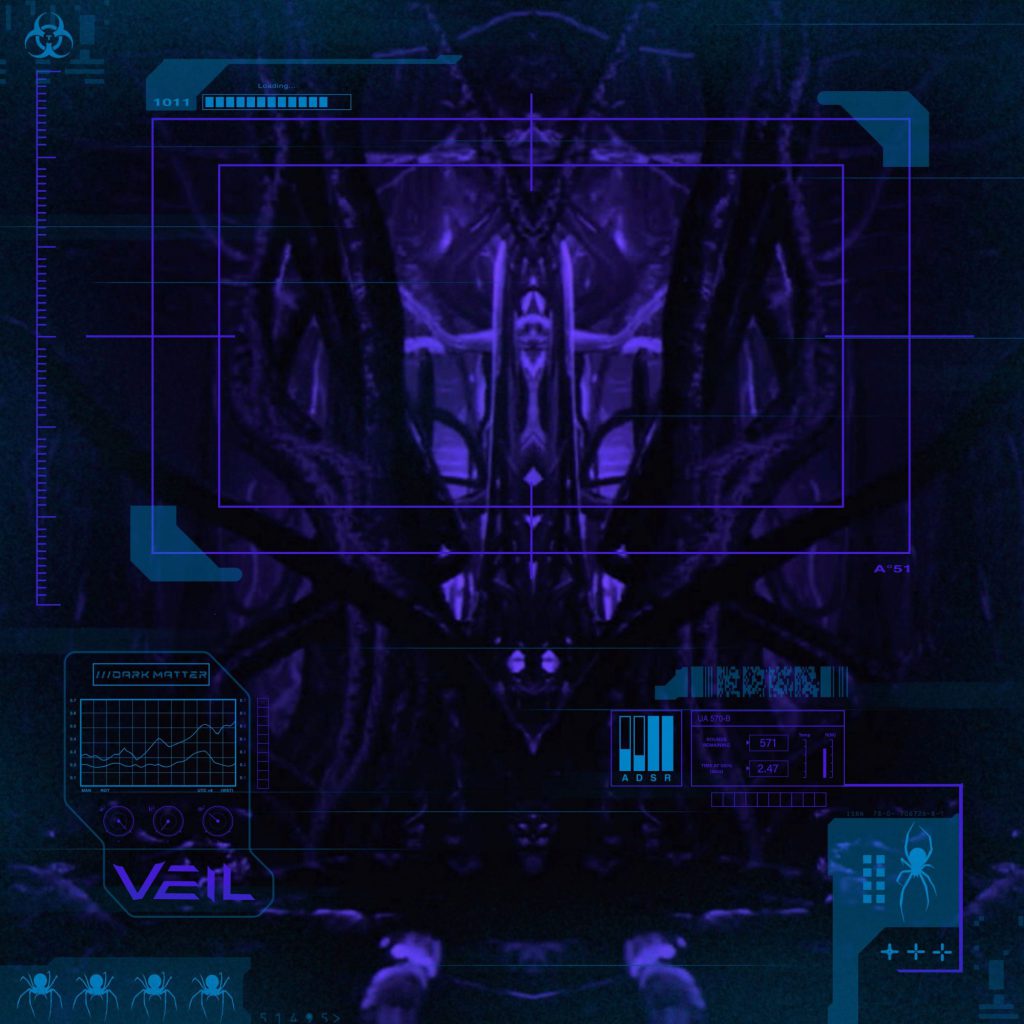 ---
Connect with VEIL on Social Media:
Facebook | Twitter | Instagram | SoundCloud