Spooky Season is upon us and RL GRIME is looking to make this the best Halloween yet with a live edition at the Hollywood Palladium.
---
While many artists have expressed their love for Halloween, few have truly embraced it over the years quite like RL GRIME. The bass music maestro has carved out his space in the scene through his own releases and his growing label Sable Valley, but during Spooky Season he truly takes everything to the next level. That's when RL GRIME really hits his stride and delivers a treat for all those who love things that go bump in the night with the annual Halloween mix series.
RL GRIME's Halloween mix series has gained loads of praise over the past decade as the mixes feature countless gems and surprise guests ranging from Guy Fieri and SHAQ to Goosebumps author RL Stine himself. Last year saw its expansion to encompass an entire month as fans immersed themselves in livestreams during the pandemic, but now that shows have returned and Halloween X is upon us… RL GRIME had something special in mind for the milestone.
On Thursday, October 28, RL GRIME will head to Los Angeles to take the stage at The Hollywood Palladium for the first-ever edition of his Halloween series available for fans to catch in person. This will be a show that any die-hard fan of his won't want to miss and is sure to be one that's filled with surprises as well. Joining him for the night are Juelz and Jawns who will bring their Enter The World concept to further make this year's Halloween extra special.
Tickets for Halloween X Live at The Hollywood Palladium will be available for pre-sale on Wednesday, September 29 at 10am PST (Use Code: RLGRIMEX). The general sale begins on Friday, October 1 at 12pm PT. Head over to Live Nation and grab them quickly once they're available because this show is sure to sell out!
---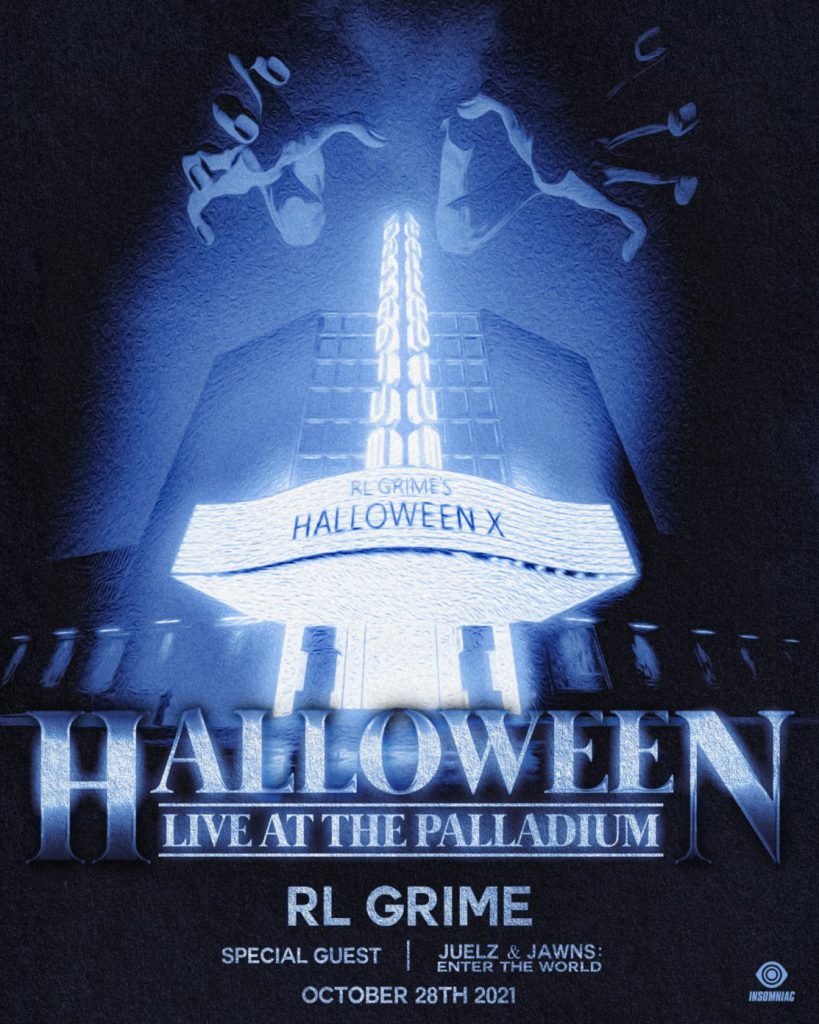 ---
Follow RL Grime on Social Media:
Website | Facebook | Twitter | Instagram | SoundCloud