deadmau5 goes digital with the launch of Oberhasli, an immersive virtual reality experience highlighting live music, games, and more.
---
Renowned DJ and producer deadmau5 levels up once again with his constantly expanding portfolio of specialized experiences as he unveils his most recent endeavor, Oberhasli. Delivering the latest in virtual reality experiences for users around the globe with Core Games, it promises to deliver mind-expanding virtual reality concerts, live gaming, user interactions, and more.
This brand new experience will launch on October 14 with a (virtual) live performance from deadmau5 himself as well as some of his friends. Oberhasli will become the first of its kind to deliver fresh content for users to discover and explore time after time as the world constantly evolves.
Unlike previous VR collaborations between the gaming and dance music communities that were simply one-time events, it strives to build an online platform for all to enjoy well into the future. This online metaverse is set to become a new stronghold for fans across the globe as Oberhasli will become the only place to hear exclusive music and access content only available to Core users including videos, games, and concerts that are all curated by deadmau5.
deadmau5 and Core aren't exactly new friends either, as earlier this year the creators at Core dove headfirst into developing mind-blowing new visuals and a complete music video for his latest smash single with Lights, "When The Summer Dies." "We're so happy to be working with deadmau5 again to bring this truly innovative vision of his to life," said Frederic Descamps, CEO and co-founder, Manticore Games. "We think the Metaverse will be built by thousands of creators, game makers, and artists who can share unique interactive experiences with their audience and generate income from their work. Oberhasli isn't a sponsored marketing stunt – it's a persistent home for all things deadmau5 inside of Core."
Will you be entering the multiverse to virtually rave among thousands of fans from around the globe? As more details emerge keep your eyes tunes to Core Games' Twitter for more information, and you can grab Core for free via the Epic Games Store.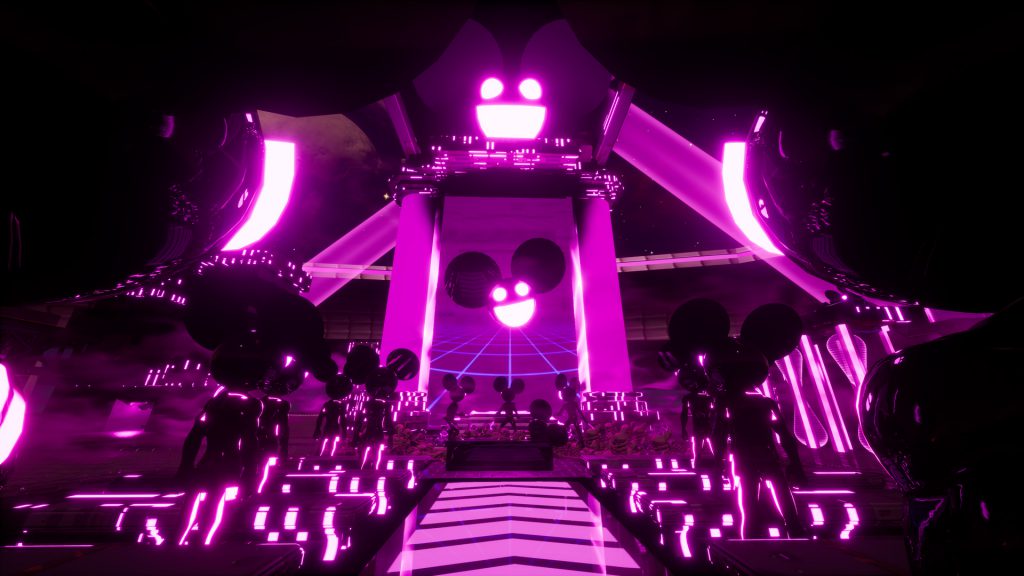 ---
Follow deadmau5 on Social Media:
Website | Facebook | Twitter | Instagram | SoundCloud | YouTube