Serving some serious Latin rhythm, Major Lazer drops a vibrant music video for their track with Paloma Mami, "QueLoQue."
---
Last year, Major Lazer made a grand return with their fourth, and possibly final, studio album Music Is The Weapon in tow. The 12 tracks on the album feature a number of collaborators that include the likes of J Balvin, Nicki Minaj, Skip Marley, and French Montana who pair perfectly with the diverse soundscape.
One of the biggest rising stars in the Latin music scene, Paloma Mami, also was featured on the album with the seductive song "QueLoQue." The track highlights her Chilean roots with fantastic vocals and entrancing plucks of a flamenco guitar. Now, new life has been breathed into the tune with the release of a vibrant music video to help get everyone grooving in 2021!
The music video opens up with Paloma Mami in front of a crystal blue sky that's contrasted by her bright yellow outfit, drawing focal points to the sunshine she reflects in the shot. As the song carries and the tempo speeds up with the chorus, the background changes with the mood of the song. Paloma remains the center focal point of the shot but changes outfits as a galactic background is introduced behind her with flaming meteors behind her fiery red outfit and stunning thigh-high boots.
Cooling things down with the bridge, beautiful pastels take the screen behind Mami as she sings to the camera in another outfit change. A fisheye lens is used throughout the experience and highlight Paloma Mami's facial features, and dance moves. It gives a one-on-one feel that's reminiscent of hip-hop videos from the '90s, while also keeping things new and visually pleasing.
Check out the music video for the tune below, stream or purchase "QueLoQue" on your favorite platform, and let us know what your thoughts are in the comments!
Watch Major Lazer & Paloma Mami  – QueLoQue on YouTube:
---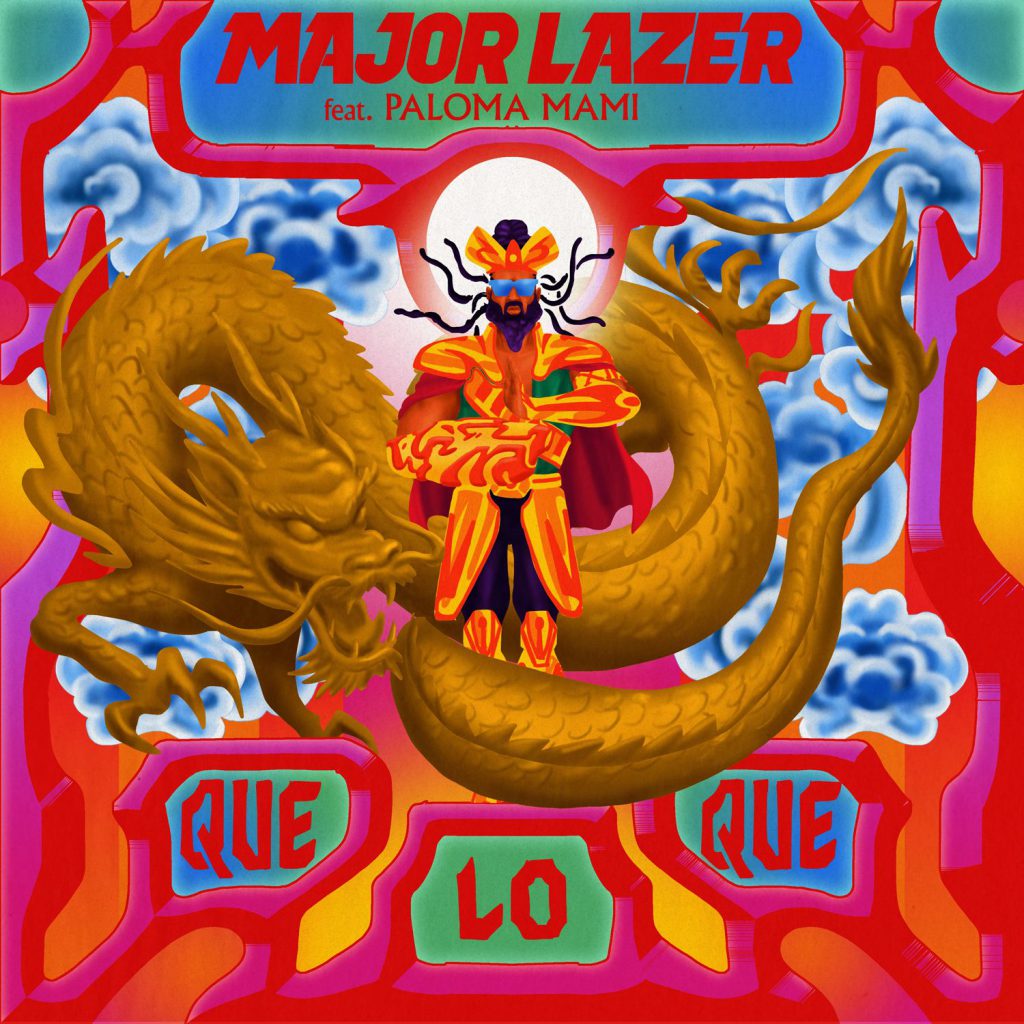 ---
Follow Major Lazer on Social Media:
Website | Facebook | Twitter | Instagram | SoundCloud | YouTube