During the ASOT 1000 broadcast, Armin van Buuren delivered the initial details for their plans to celebrate the milestone this coming September.
---
Since the first broadcast two decades ago, A State Of Trance has become a true powerhouse in the dance music scene around the globe. Helmed by iconic artist Armin van Buuren, each week Trance Family members near and far tune in to the show to listen to the latest tunes in the scene while thousands flock to the ASOT showcases and curated events.
This year marked a massive milestone for Armin van Buuren and A State Of Trance as the show reached its 1000th episode. While the planned celebration that would have happened in Jaarbeurs, Utrecht was unable to go on as initially planned, they've delivered a week of fantastic tunes, a look back on memorable performances, and more in the lead-up to the virtual anniversary celebration.
With the announcement of the ASOT 1000 celebration, Armin teased that more details for the in-person show would be unveiled and today he delivered on that promise. During the broadcast, they dropped the news that the two-day extravaganza is scheduled to take place on September 3-4, assuming that it is safe for it to happen, as well as the theme for the show, "Turn The World Into A Dancefloor."
Other details that were disclosed include a dive into the show itself. The first day of the celebration will kick off with a show that honors the 20 year legacy of A State Of Trance with special guests and more in-store, while the second day will be more akin to traditional ASOT celebrations. Those around the world who won't be able to make it to Utrecht should also stay tuned, as if it is cleared for the tour to take place they will move forward with that as well with two cities, Kraków and Moscow, being mentioned.
Tickets for ASOT 1000 will be available starting on January 28 at 1pm CET during an exclusive fan pre-sale with the regular ticket beginning on January 30 at the same time. These are expected to move quickly once they go on-sale, so make sure to register on their website by midnight CET on January 27 so you can secure access!
Listen to Armin van Buuren – Turn the World Into a Dancefloor on Spotify:
---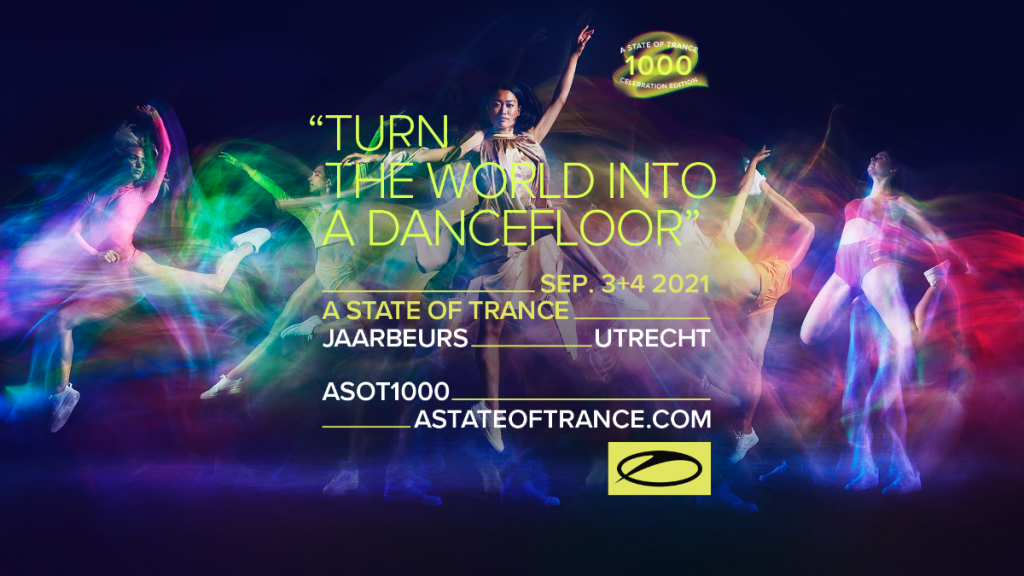 ---
Connect with A State of Trance (ASOT) on Social Media:
Website | Facebook | Twitter | Instagram | SoundCloud