Tomorrowland 31.12.2020 is shaping up to be an epic experience to usher in 2021 and now more details have surfaced for the show!
---
While Tomorrowland couldn't happen this past summer due to the ongoing pandemic, their crew worked night and day to produce Tomorrowland Around The World, an immersive virtual experience that was truly out-of-this-world. Now, to help say sayonara to 2020 they've released even more details for Tomorrowland 31.12.2020, a New Year's Eve extravaganza that will help carry the People of Tomorrow into 2021 in the best way possible.
While the absolutely stacked lineup already was announced that includes everyone from Armin van Buuren and Duck Sauce to Major Lazer and Tchami, fans have been craving a taste of what's in store. True to form, Tomorrowland has begun to unveil teasers of the experience from artists like CamelPhat (below) and Martin Garrix to get everyone hyped up, while also shining a light on the immense amount of work that went into this edition.
Over the past few months, the team behind Tomorrowland 31.12.2020 has put in over 32,000 hours of work to make this experience in NAOZ possible that is set to feature 1,200 virtual fireworks, 184 virtual lasers, and 2,750 virtual lights paired with 160 hours of footage. To make this digital show feel even more real, they also created a realistic crowd of nearly a million virtual visitors (created by real-life extras hired in a COVID-safe way) who have their own attributes and will sing, cheer, and clap along with the sets while carrying flags from countries all over the planet.
Those who tune in will be treated to sounds curated by the fantastic artists on the lineup who are gifting everyone with a total of 21.5 hours of music across its four stages. Additionally, there will be 450 different tracks that include over 65 unreleased IDs, making Tomorrowland 31.12.2020 a destination for anyone who is looking to soak in some new sounds to close out the new year properly. Check out the set times below to know when your favorite artist is playing!
Tickets for the Tomorrowland 31.12.2020 are available via their website. If you're looking to be safe but still get some amazing tunes in on NYE, don't sleep on this unique experience that will run from 8pm to 3am in your region's time zone!
Watch the Exclusive Preview of CamelPhat at Tomorrowland 31.12.2020 on YouTube:
---
Tomorrowland NYE Virtual Festival – Set Times: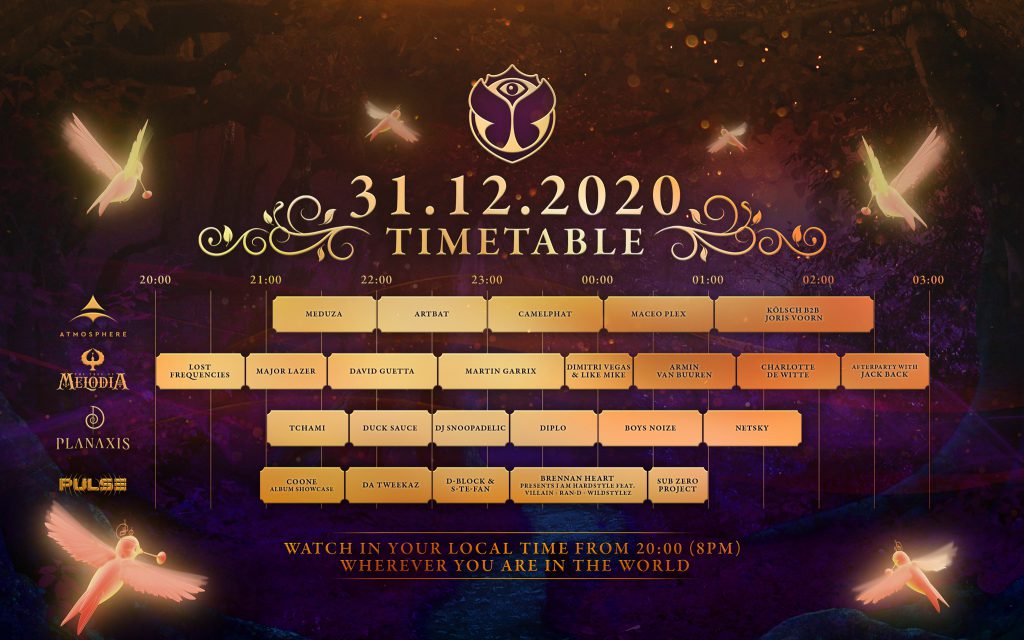 ---
Tomorrowland NYE Virtual Festival – Lineup: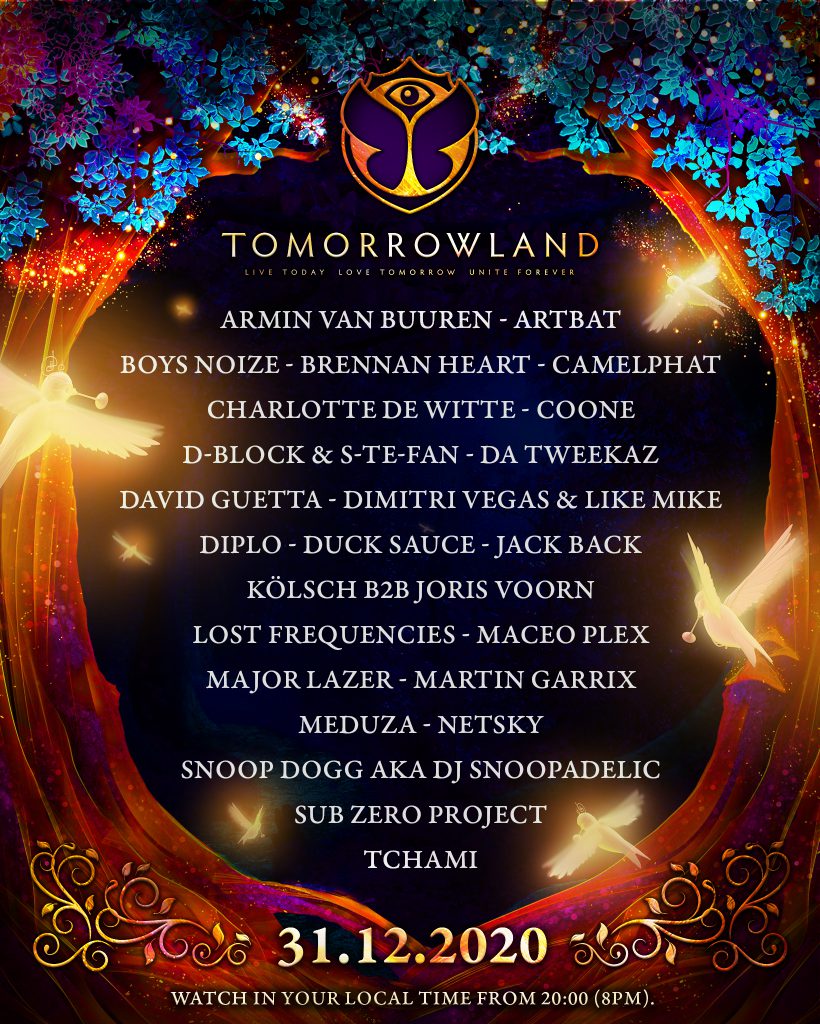 ---
Follow Tomorrowland on Social Media: