Sexual assault is a serious problem within the EDM community, and while we've made progress, we still have a long way to go.
---
This year has given many of us an opportunity to reflect on the time we've spent on dancefloors. In many ways, I miss it – the fun adventures with friends, old and new, and the memories I've made. But behind those memories, there is a shadow lurking in the form of uncomfortable personal experiences that I'm sure many can relate to.
Recent events have got me thinking about all the times I've had unwanted and uninvited advances made toward me – more times than I can count. In fact, it was a rare (and happy) occasion to get through the night without being grabbed, touched, groped, or spoken to inappropriately while at a music festival, concert, show, or any club venue. In all honesty, I can't think of a single time where I haven't had my space or boundaries violated or made to feel uncomfortable while going out. 
The sad thing about this is that we live in a society that teaches young people that this is "the norm" or that it "is what it is." Because of this, we all too often have to take it upon ourselves by being hyper-vigilant whenever we go out and many of us blame ourselves if we do get assaulted.
While we can take extra steps to feel safer such as being more mindful of our environments or surrounding ourselves with good people we trust, sometimes there is just no way to prepare ourselves for the worst, even when we hope more than anything for the best. More times than not, there are no simple methods to keep yourself from becoming a victim of someone else's predatory and inexcusable behavior.
Fortunately, there are those in the industry who are not only bringing attention to these issues but are proactively addressing them. 
In this article, I want to focus on accountability. Whether it be promoters, music festivals, volunteer-led initiatives, or even venues themselves, there are those who are taking much-needed initiative by spearheading the movement toward minimizing and eliminating sexual assault in the EDM community.
Related: Read the first part of our series on sexual assault in the dance music community.
Community-led initiatives are going above and beyond to provide education on consent and empower others to watch out for one another.
A perfect example of community empowerment through education and harm reduction is Bass Coast Music Festival. Their harm reduction and education series arms its patrons with knowledge and resources, teaching attendees the importance of consent and that you can retract consent at any time for any reason. Bass Coast sends a clear message about the type of environment they want for all of their attendees.
Bass Coast also takes it a step further by making it clear that the security team and festival crew are well trained on addressing sexual harassment at their event and are there to help you at any time if you are feeling uncomfortable. You can read more about their harm reduction education series on their website.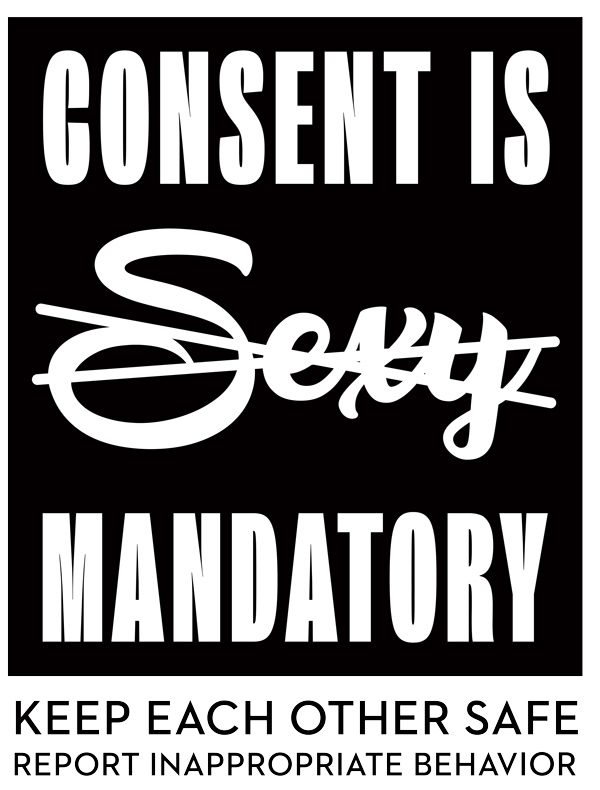 Meanwhile, some clubs are making bold moves to make their stance clear with zero-tolerance policies on sexual assault and programs like "Angel Shots" or "Ask for Angela."
Many clubs and nightlife venues are stepping up their game when it comes to how sexual harassment and assault are handled. One such example is House of Yes in Brooklyn, NY. The venue not only educates attendees on consent but has also implemented training for their security to enforce strict, zero-tolerance policies at their club. House of Yes even provides meaningful advice for other promoters on their website on how they can better protect their attendees through methods such as implementing a consent policy, running assault-specific training for staff, and posting signage around the venue.
Other avenues to keep attendees safe are gaining popularity in the nightlife scene, such as "Angel Shots," a variation on the "Ask for Angela" code phrase that originated in London some years ago. In clubs or venues that use this method, a sign posted in a bathroom area gives attendees detailed instructions on how to avert an uncomfortable and potentially dangerous situation, such as a date gone wrong or any other time someone is making you feel unsafe.
The instructions prompt attendees to order the "Angel Shot" at the bar, at which point the bartender then either alerts security, orders a Lyft or Uber for the guest, or calls the police. If this isn't already in place at your regular stomping grounds, I encourage you to reach out to see if they will consider implementing it. There is never any harm in asking.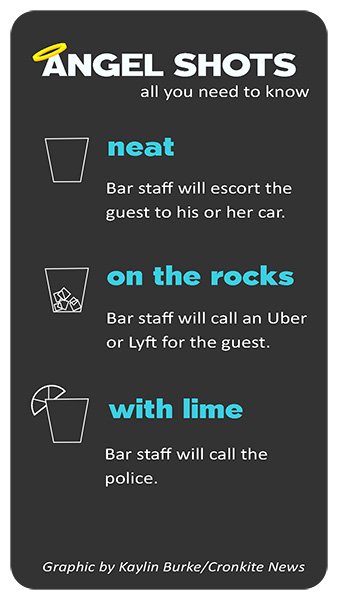 Even though we've made progress, it's clear that there's still much work to be done. So how can the industry band together and work toward real, congruent solutions to make sure the dance floors are a safe place for everyone? 
While we have seen examples of people stepping up in tremendous ways at music festivals, venues, and clubs, it's clear that there is still a lot of work to do. The fact of the matter is that the industry as a whole needs to step up and go harder to protect its attendees from sexual assault.
Venues and promoters can do this by setting the tone and creating clear and consistent policies on how to address circumstances of sexual assault across the board. They need to speak up and make it clear that there is zero tolerance for this type of behavior and take a hard line to enforce these policies to create a better, safer space for all.
Right now, there are too many well-known festivals that have not made their stances on sexual harassment apparent, and frankly, there is no more room for ambiguity. Some of these promoters and festivals do not even have policies specific to sexual harassment available on their websites, nor do they offer resources and education on consent. Others appear to provide little to no training for their staff and security on how to address such situations. In these cases, attendees are left with the guesswork of having to address a situation of sexual assault or harassment as it unfolds, or worse, to do nothing about it because they feel they have no choice but to accept it.
By speaking up, promoters, venues, and festivals can make people aware that support is available to them when and if they need it. 
In all reality, most promoters are not held liable for situations of sexual harassment or assault. But at the end of the day, we need them to do more to make their policies known to attendees. We've seen many take steps toward drug education and overdose prevention, so why are promoters silent on very real issues of sexual assault at their events? If those putting on events do not take a clear stand, how can we expect attendees to know what to do if they feel unsafe or are assaulted?
So how can we create an environment that welcomes all but also protects all? We can do that by sending a clear message that predators are not welcome and will not be given free rein to hurt innocent people – and that if they do harm others, they will be asked to leave. I implore anyone in the industry who is reading this: step up. Do the right thing by your attendees and lead by example – be an ally, not a bystander.
And for those who don't work in the industry, we can keep the momentum going by encouraging promoters, venues, and events to take a stand and by motivating each other to speak up. By doing that, we can create real solutions to these prevalent problems in the industry. And the work will be worth it – there is no better reward or payoff than knowing that human beings feel protected, safe, and believed while in attendance at our favorite shows, concerts, clubs, and venues.
---
You are not alone. There are always resources and help available to you if you have experienced sexual assault at a festival, event, nightclub, or anywhere in life.
RAINN (Rape, Abuse & Incest National Network) runs the National Sexual Assault Hotline to offer support to victims and their families. Their services are free and confidential: 1-800-656-HOPE (1-800-656-4673) (Available 24 hours a day by phone and by online chat.) 
Relief After Violent Encounter (RAVE) — this organization can help you find counseling and therapy after a violent encounter. 
RAVE also has a domestic and sexual violence Emergency Response Team that is deployed through law enforcement to provide emergency crisis intervention to victims immediately after an assault. Reach out to their Emergency Response Program Coordinator, Lisa Cloman, at 616-527-3351 ext. 231 or [email protected].

DJ Mag and the Association for Electronic Music (AFEM) created a support hotline specifically for people to report sexual harassment in the dance music industry. This helpline is staffed by trained experts who will listen and support anyone who calls: (800) 030-5182.