Stream City Live sets out to blend dance music culture with historically important locations around the globe with the first in Croatia.
---
If you were looking to get a dose of quality beats in a stunning setting, you're in luck! Mr. Afterparty has partnered with BSH Events to bring a unique musical experience to the livestreaming community during these uncertain times: Stream City Live.
Those who tune in to their series will be taken through culturally and historically important cityscapes around the world, with their first location being Dubrovnik, Croatia. Aptly chosen as it was the location of the first quarantine in 1377, the city has become renowned for its stunning views seen in productions like Game of Thrones, Star Wars, and Robin Hood. Now, Mr. Afterparty and BSH Events will be blending the city's storied past with music from the present.
Related: Looking for other livestreams happening this weekend? Check out our Livestream Tracker!
The first stream of this fundraising series will premiere on Sunday, May 24 at 6pm CET (That's 9am PDT if you were wondering) and viewers can tune in to watch this experience of never before seen footage from the "Pearl of the Adriatic" along with other cultural sites throughout the country. Two DJ sets from different cities in Croatia will be featured as part of the livestream at sunset.
These companies along with others have gotten together to create an extremely unique dance experience while educating audiences and supporting a good cause. All proceeds will be sent to International Red Cross and Local Charities working to fight against COVID-19, so donate now!
Will you be tuning in on Sunday? Head over to Twitch, RSVP on Facebook for more info, and let us know in the comments below where you're watching from!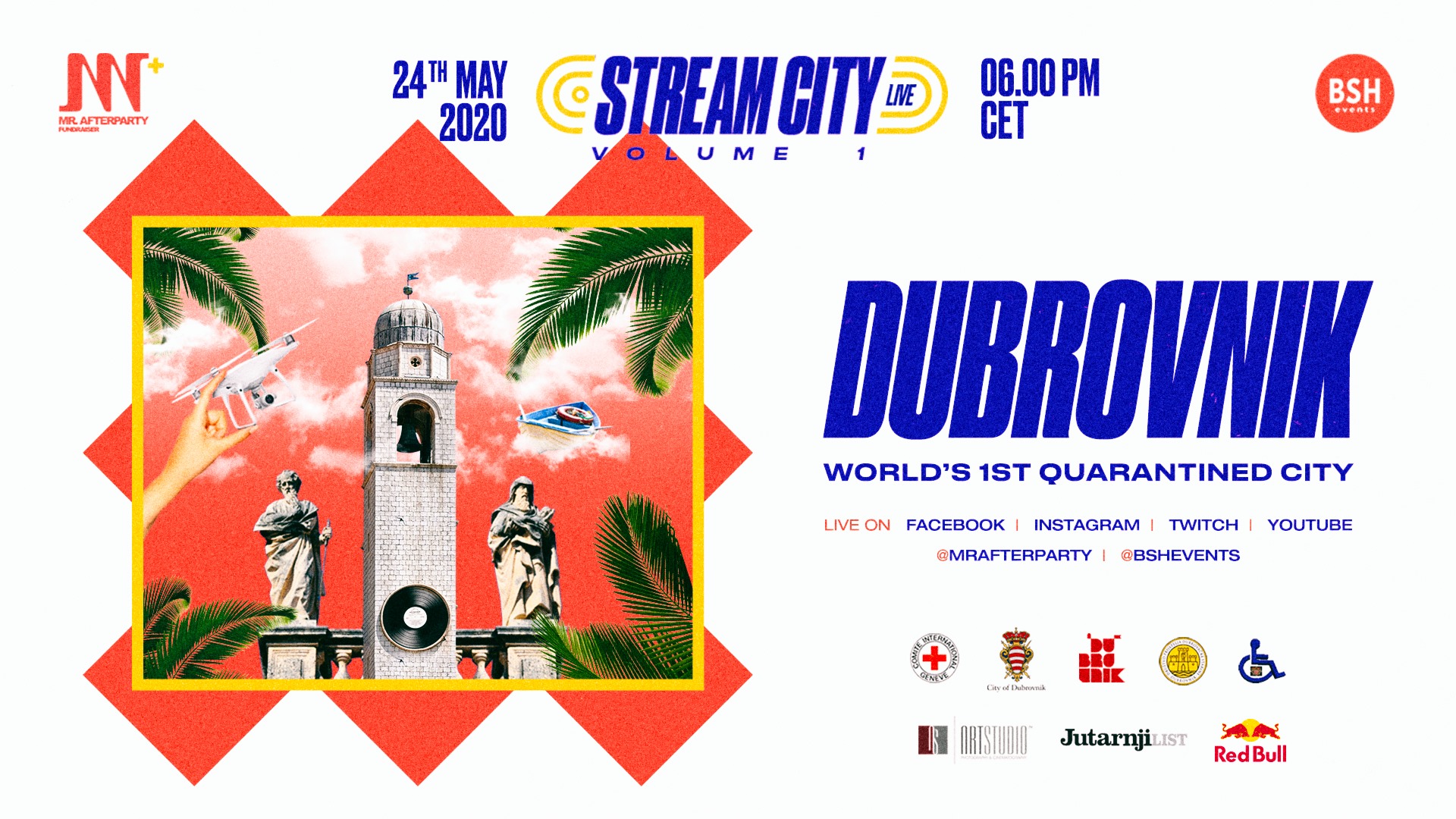 ---
Connect with Mr. Afterparty on Social Media:
Facebook | Twitter | Instagram | SoundCloud | YouTube | Twitch