In an updated statement BUKU has now informed its attendees that the festival will not be taking place in 2020 due to the coronavirus.
---
Update April 7: A new update has surfaced from the team behind BUKU as the festival announced earlier today that they will NOT be moving forward with their new dates on Labor Day Weekend. This means that BUKU is now cancelled. Refunds or ticket transfers to 2021 will be offered for those who planned to attend this year.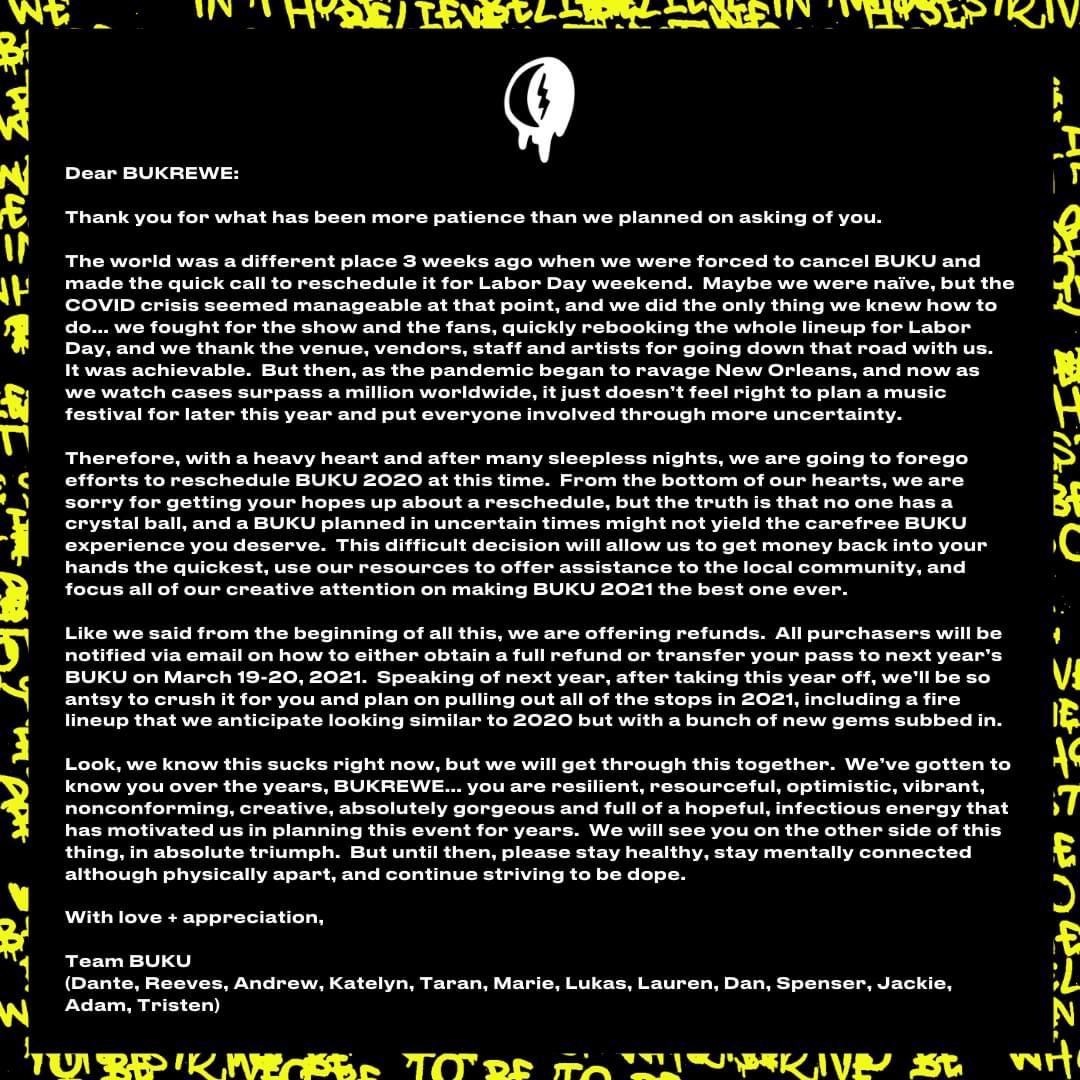 ---
Previously: After the news broke that major festivals like Ultra Music Festival, Coachella, and Tomorrowland Winter would be postponed or cancelled, it put many others on notice as well. Now, just moments after Insomniac announced that Beyond Wonderland SoCal had been postponed, BUKU has also released a statement regarding their own move due to the coronavirus.
In their statement that was released on just moments ago, BUKU's organizers stated: "This morning we received notice from the Mayor of New Orleans' office that BUKU cannot take place next weekend due to COVID-19 concerns. It's a tough pill to swallow, but we respect their decision, and instead of crying we've been planning… fast." That planning has resulted in new dates for the festival to take place, over Labor Day Weekend.
Additionally, Team BUKU went on to discuss options for those who had purchased tickets. "All current ticket purchases will be honored for the rescheduled September dates and tickets will go back on sale soon. Purchasers will be notified by the end of next week on how to obtain a refund if they are unable to attend."
Much like other festival organizers, they shared their frustration and sadness with their attendees about the current situation that's on hand, promising them all a fantastic edition once BUKU does take place.
The lineup for the 2020 edition of BUKU featured headliners like Kaytranada, Zeds Dead, Chris Lake, and Flume among others. Details regarding changes to the lineup have yet to be disclosed but will surely come as we head deeper into the year.
Stay tuned for more information about other cancellations and postponements from around the world as we continue to follow the impact coronavirus has on the festival season this year.
Read the statement from The BUKU Project: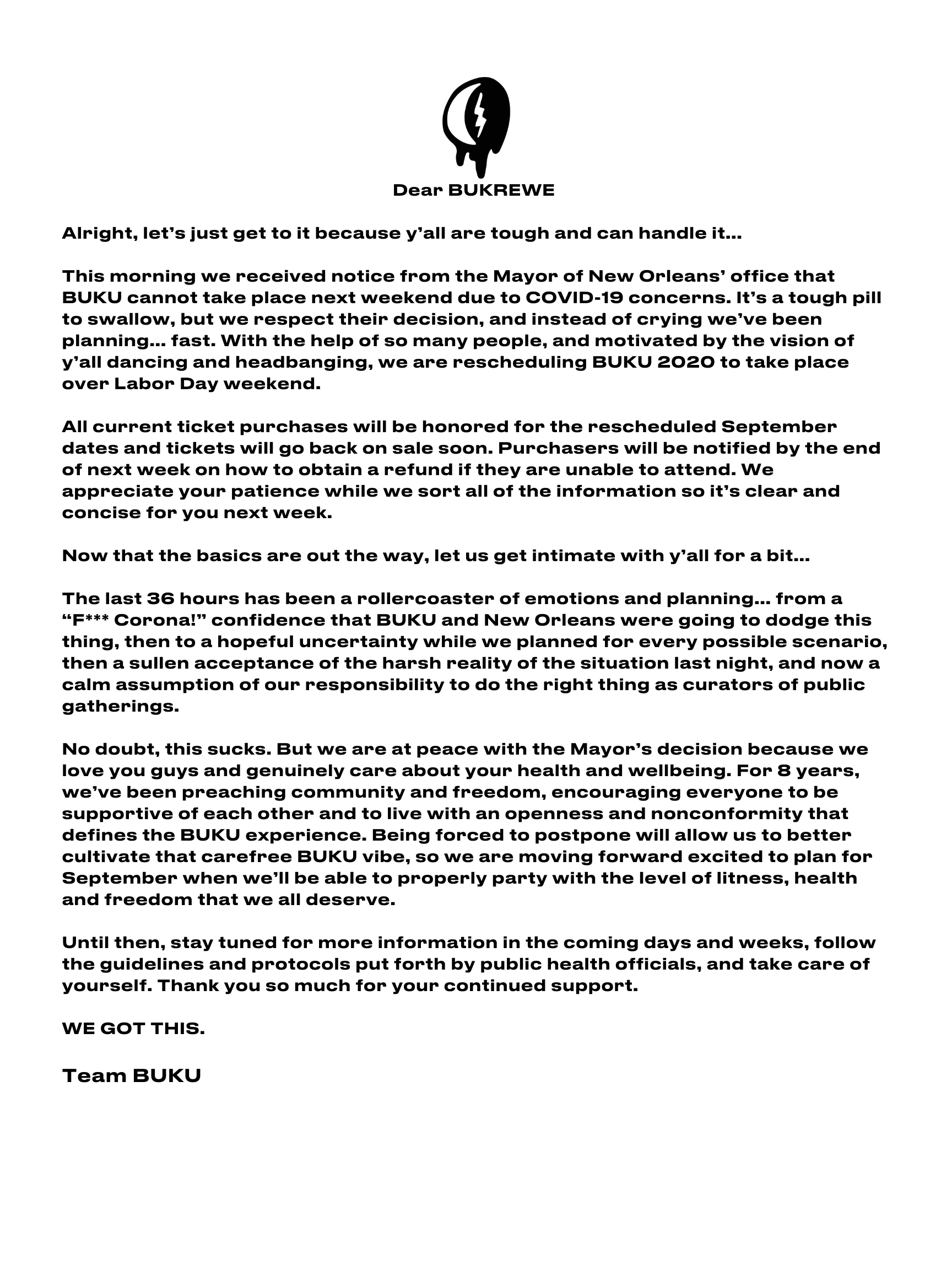 ---
Follow The BUKU Project on Social Media: