With releases on Repopulate Mars, Desert Hearts, and South of Saturn, KC Wray is an artist that all house music fans should be keeping an eye on.
---
KC Wray, currently based out of Chicago, has been making an impact in the tech house scene as of late. He's released several tracks alongside Andre Salmon while working with forward-thinking house music labels like Desert Hearts, Repopulate Mars, and Addiksion Music. Additionally, he's made appearances at nightclubs like Spybar and Estate in Chicago along with previous performances all over Europe.
His work with Andre Salmon on "Uncomplicated Beauty" caught our attention a few months ago and has been one of his biggest tracks yet. Released on Repopulate Mars' sublabel South of Saturn which seeks out artists bringing cutting edge sounds to speakers near and far, the track solidified Wray's place on lists of artists to keep your ears tuned in to.
Now, after ending the decade with a flurry of releases and making a new home in Chicago, KC Wray is poised to have a huge 2020. Take a listen to his exclusive guest mix below to see why and read on to learn more about this rising star in the scene!
Stream EDMID Guest Mix 201 || KC Wray on SoundCloud:
---
Thanks for chatting with us today, KC! Let's start by talking about your backstory. Your roots can be traced back to both Chicago and Berlin. What's your history in each city and how did they shape your music taste?
Berlin is where I first came into myself as an artist and producer. The city's free and open lifestyle really allowed me to discover who I am. I am actually fairly new to Chicago; I moved here from Berlin back in April of last year. Chicago has been a great source of influence and has allowed me to connect to the roots of house music.
Who are some of your biggest inspirations and artists that you look up to that helped you develop a love for dance music?
I've actually been listening to house music since I was a kid. I had cassette tapes with Frankie Knuckles, Robert Owens, Inner City, MK, and Technotronic. I've always loved dance music from a young age I just never knew it was called House. Today I would say that Kevin Knapp, Jey Kurmis, Andre Salmon, Jamie Jones, and Matt Tolfrey inspire me the most and I would say this shows in my track selection, production, and mixing.
Last year, you were featured on Andre Salmon's EPs Uncomplicated Beauty and Kloser. How did your relationship with Andre Salmon first start and what does his support mean to you?
When I started taking production serious I needed someone to master my tracks. Kevin introduced me to Andre Salmon and we really hit it off. We're both massive nerds and I think that just sort of clicked. Andre really respected what I was about and has been doing a lot to get me heard and noticed. So his support means the world.
You've had releases alongside Andre on Repopulate Mars and Desert Hearts. What's your experience been like releasing on two highly curated labels in house music?
It's been great. Both labels have also been very supportive. Those two releases have really helped open me up to the US market.
Clearly, you and Andre have a solid working relationship. What are your sessions usually like and what are some techniques you often utilize in your collaborations?
Well, Andre is in Ecuador so it's hard to get in the studio together. So mostly we just send bits and pieces of a project back and forth and some loops and we just add our touches to it.
Andre booked me to play in Ecuador back in June and we got some studio time in during the week I was there. This was amazing because we got to see each other's workflow and creative process. I would say this made our friendship even tighter because we realized how similar we are. Since then we've been able to crank out tracks super fast when we work together.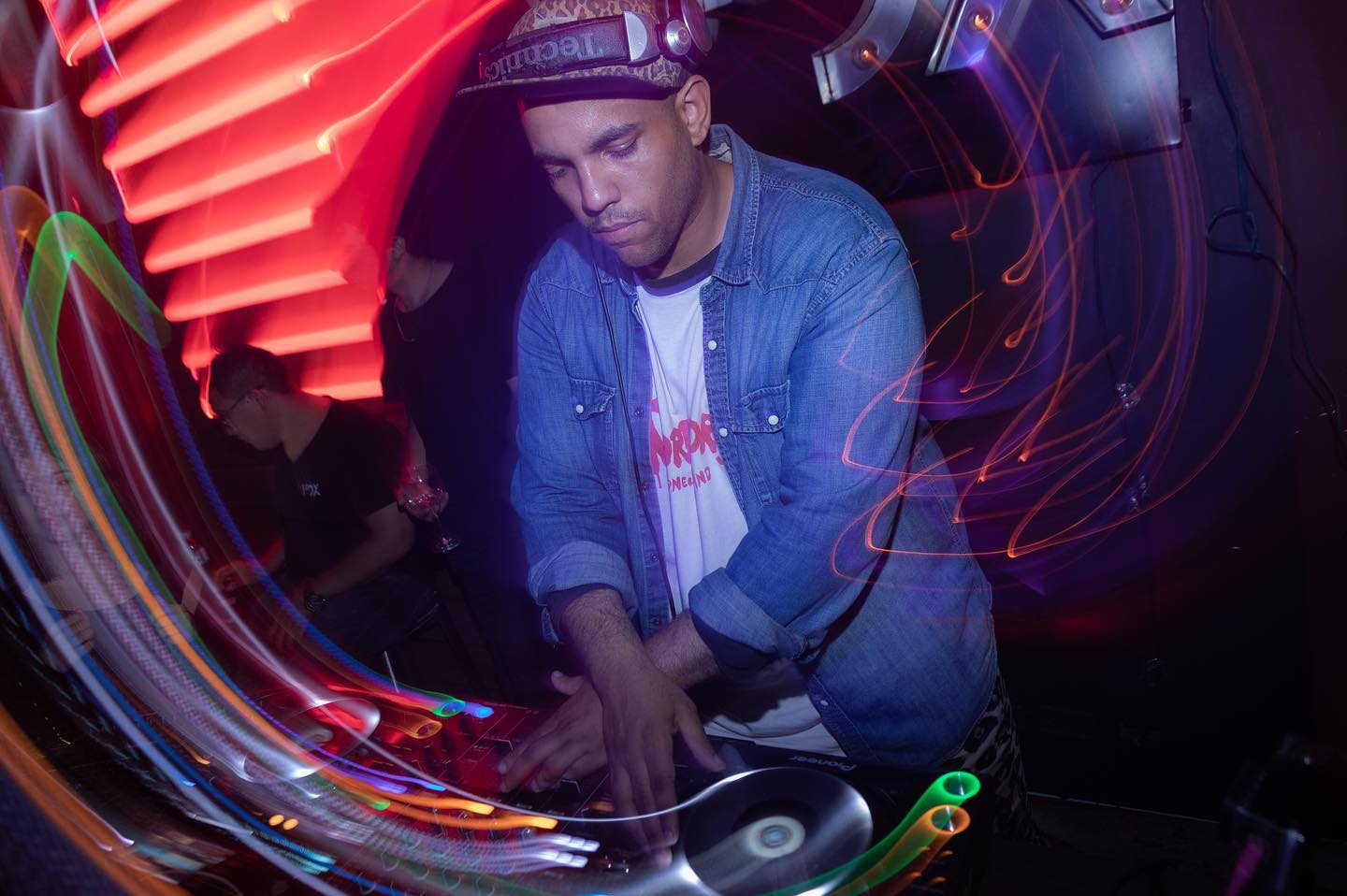 You've been active in the Chicago music scene with headlining shows and supporting sets for artists like Lee Foss and Doorly. What do you love most about playing these shows in the city where house music first started?
I owe this to the Spybar team. They've recognized my talents and achievements coming out of Berlin and have really made me feel part of the family. The main thing I like about playing in Chicago is the lack of pretentiousness. The people come out to hear good music and just dance. It's really nice!
We first met at a Groovement event headlined by Kevin Knapp in Chicago. Groovement mainly throws shows in Germany. What does the future hold for Groovement and what's your involvement with the company?
You can plan on seeing more Groovement shows in the future. Right now the boys have been a bit more focused on the label side of things and we are expanding quickly across Europe. My role in Groovement is that of the Jack Of All Trades. When I see something I do it. Been working with the guys and using the wisdom that Kevin Knapp passed down to me to help them along the way.
Can you share your top three tips for other up and coming tech house producers?
Listen more than you talk, I know this sounds wild coming from me since I'm the chattiest person ever, but listen to the people who are in the positions where you want to be and respect them for their knowledge. This goes a long way.
Asses how hard everyone in the room is working and try and work three times as hard. Practice makes perfect. Don't be afraid to fall down and ignore the people who point and laugh. They don't matter! Work hard, keep growing and keep doing your thing.
Don't be afraid to be different.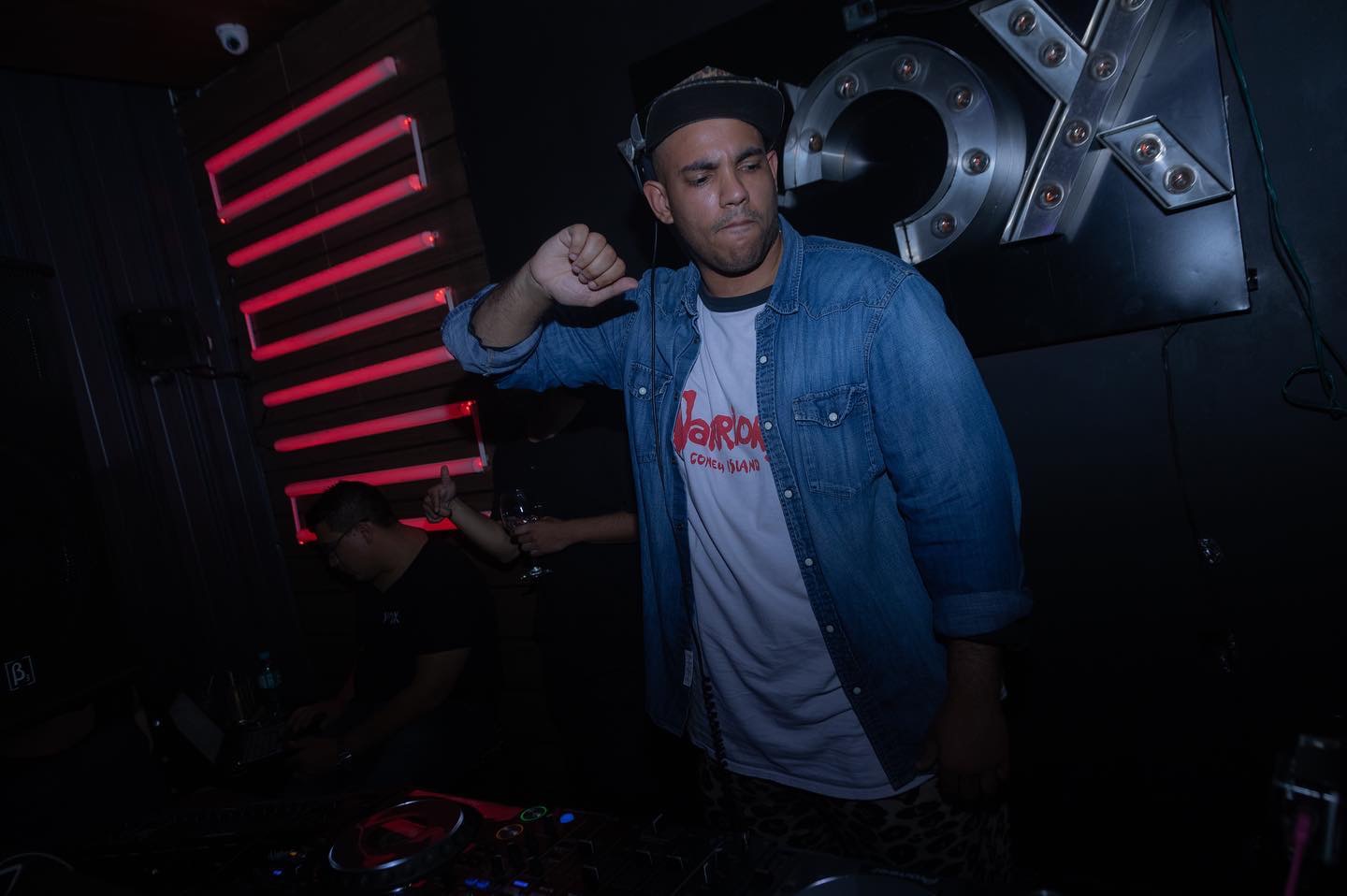 Can we expect more new music in the coming year? What do you have lined up in terms of releases?
Yeah, I'm working on some cool projects I'm excited about. Have an EP that I'm working on with Kevin Knapp, Nathan Barato just remixed a collab I did with Andre Salmon, and just got a request from DJ Pierre to be apart of his next Acid 88 compilation.
I am just now putting together my release schedule for 2020. I'm taking a bit of a different approach: I'm not planning on chasing the charts and mainly focusing on labels and music that speak to me.
Lastly, with a brand new year just getting started, what are some of the goals that you hope to achieve in 2020?
I have my first major European tour starting in April which I'm really looking forward to. I'm also launching my own event series and record label called Shake Shop which will have a bi-monthly residency in Chicago. Shake Shop is going to be really exciting and I'm working with some big names in both music and art worlds and currently working on a big merchandise collab. Also more on that soon.
As far as goals are concerned my only goal ever is to try and take one step forward every day and continue to grow as an artist.
---
Follow KC Wray on Social Media:
Facebook | Twitter | Instagram | SoundCloud