JAUZ is set to kick off the new year in the best way possible with new beats by way of Dangerous Waters, an epic VR performance, and plenty more in store!
---
Our favorite, friendly shark JAUZ has been making some serious waves in 2019 with his jaw-dropping performances and releases that have made us move in all the right ways. Now, he'll be ushering in the new year with even more to be excited about as the release of Dangerous Waters is due up on January 17 with some special debuts along the way.
Back in October, JAUZ announced the details for the Dangerous Waters tour that will take him to cities like Seattle, Los Angeles, Denver, and Chicago. But don't fret if you can't make one of the stops because on January 8 JAUZ will officially kick the year off with a VR performance for Dangerous Waters that will give his fans around the world an opportunity to experience the tour and his new music in the digital realm.
Teaming up with WAVE for the show, he'll be interacting with fans across a variety of channels that can be accessed via YouTube and Twitch where there will be interactive games and more. Of course, if you want to truly immerse yourself in Dangerous Waters the WAVE VR app will be the place to be and is available on a variety of platforms for your phone and PC.
Additionally, as a Christmas gift to his biggest fans, JAUZ has released a long-awaited bootleg to feast their ears on. Available to stream and as a free download, "Last Of The Year 2019 (ID X Jungle Bae X True Gangsters Bootleg)" was one that he never thought would see the light of day but in true fan-first fashion, he's left us all with a perfect gift to close out the year.
Take a listen to "Last Of The Year 2019 (ID X Jungle Bae X True Gangsters Bootleg)" on SoundCloud, pre-save Dangerous Waters on your favorite platform, and let us know if you'll be tuning in to the show on January 8!
Stream "Last Of The Year 2019 (ID X Jungle Bae X True Gangsters Bootleg)":
---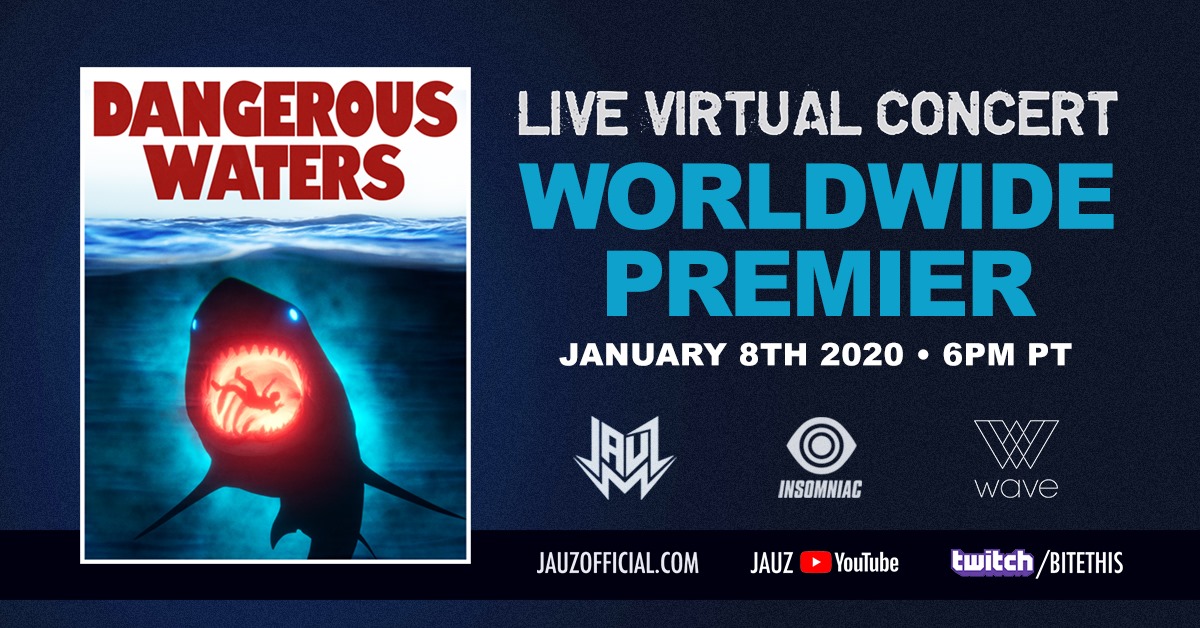 ---
Connect with JAUZ on Social Media: