Fresh off a world tour, Yaeji threw a party for her true love: Brooklyn. I've been to a lot of stellar events this year but Yaeji them all at Elancia!
---
Having split my time recently between large, headliner events, and super intimate local clubs, I'd been really craving an event to fill the gap in between. Looking for something that would be intimate yet in a space larger than a living room and with all the production value of a big stage, I found Yaeji Presents: Elancia.
When I saw the unique space and pop-up aesthetic planned for this event, I was very interested. Then, I read what Yaeji herself had to say about the event and I was completely sold.
She stated, "Elancia is my love letter to the parties, DJs, and friends that make New York my home. When I first moved here, I was going out almost every night of the week, getting lost in the freedom of sound and expression holding space on the dance floor. Bouncing around Brooklyn raves felt like I was playing my favorite childhood video game, Elancia—I met amazing characters, went on side quests, and learned more about myself."
So, without hesitation, I grabbed tickets and the excitement began to grow for what was in store. On the night of the show, headed out to the unique warehouse space that would play host to the highly curated lineup.
Related: Playstation Theater to Close – What's Happening to NYC Nightlife?
One thing was clear from the moment I arrived. This was truly an intimate party, not a show.
From the moment I arrived at The 1896, everything felt so intimate. The main room was cavernous and yet still somehow felt like it could be Yaeji's living room (or at least her back yard). Everyone in the lineup could be seen in the crowd at one time or another, including Yaeji. In fact, those that arrived early were treated to some dance time with her as she graced the floor during the first half-hour before getting behind the decks.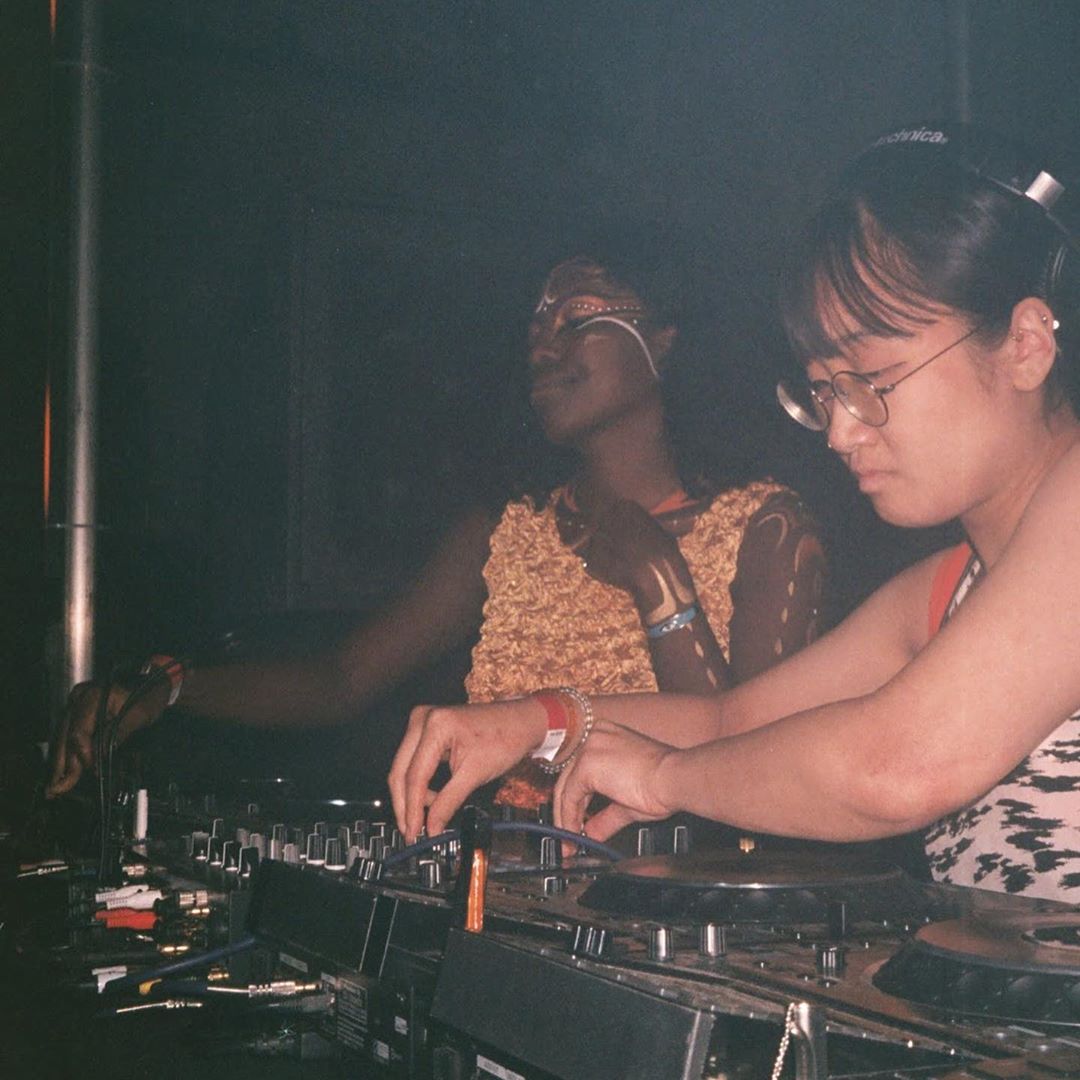 The 1896 is not typically a music venue, but when decked out with the right lighting and sound, it made for a perfect space.
The trend in NYC, especially Brooklyn, is for venues to feel like old-school illegal warehouses, but with basic needs and safety like bathrooms and well-marked exits. In addition to the main room, there was a "chill room" in the back with inflatable furniture and deep zen sounds to relax those that needed a break.
The outdoor courtyard housed the food tents and also gave revelers an escape. Most importantly, the sound was exceptionally smooth from every corner, even as I roamed in and out of the different rooms.
You probably think that no one goes to a warehouse rave for the food, but that is changing in Brooklyn.
The idea of gourmet food trucks or pop-ups has become more common and some new venues carve out space specifically for food. An assortment of Asian fare was on offer and was very reasonably priced. I sampled the Oden (fish cake on a stick in Dashi broth) for $6 and it was spectacular. It was also filling fuel for a few more hours of dancing!
That affordability extended to drinks as well. These days in NYC ravers can expect $6 water, $9 beer and $15 cocktails – or more. At Elancia? Water was an astounding $2 and beer was $5! When I told the bartender how stunned I was, he said, "we were told that's the idea for this party – it's not about making a killing on the drinks, it's about funding a party everyone can enjoy." I mean, how refreshing is that sentiment and to hear it from a bartender, no less?
The event description also made a strong point about being inclusive to everyone, but saying this and embodying it are two different things.
I was in the front nearly the entire night while various crews came and went. Yet the whole front group bonded and danced and partied together as if they'd know each other forever. While we bonded as a group, there was also a sense of security as bad actors were prevented from causing problems or making others feel uncomfortable.
For instance, when two drunk dudes crushed on three women who were clearly not interested, one guy moved between them. They eventually retreated and were soon removed by exceptionally friendly and respectful security. It was great to see the crowd and security acting in such a proactive manner.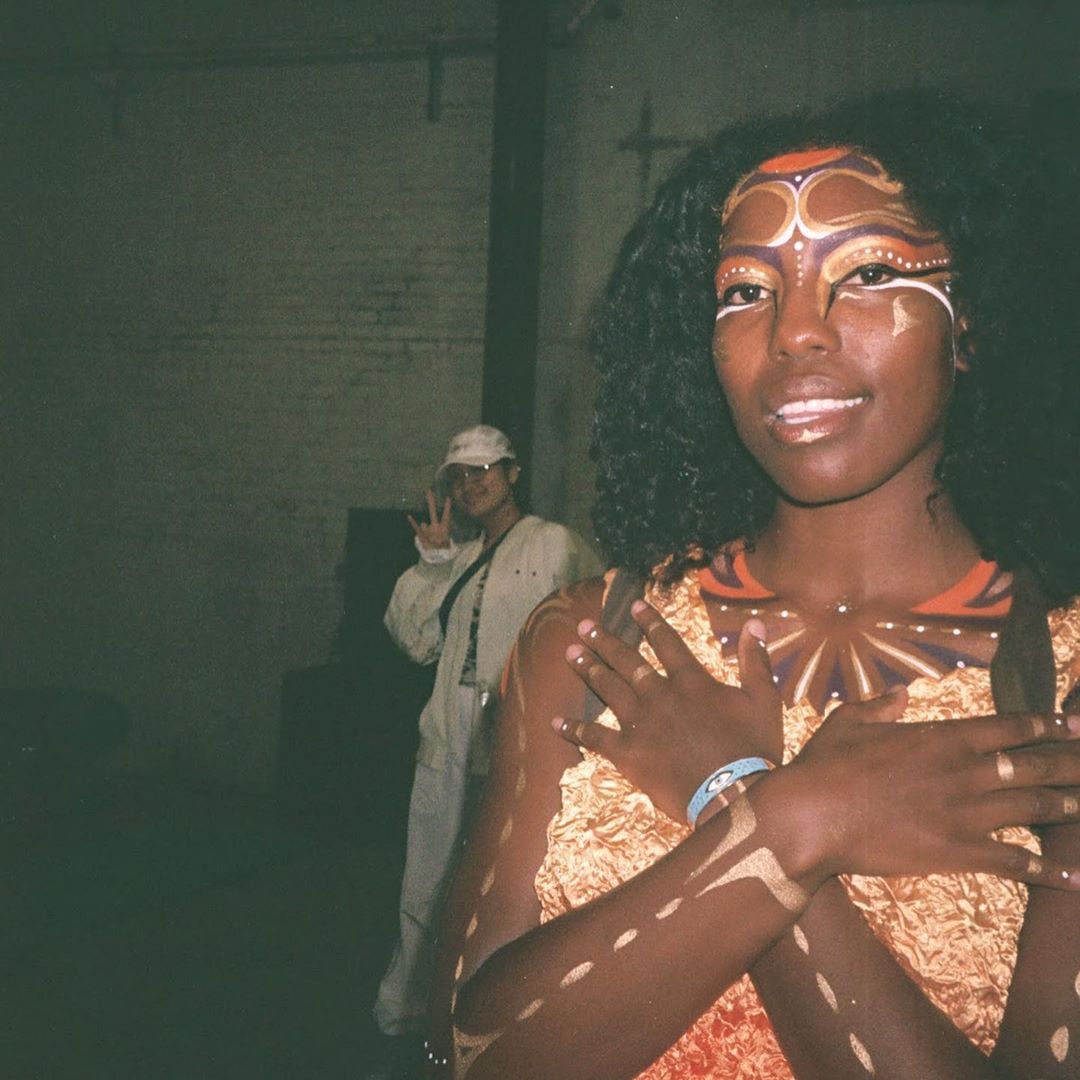 It's saying something that I'm so deep in this review before even mentioning the music.
That's because I think great music deserves a great crowd vibe and, if that's missing, the music suffers. The lineup for Elancia was diverse and yet weaved together perfectly. The party started with tropical vibes before flowing into the house style that was the core of the lineup that featured everyone from The Push and Soul Summit to Papi Juice and School of Hard Trax.
It got deeper and deeper with plenty of techno and disco sprinkled in to keep us on our toes before closing with an energetic set that never dropped below 145 BPM. That closing set drove me all the way to the 5 AM close and I never once felt like my energy was waning.
Elancia is a reminder to take advantage of your local events.
Events like Elancia are the ones that are some of the most intimate and friendly that you can experience. Yaeji succeeded in leaving her mark on Brooklyn at this show by highlighting smaller spaces, bringing a highly curated lineup, and providing an inclusive atmosphere. I know I'll be talking about this night for a long time to come and can't wait to experience another edition in the future.
---
Connect with Yaeji on Social Media:
Website | Facebook | Twitter | Instagram | SoundCloud