James Hartnett chats about how he fell in love with the dance music scene, his recent releases like You, The People, and his favorite place to grab a bite in NYC!
---
Based out of one of the true dance music meccas, James Hartnett has been ascending through the ranks of Brooklyn's house and techno scene at a rapid pace over the past few years. Using his deep knowledge of music that spans decades to create original releases and infectious sets that keep crowds bouncing deep into the night, if you're looking for a guide to take you into a state of electronic bliss then James is definitely the right choice.
This year James has steadily continued his rise in the scene with releases like "You, The People" on Soup NYC and "Enamour" on Eukaryota and some stunning sets as well. But it isn't just his skills as a DJ and producer that make him stand out from others, as he also works as an audio engineer for iconic brands like Boiler Room, Quad Studios, and even renowned venue Brooklyn Mirage.
Riding the wave of some successful releases and clearly primed for some great things ahead, we sat down with James Hartnett to pick his brain and chat about his career so far. Take a listen to his exclusive guest mix below, grab a copy of You, The People on Beatport, and read on for our conversation with this rising star in the scene!
Stream EDMID Guest Mix 179 || James Hartnett on SoundCloud:
---
Hi James, thanks for taking the time to chat with us today. Let's start off by taking a look back at what first influenced you to fall in love with electronic music and pursue a career in this art form?
My interest in electronic music began with albums like Give Up by The Postal Service, and Kid A by Radiohead. I became obsessed with the rich palette of sounds that could be made through synthesis and/or audio manipulation. Another thing that really struck me was how intricate and precise the sounds could be in electronic music. I love the tightness that can be created with a proper mixdown, and I have been engaged in a maniacal pursuit of the perfect mix ever since.
When I was in college in Hartford, CT back in 2011-ish…my friends started bringing me to underground raves at this basement after-hours club in New Haven called Afterlife. It was this little hole in the wall that opened at 3am and ran until about 10am. It was my first intro to underground dance music. I saw artists like Joseph Capriati and Alan Fitzpatrick and began studying. I moved to NYC right after school and found my home in the scene here in Brooklyn.
I grew up playing guitar in a hardcore band in NJ and there is an intense sense of community when you and 100 other people are absolutely losing your shit in a mosh pit. I found an evolution of that energy on the dancefloor at clubs, and I fell in love with that feeling all over again. I fall in love with that feeling over and over. I crave it. I want to contribute to that feeling for other people… making this music is how I contribute.
On July 12 you dropped a fresh EP dubbed You, The People on SOUP NYC. What was the production process like on the title track for the EP and what led to G. Thomas putting a spin on it?
I actually wrote that track quite a while ago… the inspiration came from the repeal of net neutrality in America. For anyone who doesn't know…there was a law that protected Americans against corruption by internet service provider companies. (Net Neutrality: "the principle that Internet service providers should enable access to all content and applications regardless of the source, and without favoring or blocking particular products or websites.")
The Chairman of the FCC, Ajit Pai, was able to pass a bill that repealed this essential law. I was absolutely furious when this was happening and I wrote this song as a strong message of resistance and empowerment of the people. The song has an angry, energizing groove to it, and when I was trying to think of what vocal could really rally a crowd and make people feel powerful and hopeful, I immediately thought of Charlie Chaplin's speech from The Great Dictator. I had played the song for G.Thomas a few months later, and he was dead set on producing a remix of it. Sent him the stems and he cranked out a fresh edit right away!
You've been releasing an onslaught of solid tunes over the past year with releases on labels ranging from HotBoi Records and Eukaryota to Audiophile Music Group's many imprints. What has it been like seeing so much support for your music?
As an artist, we all ride this see-saw of emotion regarding our art. This year has been huge for me as far as releasing music and getting support from labels and artists, and I have been using that positive feedback as fuel.
My Crystal Eyes EP was the #2 House release on Beatport and was featured on Toolroom Radio ep. 460. My song, "It's Not Goodbye," was played by Claptone on his Clapcast. My latest EP on SOUP has been getting support from legends like Riva Starr, Doc Martin, Sacha Robotti, and many more. Getting that kind of support and attention is really exciting and extremely motivating to push even harder.
Also, I have been realizing that some of my music doesn't fit into many label's ideas of what "their sound is". When I'm shopping new tracks, sometimes it seems like people love them, but labels don't… which is a very strange paradox. Luckily the labels like Audiophile and SOUP have really embraced my style as their own, and have helped me tremendously in spreading my music. I am also planning on launching my own label sometime soon, for releasing tracks that might not fit elsewhere, and to foster more collaboration and community… so keep your eyes and ears out for that!
On the performance end of the spectrum, you've taken the stage at a plethora of different venues and spaces to share your music with others. Where has been your favorite place to play so far, and where is somewhere you hope to play in the future?
My favorite venue I've played at was the now-defunct Output in Brooklyn. Top-notch sound system and monitoring system in the main room, exceptional artist hospitality, and intimate feeling for a room that fits hundreds of people. I would really love to play some shows in Europe soon, I think my music will be well received there, and I'm curious to experience the dance culture over there.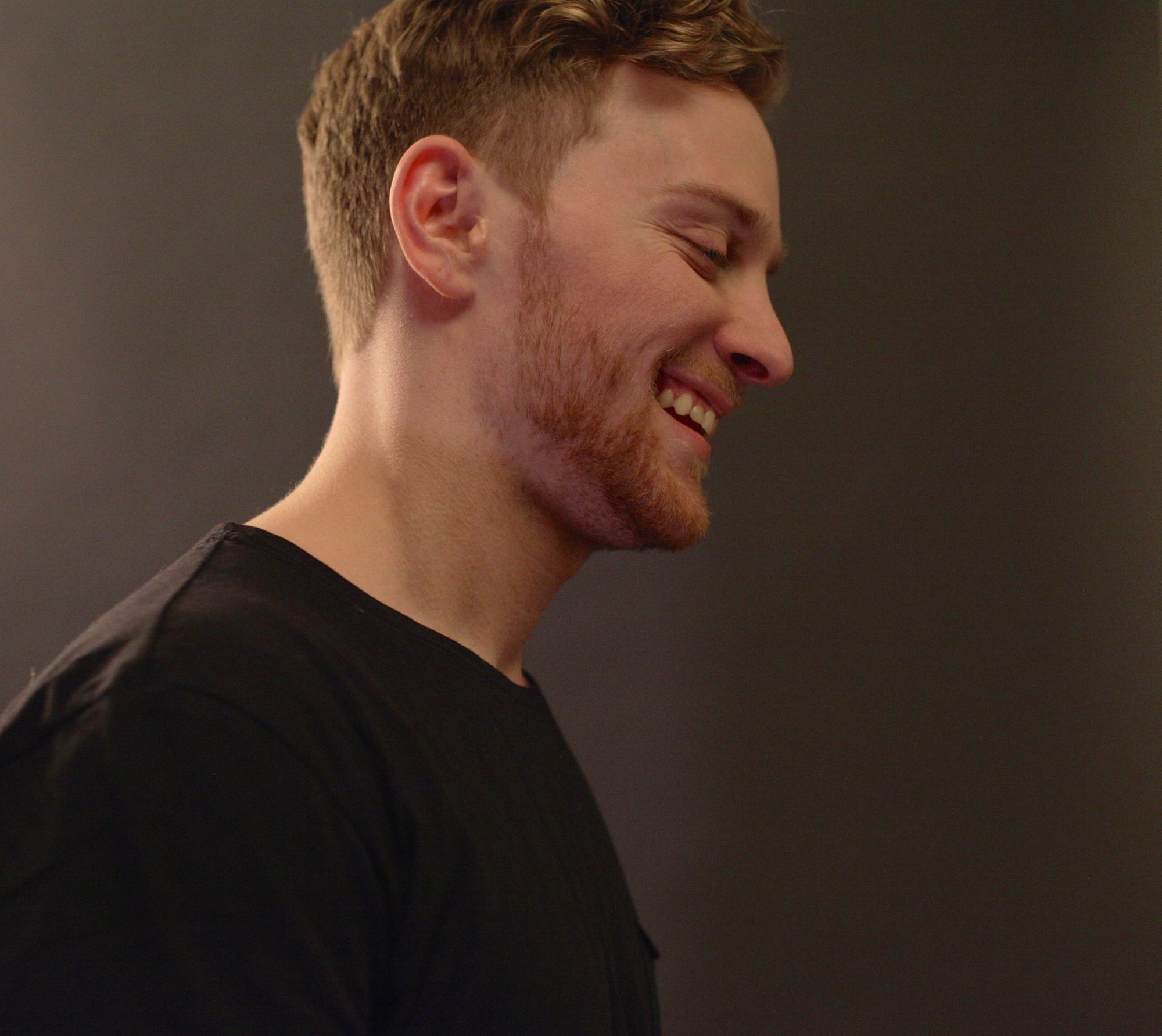 When there is an upcoming set on the horizon, what type of preparations do you make mentally before getting behind the decks on stage? Do you plan a bit or are your sets more on the fly?
I mostly think about how I want to make people feel during that set. Do I want them to feel light and happy, or deep and emotional, or energized, or whatever it may be. I ask myself, "what purpose I am serving?" Am I warming the party up, playing the peak, or keeping it rocking late into the night. That will determine how much attention the music I play will demand from the audience.
I also consider a few possible situations of where the energy of that party could be by the time I take over. Generally, I will try to plan out a selection of 2-3 times as much music as I will need to fill my slot.. and then I pick from that, and inevitably dig into unplanned tracks mid-set.
You don't just spend time in the studio and behind the decks, but you also work as an audio engineer as well for Quad Studios, Brooklyn Mirage, and Boiler Room. How do you balance your time on both sides of the spectrum?
Honestly, when it comes to this, I have a seemingly infinite amount of energy for both my music and my work. The real trick is making enough time for family, my girlfriend, and friendships.. and forcing myself to go to sleep! [Laughs]
It takes a lot of sacrifice and decision making… there are so many times I choose to stay home alone and write music, rather than go out and party or be with friends. The trick is in deciding which times are most worth it to spend doing what… and that is always changing. I am lucky to have the family, girlfriend, and friends that I do, who support me in more ways than I can explain.
Even though it's one of the hubs of the dance music scene, NYC has been hit hard over the past few years with some club closures and festival cancelations. What are your thoughts on the current state of the community?
Just like the planet, the scene's landscape is always changing. Stay on land or build a boat.
If you could offer artists who are looking to make their break in dance music today one piece of advice, what would it be?
It's easy to think that you should commit to one style, or genre or whatever. Don't try to fit into other people's idea of what the best music is… make the best music you can. Make music that will offer something to people and contribute to the community, however you do that best.
When we come to visit New York in the near future, where is one place that we simply must grab a bite to eat?
One of my favorite spots in my neighborhood is Sunshine Co. They have an amazing menu of food that is cooked to perfection. Every dish and drink I've ever had there has been above-and-beyond delicious.
Finally, what goals do you have in store for yourself in the rest of 2019 and beyond?
The goal I set for 2019 was to reach as many new listeners as possible. I have been accomplishing just that through releasing my music this year, but I'm still working on booking more gigs and reaching people that way.
To me, performing is the most important part of all of this, that's where we truly connect. So, I'd really like to focus on playing out as much as I can in this coming year. I'd like to thank you and EDM Identity for helping me to accomplish that goal of reaching new people, and thank all the readers and listeners for taking the time to hear new music.
---
Follow James Hartnett on Social Media:
Facebook | Twitter | Instagram | SoundCloud