Jame$ Dean sat down to chat about Chicago's house music scene, how he pays tribute to house music legends, and more after a massive set at Spring Awakening!
---
One of the most legendary cities in the history of the electronic music scene is the birthplace of house music, Chicago. What started at The Warehouse by Frankie Knuckles has since become a global phenomenon as the genre has truly infected all reaches of the planet. The city carries on that rich tradition of house music to this day with an array of rising stars in the scene including none other than Jame$ Dean.
A fresh face in the house scene, Jame$ Dean still brings that signature Chicago flavor to each and every one of the sets he plays and mixes he throws down. Not limiting himself to one style of the massive genre, you can find him playing everything from Jackin and Tech to Funky and Deep with a touch of G House for good measure as well. Most recently, Jame$ Dean played for his hometown crowd at Spring Awakening on the Corona Electric Beach stage and also will be playing when Hannah Wants comes to town this summer.
Fresh off his performance at one of Chicago's most talked about festivals, we wanted to catch up with Jame$ Dean to chat about his start as a DJ, how he pays tribute to the artists that built the genre, and more. Take a listen to his guest mix below and read on for our chat!
Stream EDMID Guest Mix 172 || Jame$ Dean on Mixcloud:
---
Thank you for taking the time to chat with us! First of all – congrats on your set at Spring Awakening this year. What is it like to play at such a major festival in your hometown?
Thank you very much for the opportunity! It's honestly surreal to me and the anticipation that leads up to playing this festival creates the greatest energy ever! When I first got booked to play this fest for the first time in 2017 I was at work and ran out into the streets and started screaming in joy like I just won the lotto! I then ran to social media afterward and posted the flyer and said: "This is what accomplished dreams & goals look like". Seeing my name on a festival flyer with so many artists that I look up to is beyond inspiring and even bone-chilling.
This year's set was one of the greatest experiences I've ever had a fest yet, playing for a crazy fun crowd at The Corona Dome and opening for the surprise special guest GTA was insane! My set that I recorded for you guys has mostly tracks from my SAMF set. I'd like to give a special shout out to everybody at React Presents and Corona Electric Beach for showing me so much love, I'm beyond thankful!
Hailing from Chicago, you're surely no stranger to the city's unique house music culture. How has growing up there shaped your music, and what was it like coming up in a city with such a rich musical history?
Born and raised on the Southside of Chicago in a very urban area I was introduced to House and Hip Hop at an early age and it definitely has had an influence on my life. I've been going to House parties since was 12 years old, I remember my friends and I throwing basement parties and we would dance to House music for hours.
There's something about being a DJ from Chicago that is just a little bit more unique than most parts of the world. Being the birthplace of House music we seem to be extremely passionate and diligent about having a certain level of skill before you can be labeled as a "Real DJ". Most DJ's here compete with each other in a very friendly/competitive, inspiring way and I think that's what makes us stick out the most because we strive to play the best.
It's amazing to live where the music was curated at because everywhere you go you can find House music being showcased in our city. It's crazy how many talented DJ's there are in my city, everywhere you look you see somebody hosting an awesome party!
One of my greatest moments in Chicago was seeing Frankie Knuckles during my lunch break at Sound Bar, it was literally 1PM, the place was packed, and of course, everybody was jackin! When Frankie played there was just something about it that made everybody feel good and that's one of the many reasons why I love House.
Where do you draw your influence from as an artist, and have there been any artists in particular that had an impact on your sound?
I'm very influenced by the world in general, I listen to so many genres of House and dance music from around the globe from up and coming new artists to the legends such as Frankie Knuckles. I'm constantly discovering new music and I try my best to collect everything that I vibe with from all parts of the globe and gel them together.
Some artists that really stick out & that I find loads of inspiration from are Carl Cox's, Roger Sanchez, Paul Johnson, Derrick Carter, Gene Farris, Green Velvet, Shiba San, UMEK, Maceo Plex, Chris Lake, Franky Rizardo, Hannah Wants, Sammy Porter, Sonny Fodera, Huxley, Harry Romero, Low Steppa, Volac, and Matroda.
One thing about me is that I love to play a wide variety of everything from House to Tech/Bass depending on the vibe. So I play many different types of events and for various artists because of my style being versatile.
You've booked some pretty significant gigs, including your recent performance opening for DYNOHUNTER at Bourbon on Division and an upcoming slot opening for Hannah Wants at Spybar. How do you approach your sets, and are there things that you do differently depending on the setting?
Opening for DYNOHUNTER was such a fun show, being contacted directly by an artist is always super awesome. I always like to listen to a few recent mixes and track releases from the artist that I am opening for so I can feel out what they are vibing to and what the crowd may expect. I feel it's important to be aware of what DJ's are playing at shows that your on the same lineup as. My job when I open is to set the tone and get the crowd hyped for the headliner. I usually will collect about 40 songs that I think will fit and then just go with the flow.
For The DYNOHUNTER show, I played mostly Tech House with some tropical/jungle vibes to it so that I can kinda match their energy and the results were sick. You can listen to my entire set from that night on my SoundCloud. The Hannah Wants show will actually be my debut at Spybar so it's a very special gig for me! I would definitely expect some sexy Tech House and Bass from yours truly that night.
You've got an upcoming show at the Daley Center to do a "House Music Lunch Break." What can you tell us about that performance and what can attendees expect?
The Daley Center shows are some of the most special & unique sets that I play all year. Having an amazing opportunity to DJ in the heart of the city for the public is such an incredible experience. These were originally only done by the Chicago Chosen Few DJ's but over the past few years the city has been allowing special selected DJ's to come showcase their talent.
These shows for me are all about showcasing the roots of House music and the culture that we have for it. I always pay tribute to some of the classic productions but also find a way to mix it with what is relevant today on any dancefloor. What people who are not aware of these events can expect, is the most diverse/ fun crowd celebrating House music for an hour on their lunch break. Expect lots of dancing and good vibes from all walks of life!
Any good DJ knows how to dig deep and find some great tunes that really set the dance floor on fire. What are a few of your essential tracks of the moment?
The Phunky Song- David Penn
Been A While- Friend Within
Get Get Down- Kevin McKay Remix
Aphrodisiac- Gene Farris & GAWP
SFBF- Franklyn Watts
Go Down- Codes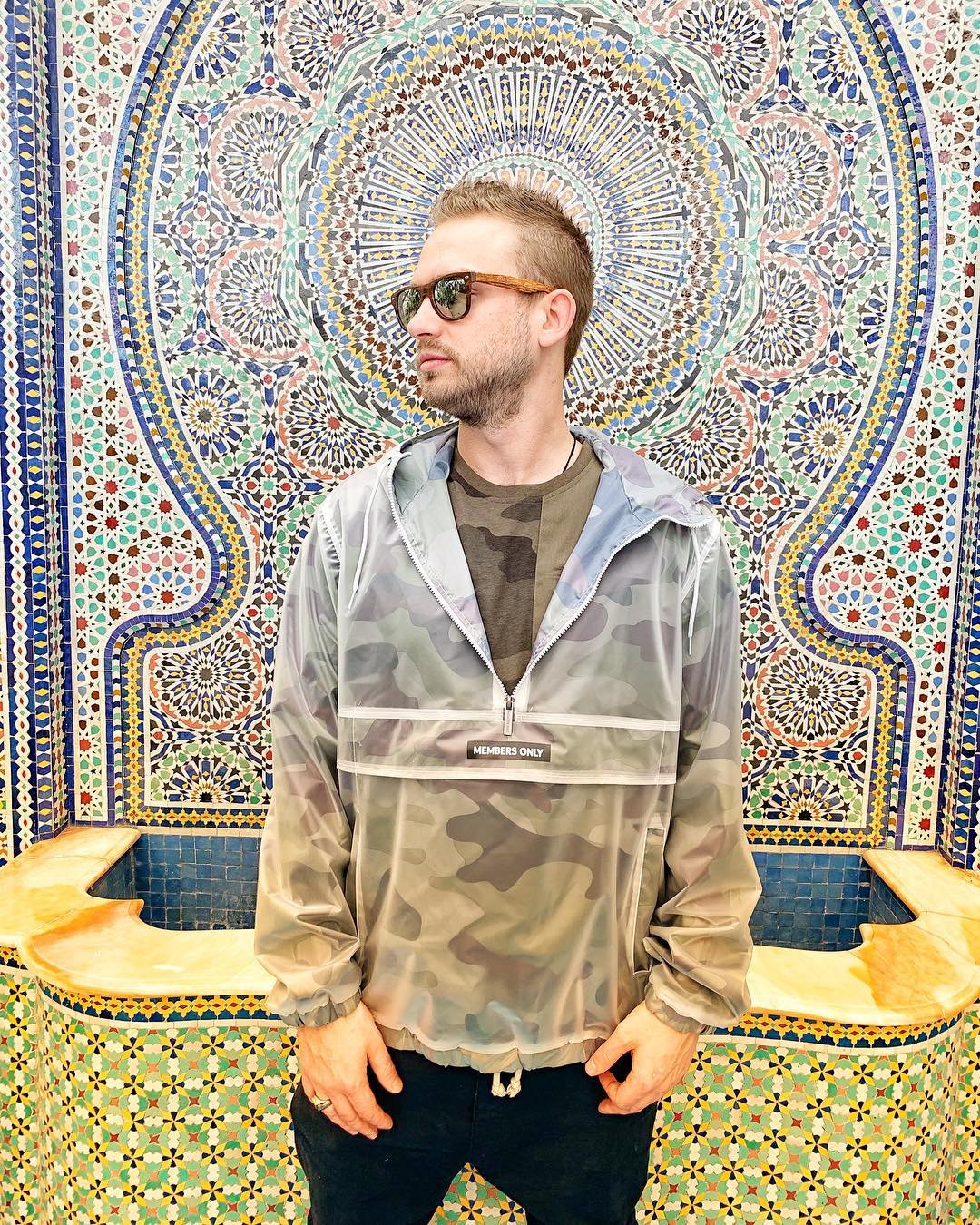 As a house music artist, how do you pay tribute to those who have come before you and laid the foundation for house music as we know it today?
My goal is to represent the past, present, and future of House music by showcasing it to the best of my ability with no limits. I think it's very important as a House DJ to always pay homage to the pioneers of the game. We can't ever forget that if it wasn't for people like Frankie Knuckles, Ron Hardy, Robert Williams, and many more, the dance music culture wouldn't exist. I always like to throw classics into my set or modern remixes of tracks that pay tribute to the original house sound so that it keeps it alive.
Do you have any dream events or venues that you hope to play in the future?
I have too many to list to be honest lol but my current biggest dream event is to play at Tomorrowland so that I can open or close for one of my favorite artists there.
What is one goal that you hope to achieve in 2019?
My most important goal of 2019 is to focus more on production. Once I start releasing music I know the possibilities are endless so it's definitely something I really look forward to!
Okay, finally, a fun question–being from Chicago, help us settle a debate. Thin crust or deep dish, and where is the best place in Chicago to grab a slice?
I really love pizza but unfortunately, I can't eat it too often due to heartburn issues but every now and then I still grab a slice. Hands down Giordano's deep dish pizza is the best on the planet.
---
Follow Jame$ Dean on Social Media:
Facebook | Twitter | Instagram | SoundCloud | Mixcloud