Charlie Crown chats about his latest tune "Loner", blending the worlds of indie and electronic to create his signature sound, and more!
---
If you've been looking for some fresh talent in the electronic music scene, then Charlie Crown is the artist you should be tuning in to. Formerly releasing music under the moniker Flapo, he has continued to show off his technical skills both in the studio and behind the decks as he ventures down this new path from his home base in Miami.
Charlie Crown's previous originals blended elements of the indie scene with infectious electronic beats to create a signature style we couldn't get enough of, and those came through front and center with the release of "Loner" earlier this month. Aside from his original tracks, he has a quiver full of sick remixes as well, putting his spin on songs like Tundran's "Every Wave" and StéLouse's "Bones" that will keep listeners coming back for more.
With his new path ahead of him and a debut release under his belt, we sat down with Charlie Crown for a quality chat to discuss his production process, how he linked up with Hyara on "Loner", and more. Listen to his exclusive guest mix below and read on for our interview with this rising star!
Stream EDMID Guest Mix 139 || Charlie Crown on Mixcloud:
---
Congrats on the recent release of your latest tune "Loner"! What was the production process like on the track and how did you and Hyara first link up?
Thank you so much! I started 'Loner' just over a year ago. It was supposed to be a remix, but it didn't end up working out with the label, so I repurposed it as an original release. It happens a lot, sometimes you put your heart and soul into a remix and it just doesn't make the cut.
The production process for the track was amazing because it was right at a time when I was beginning to move to a new direction sonically and was experimenting with lots of new musical ideas.
I've been a huge fan of Hyara's music and songwriting for a long time, so when I was looking for a vocalist to collaborate with she was my first thought. I reached out, she loved the instrumental, and we got right to work!
Aside from your original tracks, you've remixed quite a few as well for artists like Tundran and StéLouse. When you're approaching a remix do you do anything differently from a production standpoint? Is there a certain process you go through to break it down and put your own spin on it?
While every project is obviously unique from a production standpoint, I find that the difference between originals and remixes in my process is that with remixes it's really a balancing act. I am always trying to make my remixes fit the vocals just as well as they do on the original while also striving to push as far away from that original as possible.
Ultimately, it's about creating a vibe! I usually start off by laying down the vocals and trying to build the arrangement around them. If the vocals and instrumental just don't sit right, I'll try to approach it from another angle such as laying down the drums first or trying to come up with a chorus or a drop idea. Often it's just a matter of reworking the arrangement or rhythmic elements, and other times I end up changing everything – key, BPM, etc.
Some days it can take an hour to get it to feel right and other days it doesn't happen at all. When this happens you can't get discouraged, and you have to get up the next day and try something new!
As an artist who blends indie elements with electronic styles, who have been some of your biggest influences in the development of your sound?
I've always been a big hip-hop guy! I grew up listening to lots of 90's and early 00's hip-hop, so I think that played a big role in the development of my sound. I always felt inspired by artists like Dr. Dre, Nas, Biggie, Tupac, Mobb Deep, and Eminem. Those are some of the artists that really made me get into music making in the first place.
I think the indie elements in my music come from being inspired by artists like Chet Faker, Flume, Rufus Du Sol, Slow Magic, and Odesza. I am a huge fan of all of them and I think they've all been able to create these incredibly powerful and unique worlds in and around their music. I certainly aspire to do the same and hope that I can have the privilege to inspire new artists just like they inspired me.
In your Instagram bio you stated, "I make music my parents don't understand." What was their initial reaction to you deciding to pursue a career in music, and do you feel that they'll eventually come around to figuring it out?
They reacted like any other Latin family – worried! They suggested that I, "study something that makes money" first, which is in part why I went to business school in Colombia.
After I graduated, I decided to pursue music full-time. While they were still concerned then, I did my best to try to explain to them the different ways in which you can make a living by being an audio engineer and producer, but they still didn't really get it.
This all changed when my music started to get more attention and people began coming to see me perform. They realized that this was "for real" and today I am happy to report that I've got their full support! That being said, I am not really sure they have any idea what it is that I actually do all day…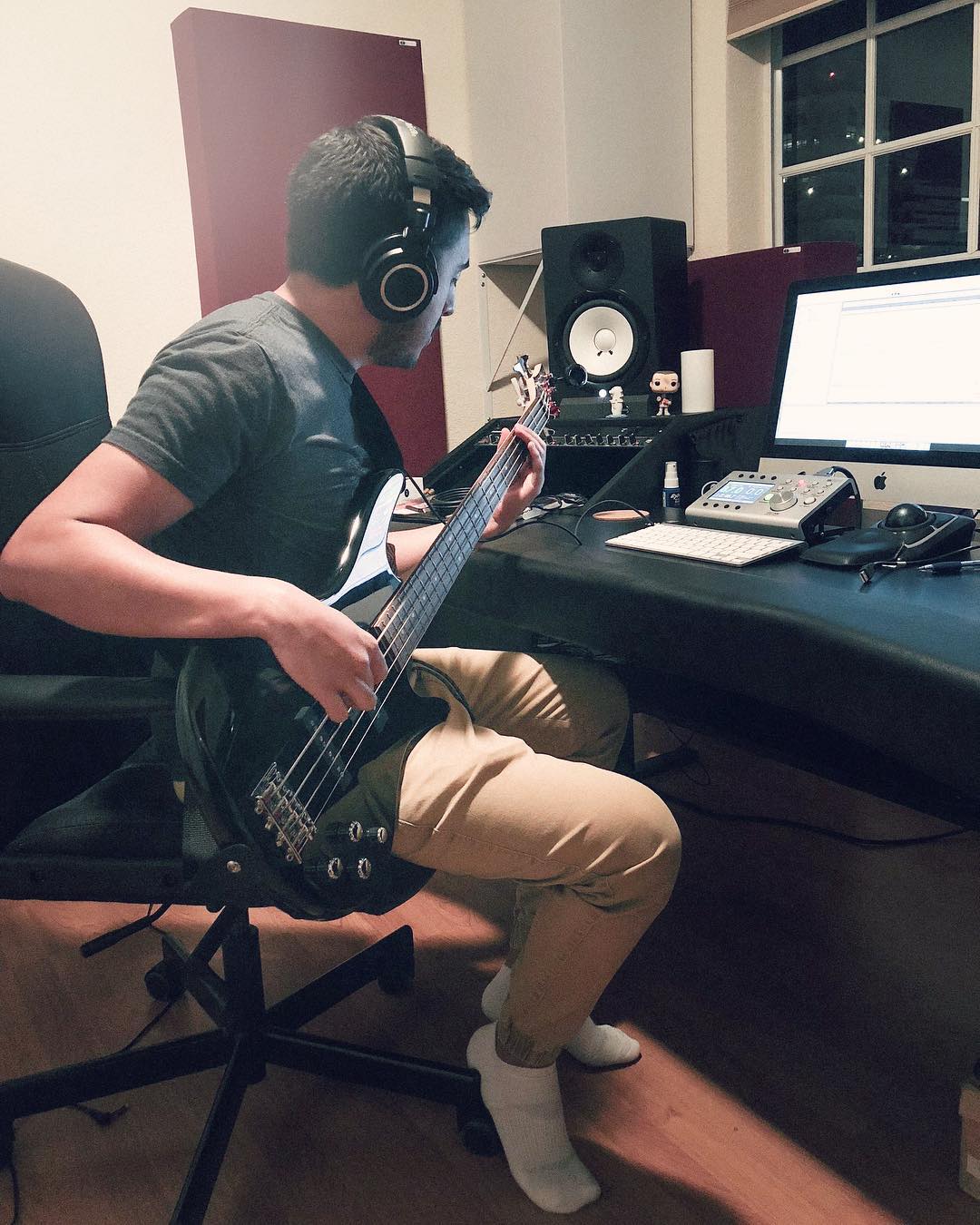 You weren't always producing and playing music under the Charlie Crown alias, as you began your career as Flapo. For those who may be discovering you for the first time, what prompted the switch to the new alias?
The switch was mostly inspired by my own evolution as an artist and producer. I started as Flapo in 2012 when I was beginning to learn how to write and produce music. Back then, I did everything from progressive and electro to indie and future bass. I was really just experimenting and trying to find my sound. When I finally landed on a sound that I was really happy with, it just didn't feel like Flapo anymore. The idea of starting a fresh, new project got me really excited, so I created Charlie Crown.
What has been the biggest piece of advice that someone has given you in your life?
The best advice has always come from my parents. My mother taught me to be patient and my father taught me to always be the best, no matter what you do.
I really admire the cinematographer and photographer, Peter McKinnon. I remember watching a vlog where he said something like, "Create something new every day even if it sucks, because it probably doesn't."
It's true – we don't always create things we love and that's alright. Sometimes we need to give them space or come back to them the next day before we actually like them. And even if we don't, I guarantee there's at least something we can take away from every single project we work on. Learning to put things into perspective like this has had a profound effect on my work ethic!
If you could take the stage at any location around the world, where would it be and why? 
I would absolutely love to play Coachella. It's been a dream ever since I first streamed the festival back in 2012 – that was the year where Dr. Dre and Snoop Dogg performed with the Tupac hologram. Although I made myself a promise that I'll only go is if I get booked for it. [Laughs]
When you're not producing or playing music, what are some things that you do in your downtime to relax?
When I'm not producing I'm usually on my laptop sorting through emails or watching video tutorials. I love learning new things and I often get obsessed with new hobbies. Everything from cooking to animation and editing video. Right now I'm obsessed with longboarding so that's definitely something I want to do more in my downtime!
And of course, binge watching a series with my girlfriend is always on the table. Right now we are watching Westworld and when she falls asleep I'm watching Ozark. [Laughs]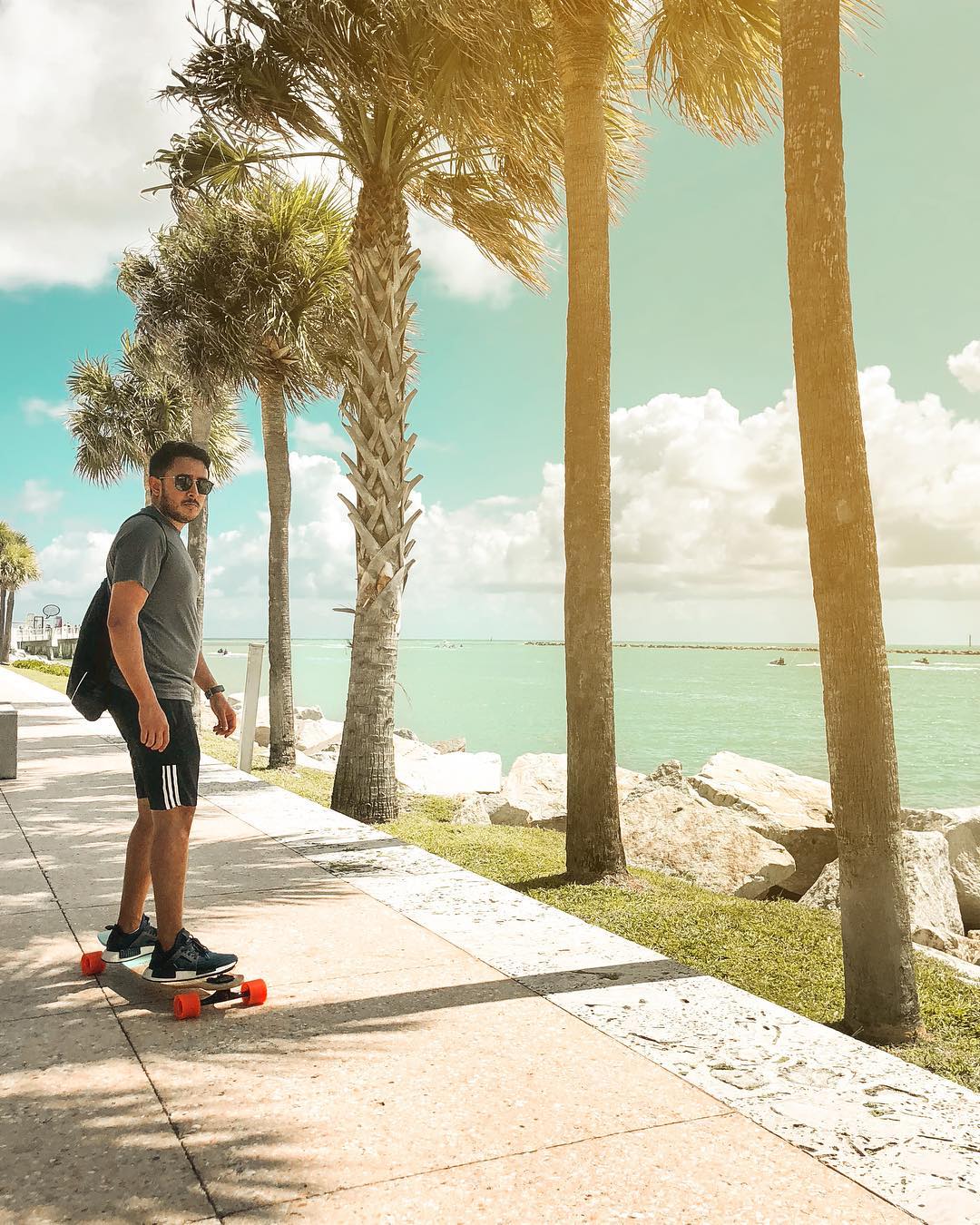 As we approach the final months of 2018, what has been your favorite moment so far and what is in store for your fans in the future?
My favorite moment has to be finally changing my name and releasing "Loner"! It took me several months to get everything in motion, and it's definitely started a whole chain of amazing events. I've been wanting to do it for a long time now and I'm so happy and proud that it's finally out.
I also have a ton of new exciting music coming out in the next few months that I can't really talk about, but stay tuned!
Finally, what toppings make up the perfect slice of pizza for you?
Pepperoni all the way! Although I like Margherita pizza a lot. Some fans are going to hate me for this, but I also enjoy pineapple on pizza…
---
Follow Charlie Crown on Social Media:
Facebook | Twitter | Instagram | SoundCloud