Learn more about electronic music lover Megan Bailey and find out what some of her favorite moments have been in the scene!
---
Name: Megan Bailey
Rave Name: None
Age: 26
Hometown: Virginia Beach, Virginia
Occupation: Social Media Coordinator
Facebook: Megan Bailey
Twitter: @meganbennette
Instagram: @meganbennette
---
What was your first electronic music event?
My first show was a group called "Brick Bandits" back in 2010. I had no idea what I was getting into – but from there I was hooked. My next show was Tiesto with Porter Robinson!
What/who influenced you to attend your first event?
I had always been interested in the rave culture but had been to scared to go to events alone. One of my now very best friends and rave partners convinced me to go to my first festival in 2015, and I immediately regretted not going sooner. She showed me such a magical world and I will never stop thanking her for giving me that first experience.
What is one moment from an event that was special and why?
A very special moment for me was the first time I walked into the woods of Electric Forest. My first camping festival was TomorrowWorld 2015, and I had anticipated it being an entire magical journey. Unfortunately, the festival ran into many rain and mud problems, so I didn't receive the experience I had built up in my head. Going to Electric Forest, I finally understood what it meant to have a life-changing, miraculous festival experience. It made me fall in love with EDM all over again in a new, profound way.
What is your favorite festival or event?
As someone who has been to 17 festivals, this is a hard one to answer, because I think all events have something special to bring to the table. If I had to choose one, I would say Tomorrowland 2018 was the best experience I had. My friends and I had been planning it for three years and it was well worth the wait.
What is your favorite electronic song and why?
My favorite song is "Peace of Mind" by Above & Beyond. I even have the chorus tattooed on my ribs! The song has a special meaning to me because it got me through a bad breakup, and reminded me that no matter what happens in life I will always be able to survive.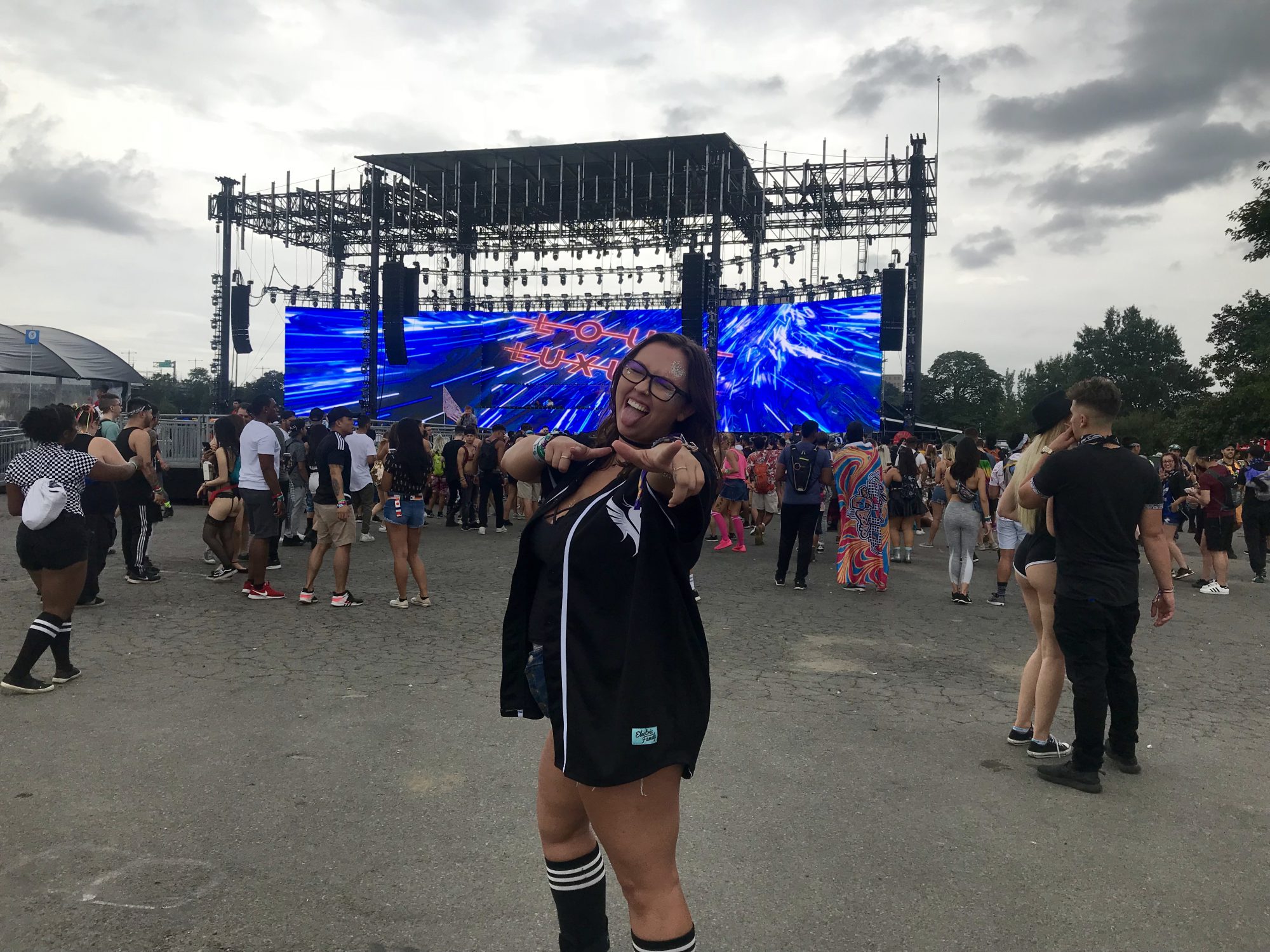 Who are your favorite artists?
My favorite artists are Above & Beyond, Illenium, and Excision.
What are your favorite genres?
I can truly say that I love almost all EDM sub-genres. Primarily, though, I listen to dubstep, house, and trance.
What do you feel your "Identity" is in the electronic music community?
I am definitely the mom and leader of my EDM crew, and I wouldn't have it any other way. I recently became an assistant manager of an EDM promotions company, which has been a great opportunity for me. I love being able to organize groups of people so that they can come together at a festival or show. I want everyone to have wonderful, amazing experiences like I have been so blessed to have.
---
Do you want to be featured in our weekly ID Spotlight segment? Click HERE for the submission form!