Klingande took some time to chat with us about his latest track and accompanying music video "Wonders", his upcoming North American tour, and so much more!
---
After taking the electronic world by storm back in 2013 with the release of tropical house hit "Jubel", French DJ and producer Klingande has continuously affirmed his spot as a leader in the industry ever since. Specializing in melodic and deep house, Klingande's tracks never disappoint and his latest, "Wonders", is no exception.
In the midst of wrapping up one of his busiest summers yet, which included playing the Live Stage at Tomorrowland and another stunner at Parookaville, Klingande took the time to chat with us about what it was like working with vocalist and longtime collaborator Broken Back on "Wonders", what he wants you to take away from the track, and more! Read on to learn more about this tropical house heartthrob and catch him live during his upcoming North American tour!
Watch "Wonders" by Klingande & Broken Back on YouTube:
---
You just released your new single "Wonders" featuring Broken Back. What was the most exciting part about making this track for you?
 To work with Broken Back again. I met him 4 years ago in my hometown Lille, and we first had success collaborating on the song "RIVA". Since then we stayed in touch, he released his first album and came back to me with a lot of new songs after that. I really liked "Wonders", so we did it! I love his voice and his songwriting. Broken Back is really talented and I'm happy to have this second collaboration with him.
You first worked with Broken Back in 2015 after discovering him on YouTube the year prior. What's it like working with an artist you're already familiar with as opposed to working with someone new?
 It's super easy! We know each other now, I know how he thinks, what he expects and his level of expectations. We made this one really quickly thanks to our history together!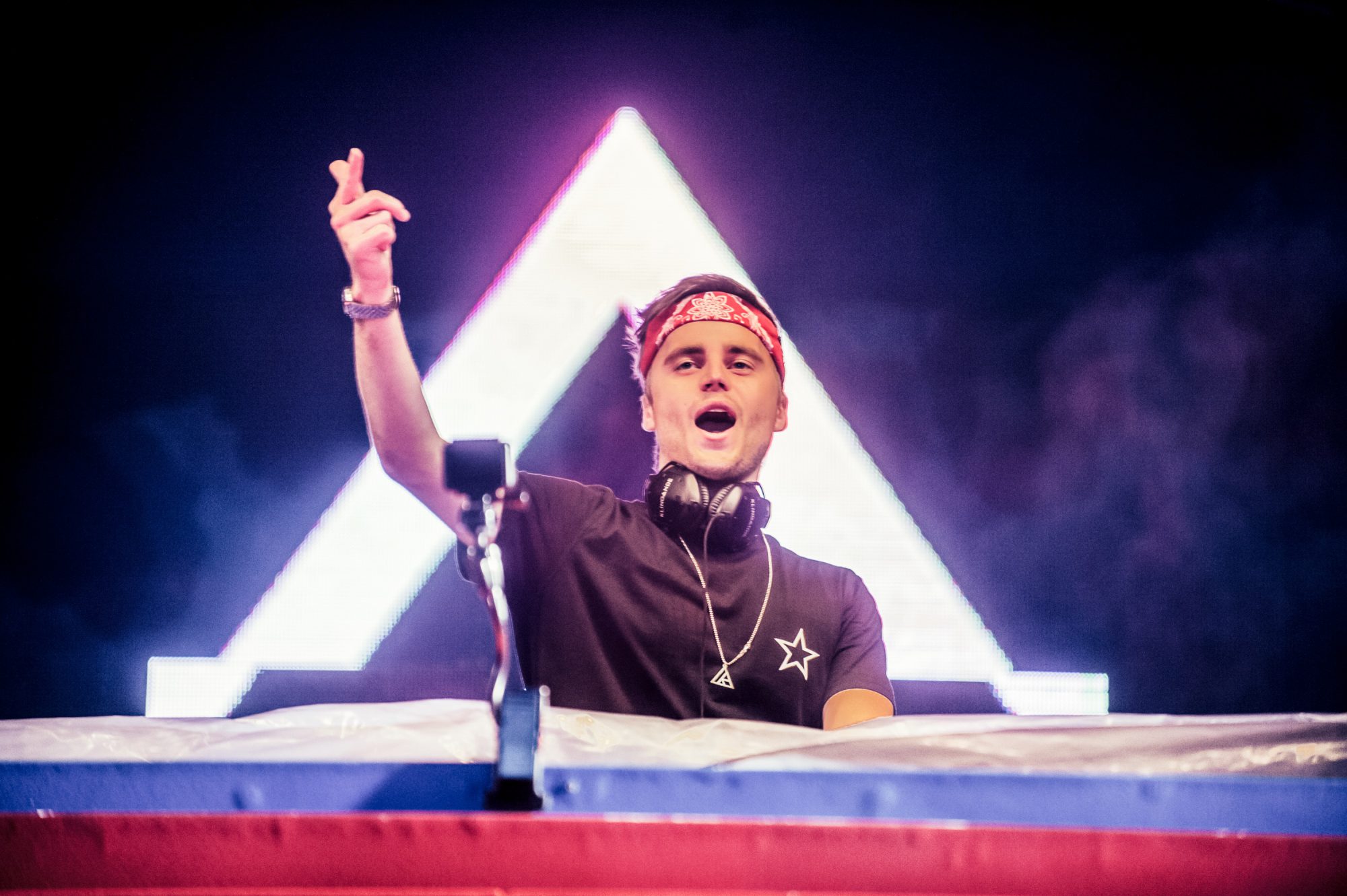 Broken Back has described the accompanying music video to your brand new track "Wonders" as a commentary on time and how we should enjoy it. How did you two land on the concept for the music video?
Actually, Broken Back came up with the idea. Most of the time when he writes a song, he already has an idea about the video. It was a very particular process to create this one and bring it to life, but we did it!
Going off that, what's one thing you'd like listeners to take away from the track?
I think it's my creative freedom. I can go from "Pumped Up" to "Hope for Tomorrow" with Autograf, and now this one which is really different. I do what I like. Also, with this single, I'm going back to my roots with pop-folk influences. I'm turning a new page which you will hear in my next songs, coming out early 2019.
How would you say your more recent tracks such as "Wonders" and "Rebel Yell" differ from earlier ones such as "Jubel"? Would you say that your music has evolved and changed since then? If so, in what ways?
 It's true to say it's really different. My production definitely evolved, first in the quality and the sound. I really upgraded my skills and, like I said, I have the freedom to explore everything.
You had quite the busy summer, hitting major festivals like Tomorrowland and even playing some shows in Ibiza. What has been a standout moment performance-wise during this festival season?
I think one of my best times was on the new Live Stage of Tomorrowland. I brought Krishane to sing on "Rebel Yell" and Broken Back to play "Wonders" for the first time. I had all of my musicians on stage including my drummer. It was so full of energy, I really enjoyed that moment.
Earlier this month, you played at Exchange in Los Angeles. What does your preparation process look like while getting ready for a club show compared to prepping for a festival set? Do you have a personal preference between the two?
I don't really have a different process, for me it's all about the show and the energy we'll give on stage. A club or a festival is of course really different. Energy at a festival can be so huge! But in the end, what I care about the most is seeing people enjoying my set.
This fall you'll be taking the stage on tour across North America. Are there any venues that you're particularly excited to play in, and what can fans expect from this string of shows?
This will be my last run of 2018, so we will put all of our energy into it. I hope I'll be able to play my new songs, and of course, my musicians will be there with me. Most of the venues on this tour are new to me so I can't pick one. I'm just happy to come back to North America, I always love to play there.
What's the most challenging part of being on tour for you? Do you have any personal survival tips for being on the road to stay healthy?
The most challenging part is to stay sharp, awake, and get enough sleep. I don't like when I lack sleep and feel really dizzy. My thing to keep healthy are sports. Everywhere I go, in all the hotels I stay in, I try to make time to go to the gym.
Finally, what's your stance on pineapple as a pizza topping, and what makes up your perfect slice?
Who does that really? [Laughs] I never liked the idea of pineapple as a pizza topping and I don't understand how some can like that! My perfect slice is with a thin crust, tomato sauce, mozzarella, and smoked ham. That's it!
---
Connect with Klingande on Social Media:
Website | Facebook | Twitter | Instagram | SoundCloud | YouTube