Learn more about NÛ Management's Artist Relations Manager Shaq Millington and find out what his favorite memories from the scene are inside!
---
Name: Shaq Millington
Rave Name: Shaq
Age: 25
Hometown: Roebling, NJ
Current City: Los Angeles, CA
Occupation: Artist Relations Manager at NÛ Management
Facebook: Shaq Millington
Twitter: @shaqattackkk
Instagram: @shaqattackkk
---
What was your first electronic music event?
Taking me back down memory lane with this question. I'm not exactly sure but I think my first event was in 2011 to see Bassnectar at the Fillmore on South Beach. I might not remember specific details from that set but I remember it was the loudest music, hardest bass and the most energy I've felt to this point in my life. It was crazy to see such bright lights, flashing strobes and visuals with so many people just there for the music. Growing up in a small farming town in New Jersey, this was so out of my element but it left such a lasting impression on me.
What/who influenced you to attend your first event?
Definitely my college rave squad "Team Move." We were such a diverse group of people but we all bonded on one thing listening, dancing and raving to dope electronic music!
What is one moment from an event that was special and why?
I would have to say Ultra 2012 Skrillex Main Stage. This was my first Ultra and my first major EDM festival. This set was so special not only because Skrillex was one of the first artists that had gotten me into electronic music but it was also a month after he released his legendary "Bangarang" album. My friends and I knew all of the lyrics, melodies, and drops and it was just the perfect moment with my favorite people and music.
What is your favorite festival or event?
This is a tough question! I've been to a lot of festivals and I can find things from each one that I like but I would have to say EDC, specifically EDC Orlando. This was the first festival I ever experienced from backstage. My first year backstage at EDCO was a solo mission for me so I made a point to meet as many people as I could.
The following year, I joined my best friends BONNIE X CLYDE for their first EDCO set and since then, EDCO has been a place for all our artists to showcase their talents. Now that I live in LA, I always look forward to EDCO because I'm able to reconnect with those who made me who I am today, my Florida fam.
What is your favorite electronic song and why?
I really can't pick just one so here's my top 5 in alphabetical order:
BONNIE X CLYDE – BASS JAM
Porter Robinson – Language
Pretty Lights – Finally Moving
Skrillex – Devil's Den
Zedd – Clarity
Who are your favorite artists?
Currently, my favorite artists are definitely from our NU roster, BONNIE X CLYDE, Nitti Gritti, Nonsens, and Kandy. They are some of the most hardworking and talented artists thI'mi'm so blessed to work with every day.
Honorable mentions: Zedd, Porter Robinson, Pretty Lights, Skrillex, Calvin Harris, and of course Queen B, Beyonce.
What are your favorite genres?
As a lover of all things music, I can appreciate all types but what I find myself listening to is Chill, Melodic Dubstep, Trap, Hip-Hop, Pop, Classical, Jazz and Funk Fusion.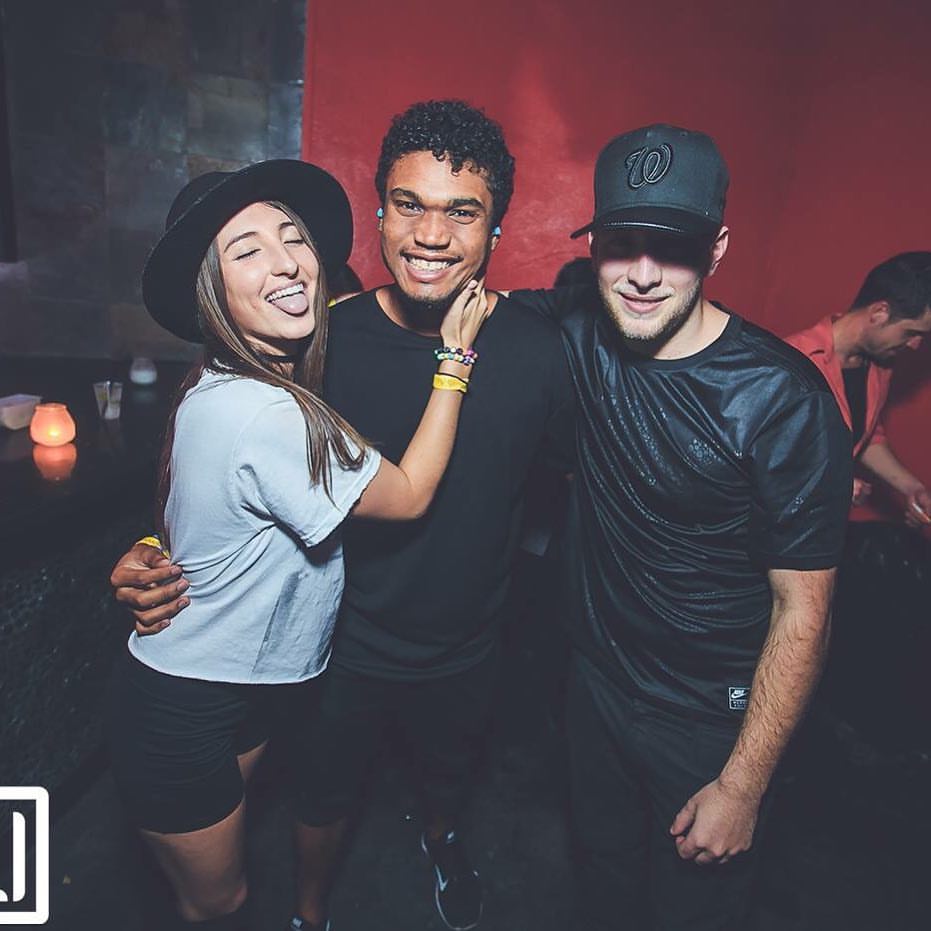 What do you feel your "Identity" is in the electronic music community?
I'm not sure but with everyone I meet I try to spread love, acceptance, positivity and of course a great party.
Is there anything else you would like to add about yourself for the readers?
Music is my one true love. It really speaks to me on a spiritual level. From listening to my grandmother sing my church choir as a kid, I was infatuated with it. In middle and high school, I was that band nerd. I performed in the school musicals, went to music camps and took private music lessons… if it was music related I tried to do it. I knew exactly what I wanted to do when I grew up, work in music in some way, shape or form. I went to the University of Miami on a music scholarship got my Bachelors in Music Education and my Masters in Music Business.
While on this road I fell in love with electronic music, I started promoting clubs like Grand Central, Club Space, Mekka and managed party busses to those events. I worked really hard promoting, I might have not sold the most tickets but I made sure to do everything the best I could. I made some great and long-lasting relationships along the way which eventually led to where I am today.
I STRONGLY BELIEVE THAT IF YOU DO SOMETHING YOU LOVE, YOU'LL NEVER WORK A DAY IN YOUR LIFE.
If you've made it through this and have any questions about me, the industry, working with artists, anything. Feel free to reach out on my social media!
---
Do you want to be featured in our weekly ID Spotlight segment? Click HERE for the submission form!