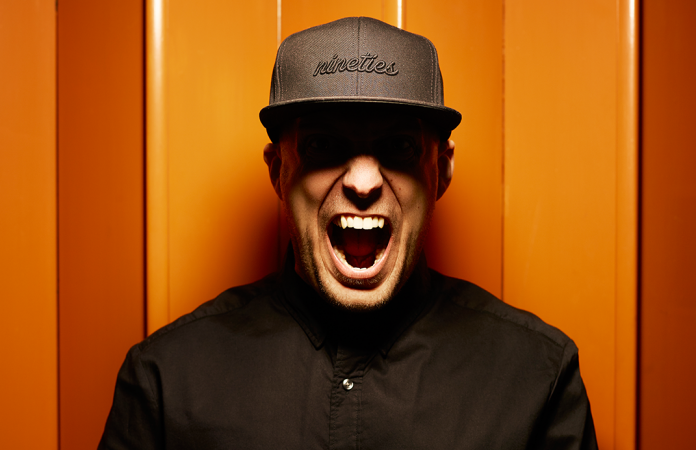 Leeds' GAWP is one of the house music scene's most innovative artists of the moment. Get the scoop on this incredible artist and check out our exclusive guest mix below!
---
The house music scene has been experiencing quite a moment of late, and no one is better evidence of this than UK scene darling GAWP. Maybe you previously knew him as one half of duo The Squatters alongside his now manager Alex Powell, or maybe you've just been captivated by some of his banging originals and mixes – but however you came to know about him, Oliver Portamento is on fire.
GAWP just finished up his first-ever tour of the United States, hitting cities from San Francisco to Detroit to Miami and many, many more with his unique brand of house tunes. He's also the man behind Dirtybird originals "Coolade" and "Prime Society" (featured on the Dirtybird BBQ: Secret Ingredients compilation) and a host of EPs on This Ain't Bristol, including Clownbite, which is filled to the brim with quintessential bangers.
So sit back, relax, and enjoy our exclusive mix from GAWP below, and get to know more about an artist that is going to knock your socks off in the months ahead!
Stream EDMID Guest Mix 117 || GAWP on Mixcloud:
---
You have released tunes on major labels like Dirtybird and This Ain't Bristol. What has it been like working with those juggernauts of the tech house scene?
It's been great as the one thing that those labels really have is true music fans and with that, the people trust the content they put out so when you have put your heart into making the music you know it's in the best hands and also its released in a professional and strategic manner.
Dirtybird recently selected your track, "Coolade," to be a part of its 'Best of the Birdfeed' compilation, alongside tracks from Billy Kenny, Lucati, and more. I've read that you initially weren't too impressed with the tune, but it's gotten an absolutely massive response. What do you think made that track so special for fans, and how do you feel about it a few months removed?
Me being not so impressed from the outset is because the way I produced the track, it was initially set out to just be a tutorial series on Sonicacademy so I have to keep the length of the videos reasonably interesting and short… this limited me to wasting crazy amount of time experimenting in which I guess it shows it really works being formulated and not so unmethodical also simplicity is sometimes the key when making dance music.
The only way I can describe it and I use this a lot… is when you have friends over for dinner (if you have friends over) and you cook a meal for them… when you sit down and eat you can be too critical and it could always do with a little more seasoning or something. But if you go to your friends for a meal it's the best thing you have tasted. My analogy but moral is I think as an artist you strive to improve musically.
You created "Coolade" especially for your class with Sonic Academy. Can you talk to us about that experience, and what it was like to give back to up-and-coming producers in the scene?
This was the first video tutorial series i have done and you know what, I really enjoyed it as I was way out my comfort zone being limited on time to tutor on a track. The whole process was interesting from the outset and the guys at Sonic were great as they were holding my hand when I needed it 😉 So I had to produce a track then they would approve it and I would start the track again with a step by step guide on how to create it.
The hard bit was ensuring it was very similar as most people know who produce sometimes you just can't get the same effect or sounds the same so it was a great challenge and I was pleased with the outcome. The best part of all this was on Sonicacademy.com they have a forum with many members and the positive feedback was unreal. I was kind of blown away as I didn't realise passing on knowledge I have learned over the years from others or studying was so rewarding. Also, I tried to get some of my personality in there too as anyone who knows me I've been a bit of a clown since I was a young girl.
You're a self-taught producer. Do you have any tips or tricks for any artists who don't have a formal education in production and want to progress their skills quickly?
The best tips and tricks I can recommend is to find the artists you inspire musically and try and recreate the technique's and sounds so you have a bit of a guide then develop from that into your own style or start experimenting. Another tip is to find a label whose material you really like this way it will also give you a direction and you could eventually be part of a scene and sound. Not forgetting my fav tip is… I don't actually watch TV so anytime i get that is downtime I watch tutorials or new tech videos on things like Sonic Academy, Youtube, Fader Pro etc… And finally – make music that you love, don't make it for others.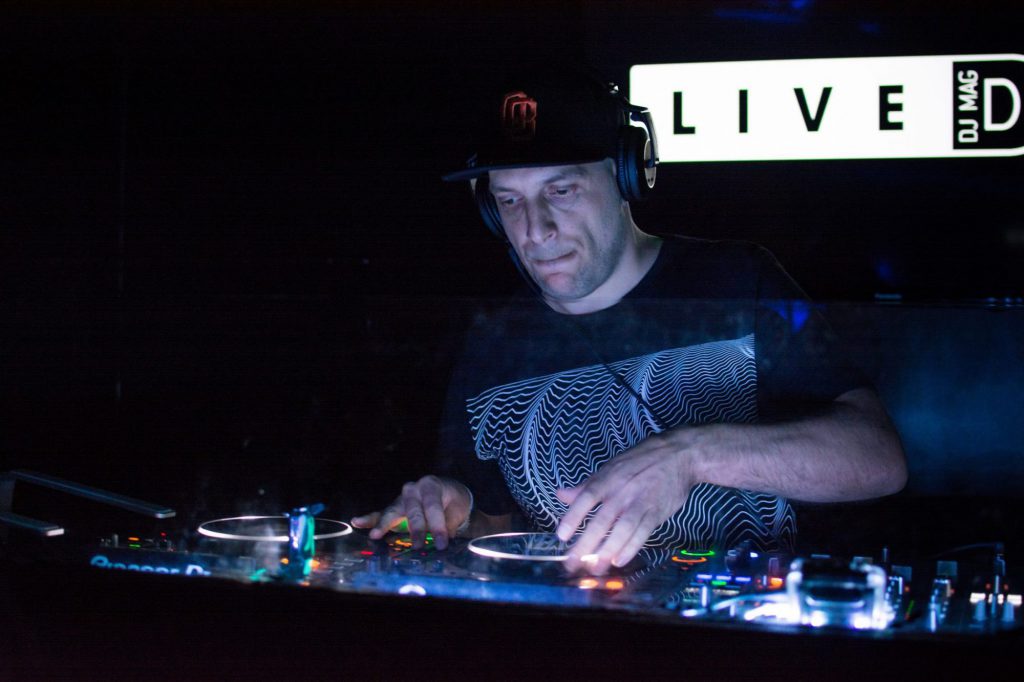 You describe your sound as "alternative house" – what does that mean, exactly? When you produce a track, what are you aiming for, and what sorts of elements do you try to incorporate when you're creating music?
If it's not pure "House" or it's not "Tech House with a twist of lemon" but it's not "Bass House." I mentioned it's Alternative House as it has the 4×4 kicks but this all really depends on what pigeonhole it's put in. Also, it's down to the label or one certain individual's opinion of "Genre." I mean let's face it – I'm sure every electronic music producer in the world who makes left field genre stuff has looked at their material in a category online or in a record shop and said, "Why is it in there?" i guess I'm generalising but I think you get where I'm coming from.
You previously produced music as one part of duo The Squatters. What inspired you to go solo and embark on the GAWP endeavor, and have you drawn any elements from your previous work into the new project?
This is correct and for anyone who is familiar with The Squatters music you will know it was an era of no egos, fun music and many great memories. We were in our early years of learning the industry and ourselves so it wasn't anything to do with us going separate ways, Alex is actually my manager now (and he used to call me the boring sensible one). But in all fairnes,s a fresh start is great for anyone… I'm guessing those who have had multiple marriages will be the ones who strongly agree on this answer.
You recently completed your first-ever North American tour, appropriately titled "Mind the GAWP." What was it like playing in the States for the first time, and how does it compare to playing back home in the UK?
Ah yes, good question… It was very different in musically it was less generic and more artists would take risks. I mean, some events the warm up were playing Trap and Bass house. Can you imagine that in the UK? 😉 But in all fairness, I felt like there was a really good strong scene in the States and the people were really appreciative of everything from hanging out to me playing. I'm not sure if it's because I've been playing the UK all my life but the States really did make an impact. So much so, I'm heading back very soon… problem is what do I call the next tour???
Every great DJ always has a couple of dance floor weapons at their disposal. What are your four essential tunes of the moment that you love to throw into your sets?
One big one that always got a reaction on the Tech floors is Flash 89 – "Generate." Also, one of my own actually went off each time thats called "Blocker". Greeko – "Analogue" on Snatch was a biggie and also a secret weapon from Mindek titled "Energiser."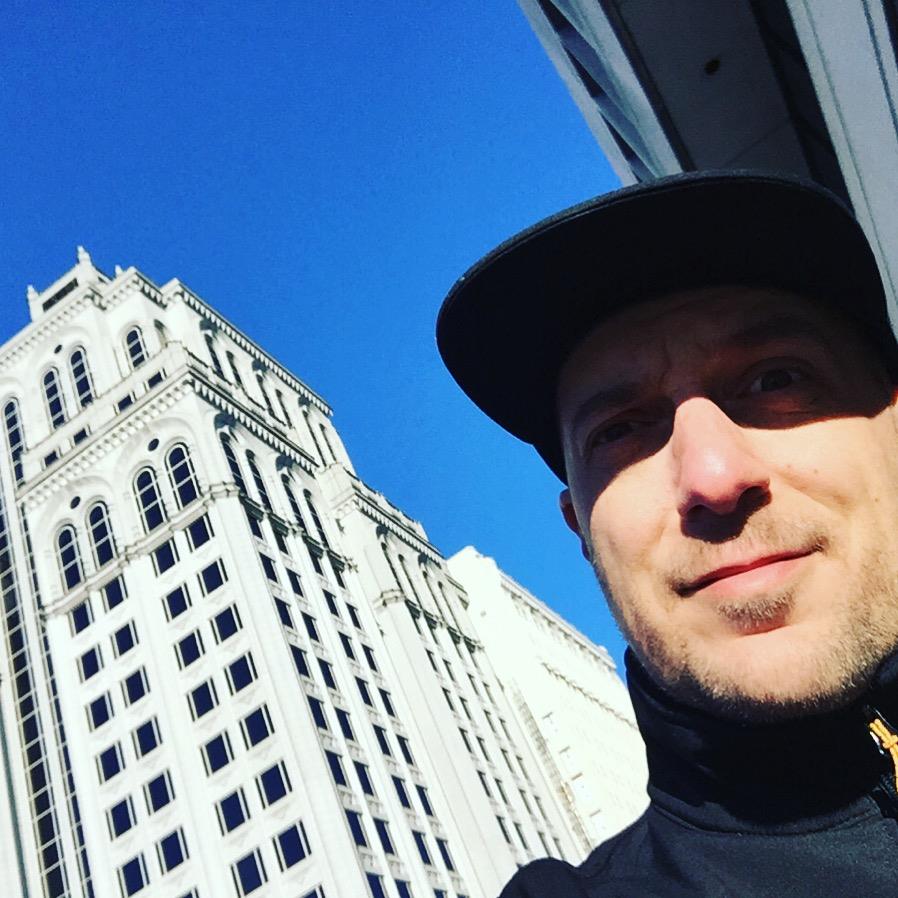 Okay, fun question – you have a chance to go b2b2b2b with three of your favorite artists for a formidable eight-hour-long set. Who do you pick to join you on the decks, and why?
This is possibly the best question I've ever been asked where I'm stumped for a fast answer… it would have to be erm… Astronomar, Bot, and Format:B.
What else can we expect to see from GAWP in the remainder of 2018?
Musically – an EP collab with Tough Love which is unlike most tracks either of us have made. We just went out no rules and came up with "Chicken Grease and Evil Man" which are fun tracks. Also, I've teamed up with Mindek, Hood Rich, Trutopia, Marc Spence and a few more that I'm just finishing. An EP of my own with the label just to be confirmed.
Catch me in the UK at The Beatherder festival, possibly my fav UK festival – if you haven't seen it check it out. It's one of the best unspoilt events. Tour wise – Im heading to States again and it looks like for quite a while! As i mentioned earlier I'm just thinking of a tour name so do post your name suggestions on socials @gawpmusic!
---
Follow GAWP on Social Media:
Facebook | Twitter | Instagram | SoundCloud