Get to know the multi-talented progressive veteran Rodd Sim in this week's Artist Spotlight!
---
Rodd Sim is a name you will want to pay attention to, especially if you're in the Minneapolis scene. He's not only a DJ and producer in the progressive genre, but he's also Auricle Recording's label head, and is bringing notable names with his Spektrum Progressive nights to the city like Matt Lange last month and Quivver on April 20.
Set to play at the Unified Field of Consciousness festival in June, which focuses on mental health and wellness, Rodd Sim is the perfect example of what it means to be a raver. He's played major milestone sets, like when he opened directly in front of Carl Cox as the year turned from 1999 to 2000, but something tells us that the best is yet to come from this Los Angeles native. Listen to his exclusive guest mix below and read on to learn more about this multi-talented artist!
Stream EDMID Guest Mix 111 || Rodd Sim on Mixcloud:
---
You started producing in the trance scene but shifted towards progressive later on. What was the reason for the shift in your sound?
That's a good question and I don't know if I can really pin down a time when it switched. I think it is important not only for the soul but also the person to continue to find themselves.
As an artist, this is no different. I still have a deep love of trance and I really view progressive as the glue of it all. I don't even know if I can call progressive a style, because it encompasses the good of so many things and allows you to blend between them.
I think I would call it a feeling… a feeling of knowing that something magical is happening. That there is a journey and that its time to allow yourself to let go, to just breathe.
At the beginning of June, you're playing at Unified Field of Consciousness in Minnesota, which is a mental health, wellness, music, and arts festival. What sets this event apart from traditional music festivals?
I am super excited about this festival. The Monkey Bunny guys did an absolutely fabulous job planning it. It is more in-depth and well planned out that I have seen. It focuses on more than just the music and which A-Lister you are most excited to see. It is about showing people how to be whole, how to be open, and how its okay to be exactly who you are.
It is an open and inclusive event and the range of performers, people, promoters in the event is staggering. They have taken away the focus on the commercial and returned the focus to exactly what was great about a rave, P.L.U.R. If you don't know what it means then I'll see you in June so you can find out and take that journey with me.
You opened for Carl Cox during his millennium New Year's Eve event and have also played alongside artists such as John Digweed. What are some commonalities between those legendary artists that you have tried to embody as an artist?
Digweed has always been a hero, as well as Quivver. Carl Cox is well nothing short of amazing. I think what stands out most is they stay true to one thing…. never stop pushing the boundaries of your music.
Don't be afraid to try different sounds or ways to mix. Always play true to yourself by playing what you feel in your heart. There is absolutely a difference between an artist and a DJ. Never stop aspiring to be an artist!
Your military career put your music career on hold for a few years. Did your deployment change your relationship with music?
Deployments changed more than my relationship with music. It changed my relationship with life, the world… with people. At the end of the day, music is the one release I have that allows me to let out the good and the bad. the angels or the demons of my soul. It made me closer to music as a friend, a confidant and a healthy release.
I think too many times it is easier for people to remember veterans when they need them and they are easily forgotten when they are no longer needed. You feel lost, lonely and detached. There were easily times that if it wasn't for music that I would've become lost in life.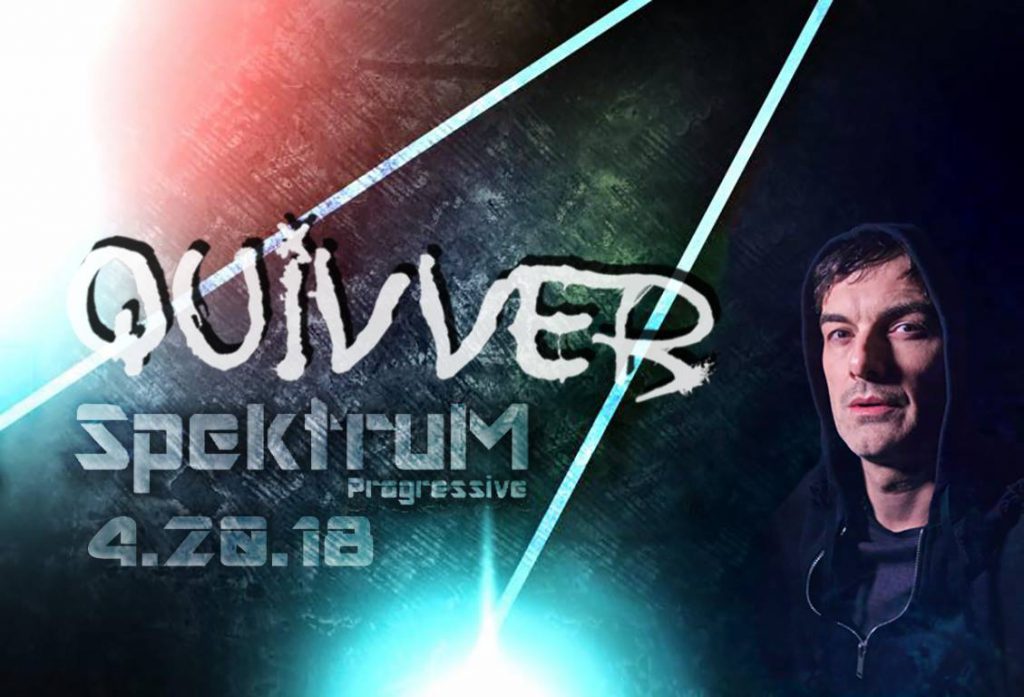 You have also been bringing progressive artists like Matt Lange and have an upcoming show with Quivver during your Spektrum nights in Minneapolis. Do you find throwing events is just as much of a creative outlet for you as producing or DJing?
I think it is a different creative outlet. It's the chance to bring artists you are passionate about and share them with the community. You never know if it is really going to work out the way you up. Ultimately though it isn't about the money.
It's about curating a feeling, expanding the mind and changing viewpoints. The beauty of the underground in our culture is that they will move you in a way that most cant. They have true passion left and bring it every night they come. It's always a treat to every sense you have.
Do you feel there is growth potential in smaller markets in the US electronic music scene? Compared to your hometown of Los Angeles, how do you feel these markets differ?
To be honest, there is growth potential anywhere. Even in a large scene. It really just comes down to the community. There are so many politics everywhere. Greed, ego, fear clouds so many. It's funny to see that in people who consider themselves "Old School".
The scene in Minneapolis is absolutely fabulous. I have found more passion, knowledge, and love here than I have in many other scenes. Guys like DVS1 and the legendary Hush, Steven Centrific and Christian James from Intelliphunk, Mike Gervais and Andy Fitton from System; they have all paved the way and been the foundation, the identity of this scene.
Their simple passion turned this into a well-cultured music community. I mean the local talent alone is amazing enough to carry any party, anywhere… I stake my career on it!!!!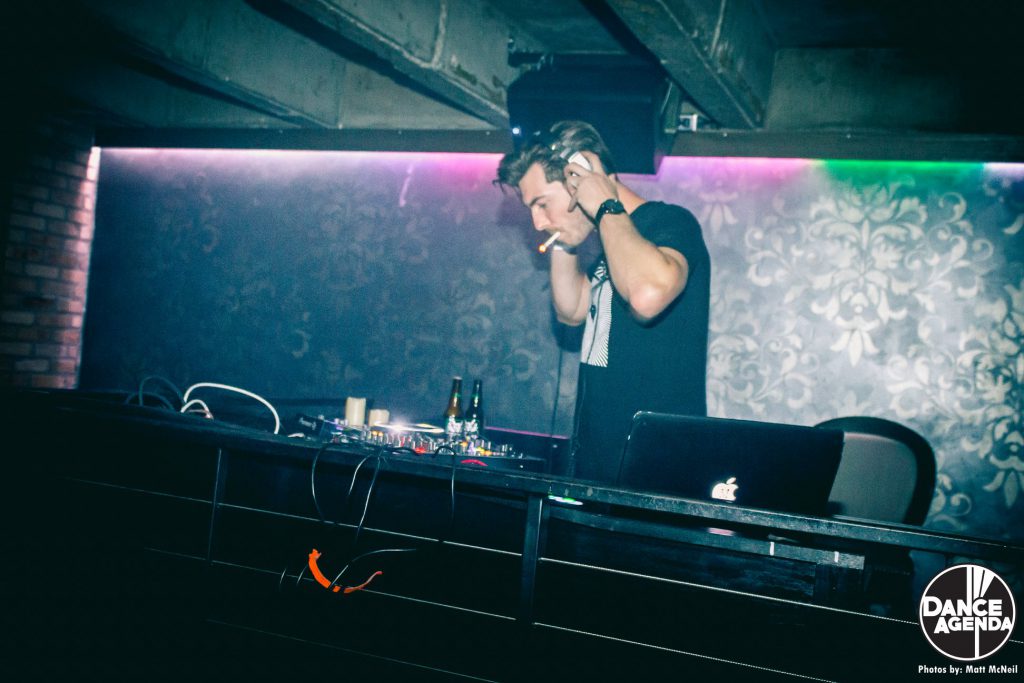 As the label boss of Auricle Records, you've had first-hand experience releasing your own productions. What advice would you give to aspiring producers who have thought about starting their own label?
There are a couple of things over the years I have learned. First, don't be too much of a perfectionist. Trust me I know that is difficult. However, If you put too much pressure on yourself you lose sight of why you are doing it.
Making music, releasing music isn't about making loads of money. Neither is DJing. It should always be about sharing yourself with the world, making someone dance. Don't be afraid of getting good or bad criticism. Everything makes you grow and failure only makes you better.
Second, I think sometimes you need to be honest enough to know when to take a break. Change your focus to something else and work at reconnecting to your label, your DJing to your life. Don't allow this to overcome you and control you. It's just a facet of what makes you that diamond in the rough. Clichés aside (even bad ones) end of the day just GO FOR IT. Only you can make it happen.

In the age of Beatport, SoundCloud, and Spotify, what are the fundamentals of finding new and great tracks to play on your EJR Radio show?
Christ, I think this is the toughest question of the interview. I think the first thing is to know you and your sound. Know the labels, the artists that make you stop for a second. I also don't even look at the Beatport Top 100.
I save a label, an artist the first time I hear something I like from them that way in the "My Beatport" section it is tailored to me. Secondly, I actually go into the genres and listen to random tracks searching for new artists, labels, sounds.
The other things I do is pay attention to the DJs and friends I admire most. Nila from New Zealand is one of those guys. Man, the music he is putting out is phenomenal and because of it I pay attention to his tracklists to trainspot a track here and there (don't tell him).
Lady Shah, your wife, is also a DJ and producer in the Drum n Bass scene. Besides music, what do you enjoy doing in your spare time to spend time together?
Go ahead and judge me, but we play the sh*t out of some WoW [World of Warcraft]. Yeah, I said it… fight me. Gaming is an awesome release regardless of what you play. It's a whole different type of release and a different type of stress, gamers know what I mean.
Other than that I am a big-time hockey fanatic (GO STARS) and there are a good amount of movies that get seen. All in all, there is life outside of the rave and we are not afraid to live it!!
---
Follow Rodd Sim on Social Media:
EJR Radio | Facebook | SoundCloud | Beatport