A special message from Pasquale Rotella has surfaced regarding the upcoming edition of EDC Las Vegas.
---
Happy Valentine's Day Headliners! If you're looking for some news about EDC Las Vegas then you're in luck, as Pasquale Rotella and Insomniac Events have three special Valentine's Day treats in store for those planning to attend EDC Las Vegas 2018!
Special announcements coming from Pasquale have become a meme of their own, as announcements of announcements on top of announcements have flooded the inboxes of the Insomniac Faithful over the past year. This time, though, the three announcements come in the form of a gift to Headliners, the announcement of the theme for this year's edition of EDCLV, and a special edition of Night Owl Radio!
Lucky Headliners were happy to find some Valentine's Day presents from the Insomniac Team in their mailboxes. These gifts contain custom conversation hearts that have some of the artists featured on the lineup as well as logos and phrases headliners will recognize.
For the second gift, Pasquale has officially announced the theme for EDC Las Vegas 2018, Kinetic Love!
Exploring the second pillar of the PLUR mantra, this year's theme brings forth the message of acceptance and appreciation that the rave culture holds in high regard. Expect to see plenty of hearts and thematic elements at the festival this year as
Finally, Pasquale Rotella will be hosting a special edition of Night Owl Radio TODAY at 4pm PT via Facebook or SiriusXM's Electric Area (Channel 52) for a music through music edition in which Pasquale will reveal the lineup for EDC Las Vegas 2018.
Make sure to stay updated with our Night Owl Radio Artist Reveal Live Post for all the latest updated on the artists taking the stage this year!
Planning your trip to EDC Las Vegas this year? Check our posts with details regarding tickets, shuttles, and the first-ever camping experience at the festival!
---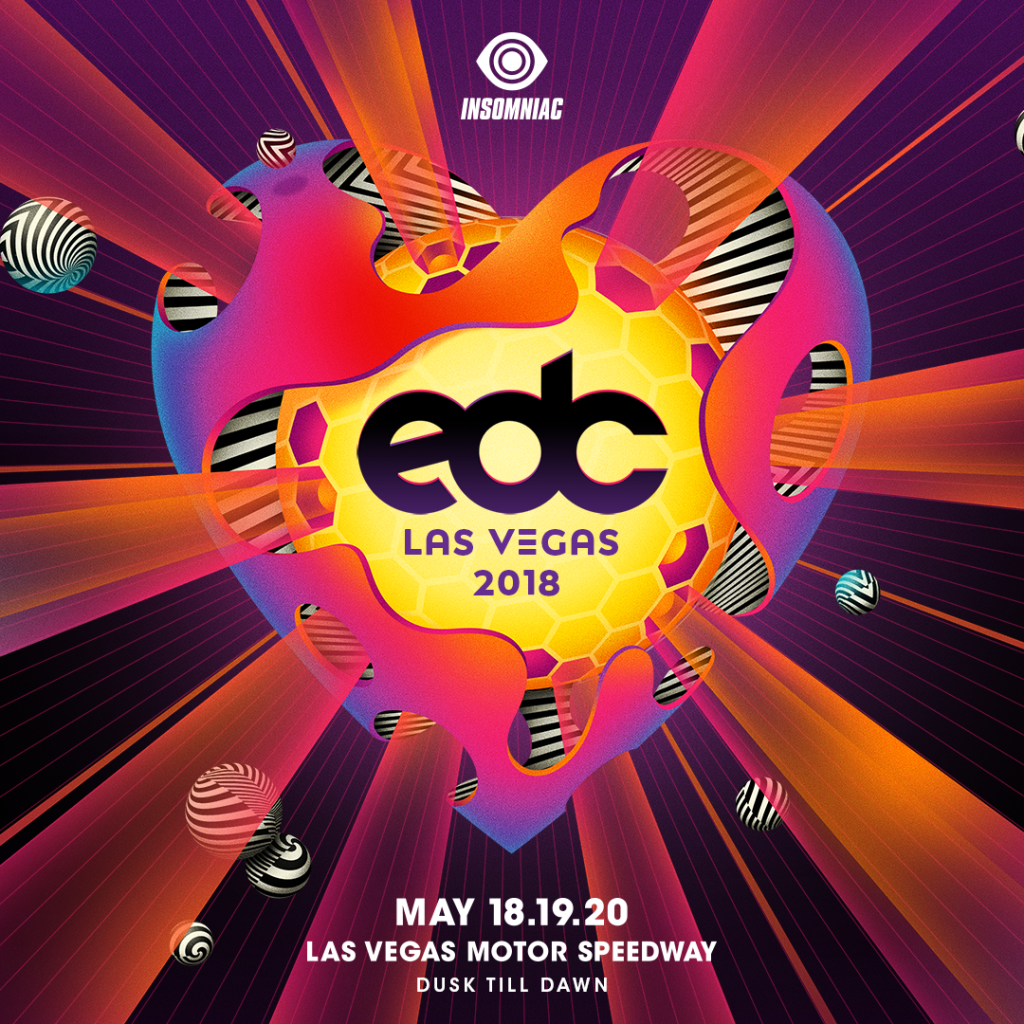 ---
Connect with EDC Las Vegas on Social Media: