Something Wicked launched a large-scale charitable program, raising over $165K for Hurricane Harvey relief.
---
The 6th annual edition of Halloween festival Something Wicked will once again be held at Sam Houston Race Park this coming weekend. The park was one of the few venues spared from the devastating effects of Hurricane Harvey, making this particular disaster something that hit quite close to home.
Get info about Something Wicked 2017 in our event preview!
Something Wicked's new charitable initiative engages with the Salvation Army, Houston Food Bank, and Habitat for Humanity to receive donations for those affected by the storm with support from Disco Donnie Presents. All the artists on the lineup have given to the cause, with considerable donations coming from Above & Beyond, Tiesto, and Marshmello.
This initiative has made possible the following accomplishments:
Facilitated a $95,000 artist donation program for the Houston Food Bank
Matched fan gifts during their ticket checkout up to $25,000
Hosted Jauz & Ghastly on September 16, raising $25,000 for the Salvation Army
Hosted The Houston Strong Benefit Concert with Kayzo and Breathe Carolina on September 29 raising $15,000 in donations for the Houston Food Bank
Gave $5,000 to Habitat for Humanity
The week of the festival they are promoting staff labor donations to Habitat for Humanity all this week
Harvey was a devastating storm, and our hearts and minds go out to the millions affected, including the thousands of our fans in Texas along with their families. Many fans asked if we would continue with the event after the storm, and we realized what this event meant to them. We know these charities excel at swiftly putting relief donations to work in the areas they're needed most and our fans are the heart of the festival. It is in times of need that we discover the full impact of the electronic music fan community.

– Donnie Estopinal, CEO of disco donnie presents
Something Wicked will also be hosting a food drive at their event, so if you're going, be sure to bring something extra!
During the event, Something Wicked will be holding a fan food drive to collect non-perishable items for those in need at the festival gates.
These are strong examples and reminders of what our community represents: artists and fans coming together for those who have suffered immeasurably from these natural disasters.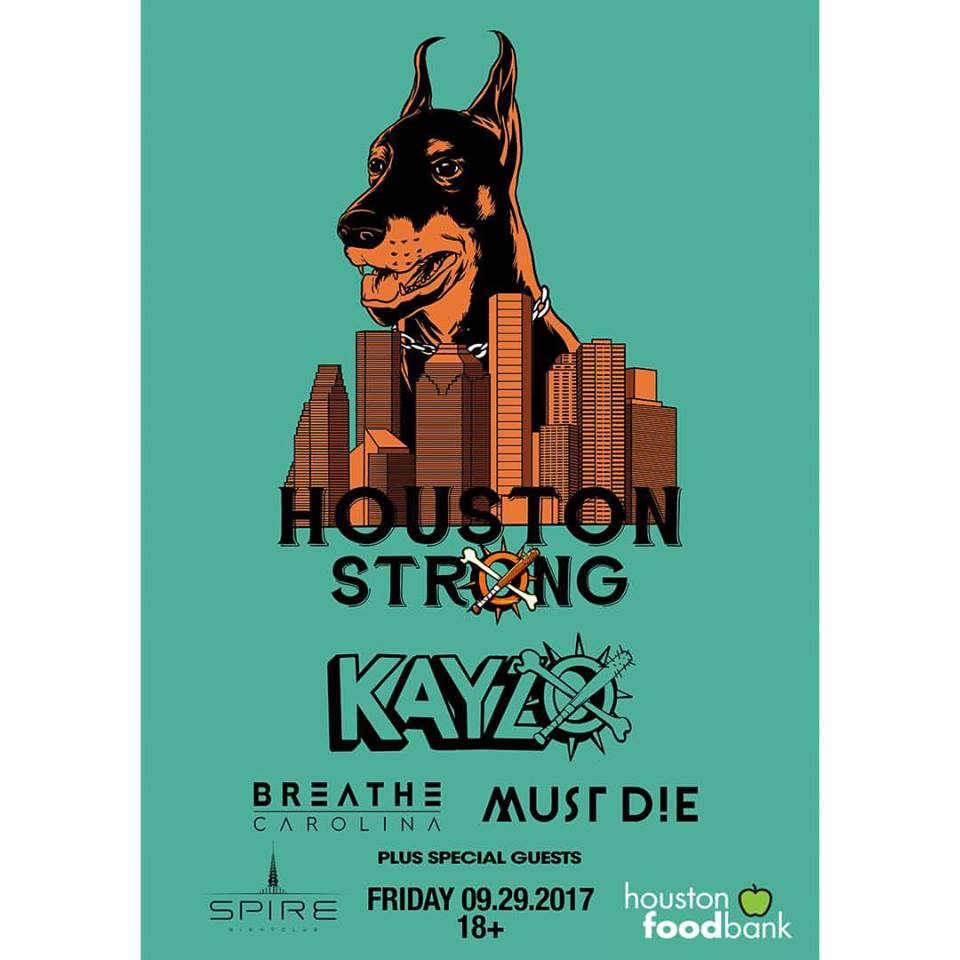 ---
About Disco Donnie Presents:
Disco Donnie Presents is an award-winning and recognized leader in electronic dance music event production, founded by veteran promoter James "Disco" Donnie Estopinal. Since the company's inception in 1994, DDP has generated over 10 million tickets sold and 10,000 live events, arena shows, and outdoor festivals in over 100 markets around the world, including the US, Mexico, Canada and Latin America.
DDP organizes and promotes nearly 1000 club events annually in markets all across the US, ranging from Philadelphia, Houston, Tampa, Dallas and St. Louis to name only a few. Major festivals include Ultimate Musical Experience, Something Wonderful, Sunset Music Festival, Sun City Music Festival and Something Wicked.
---
About Houston Food Bank:
Houston Food Bank is a private non-profit organization founded in 1982 Houston, Texas and is a certified member of Feeding America, the nation's food bank network. The Houston Food Bank is America's largest food bank in distribution to its network of nearly 600 hunger relief charities in 18 southeast Texas counties.
Named top charity in Texas by Charity Navigator for financial performance and accountability, the Food Bank provides 74 million nutritious meals to food pantries, soup kitchens, senior centers and other agencies, feeding 137,000 people each week. The organization plans to grow to provide 100 million nutritious meals annually by 2018.
---
About Habitat for Humanity:
Habitat for Humanity International (HFHI), generally referred to as Habitat for Humanity or simply Habitat, is an international, non-governmental, and nonprofit organization, which was founded in 1976 by Millard and Linda Fuller. The international operational headquarters are located in Americus, Georgia, United States, with the administrative headquarters located in Atlanta.
Habitat relies on volunteer labor in order to construct simple and affordable homes with its partner families, as well as to build community and civil society in the areas in which it works.
---
About the Salvation Army:
The Salvation Army, established in London in 1865, has been supporting those in need without discrimination for more than 135 years in the U.S. More than 25 million Americans receive assistance from The Salvation Army each year through a range of social services: food for the hungry, relief for disaster victims, assistance for the disabled, outreach to the elderly and ill, clothing and shelter to the homeless, and opportunities for underprivileged children.
The Salvation Army has served survivors of every major national disaster since 1900. The Salvation Army does not place an administrative fee on disaster donations. During emergency disasters, 100 percent of designated gifts are used to support specific relief efforts.
---
Follow Something Wicked on Social Media: