Get to know rising star LA+CH in this week's Artist Spotlight!
---
Hailing from Toronto, LA+CH has been setting the scene on fire with his unique sound. A multi-instrumentalist by trade, he writes and produces all his own work. His productions show serious depth, combining catchy beats with lush melodies and unique vocals for a sound that is all his own.
Hot off the release of the first two tracks from his upcoming None EP, LA+CH is making waves with his signature style, and we're loving what we're hearing. The combination of seriously danceable tracks with an indie twist has earned him widespread critical acclaim; his single "You Are My Summer" hit #1 on Hype Machine, and it's only been onward and upward ever since.
Stream EDMID Guest Mix 081 || LA+CH on Mixcloud:
Coming soon!
---
What first drew you to making electronic music, and who are some of your influences as an artist?
I started making electronic music because all the bands I played in growing up broke up or didn't play as much anymore. I think it's so incredible what technology has done for someone like me. I came up as a drummer and piano player. Now I can technically play instruments due to all the great technology. It's pretty sick. To be honest, I don't listen to too much music at all, I just try to keep my head clear.
Earlier this summer you dropped track "Gone" and recently released "Love" off your upcoming EP. As an artist that puts meaning behind the music, what perspective or story do these represent for you?
"Gone" is about someone close to me who was considering some dark things in their life. I won't go into too much detail about it but the song is from the perspective of an old wise man talking about his life. "Love" is kind of similar but it's a Grandma talking about different aspects of life.
Your EP, None, is due up for release on September 22. How have you approached developing this EP compared to other music you've released?
I made each song in order and to me it all blends together. There are a lot of different voices taking on different perspectives so people may find it a bit confusing. if you listen to it in order, each voice is talking to the previous voice… I guess it's kind of schizophrenic hahaha.
Outside of your original releases we've absolutely loved your remixes too. What led to you reworking t.A.T.u.'s track "All The Things She's Said"?
Hahaha I used to love that track (still do). I think I heard it at a party on a Coleman Hell tour one time and then I was like "maybe I can make a more chill/electronic version of it."
You have worked closely with Coleman Hell as a co-writer and producer, as well as playing in the live band. How did that relationship form and will we see more collaborations in the future between the two of you in the future?
Coleman and I have been brothers for a long time, always working together. Expect to hear some more music SOON. We met in our home town, TBAY (Thunder Bay, Ontario), at a Halloween party. He's a music encyclopedia…maybe that's why I don't listen to too much music, cuz he always knows about all this stuff I've never heard of. I think we make a dope team though.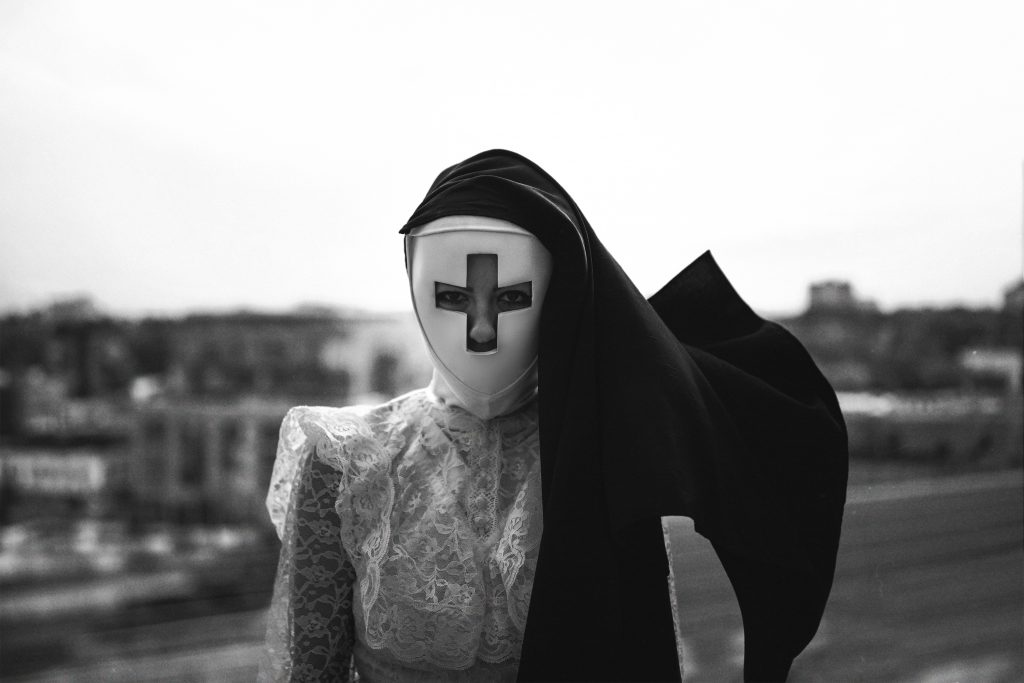 Do you feel that your proficiency with instruments has altered the way you think about producing music?
Yeah, I guess so. I always kind of tell myself not to get too greedy. I'll do a take that's really complicated with a lot of greed. Then I'll do a couple more that are more basic. Sometimes GREED can consume you in music and I guess in life. But I will say it makes it easier to produce quicker when you have an idea you lay it down and just move on to the next idea. if you're struggling to play something you can sometimes forget what you were just going to do (delay, fx, filter, mix, etc).
What has been your biggest struggle as an artist?
I like to hide in the darkness or in the shadows, I don't really like being in the spotlight. I guess that could be my struggle but I prefer being hidden. Big crowds kinda make me nervous. When I play live all my hair is in my face so at least I don't have to look out too much.
Where is a dream venue or event that you'd like to play in the future?
Probably Vegas with Britney and then we can go play blackjack.
If you could only listen to three artists for the rest of your life, who would they be and why?
Sideways Till Death (sideways is the artist collective of which La+ch is a member, along with Coleman Hell, Shan Vincent de Paul, and Michah)
Finally, since you're from Toronto, do you have a favorite Poutine place we should hit up, and what should we order?
Hmm maybe go to HARRY's, they've got good burgers and poutine.
---
Follow LA+CH on Social Media:
Facebook | Twitter | Instagram | SoundCloud