Traveling to Las Vegas for festivals like Electric Daisy Carnival or Life is Beautiful? Get in the know with this advice from a local!
---
Whether you're looking for a weekend getaway or traveling to the city for a festival in the near future, Las Vegas might be calling your name. In a city that was built on gambling, it is actually entertainment that is king in the current era. Due to this shift from mob ruled casinos to an adult's entertainment playground, more and more people flock to Las Vegas every year in their efforts to let off some steam.
This shift is evident as mega-nightclubs that reside inside of them continue to draw crowds of eager partiers, while the city itself has seen the introduction of massive festivals like Life is Beautiful and Electric Daisy Carnival. Bringing droves of new people, many continually overspend on things like accommodations, or find themselves unprepared when they actually arrive in Las Vegas. We reached out to a Las Vegas Local, who wishes to remain anonymous, but wanted to provide some tips for those of you who may be visiting Sin City in the future.
Six Tips About Las Vegas From A Local
---
Learn how to not get screwed on a room!
Las Vegas has 149,351 rooms and each one of those rooms can sell for a different price every night. The price you pay is the room rate plus a mandatory nightly resort fee. Resort fees are a tourist trap that many have been surprised to learn about at the check-in counter. Most people generally look for rooms in Vegas on travel websites by sorting by price from least to most expensive.
Resort fees are a way for hotels to put their hotel before others in search results while still making more money. Here's an example of this happening on Expedia:
As you can see when sorted by price, the 'cheapest' room isn't always the cheapest after you add the resort fee to the nightly fee. This is not limited to only Downtown Las Vegas, resort fees occur on The Strip even more so.
So how do you avoid this? I would recommend using Kayak.com. Kayak has an option to show the true price that includes taxes and resort fees.

The last advice on booking your room is to go directly to the hotel's website. When you find the hotel you want to book, don't book it through these travel sites. There are a plethora of reasons why this is better, like an increased difficulty of cancellation and better rates for those who sign up for the casino's free loyalty programs. Trust me, you don't want to be starting your Las Vegas vacation with a front desk agent having to say, "Sorry, you'll have to contact Expedia if you want to check-in."
---
Get a loyalty card, get free stuff!
Even if you don't gamble, you should still get a loyalty card!
Casinos know you and others are not gambling like in years past. The graph below shows the mix of gaming vs non-gaming revenues over time, and non-gaming is coming in hot. Casinos are shifting their focus on loyalty cards (previously known as players cards) to those who don't gamble by offering them rewards too.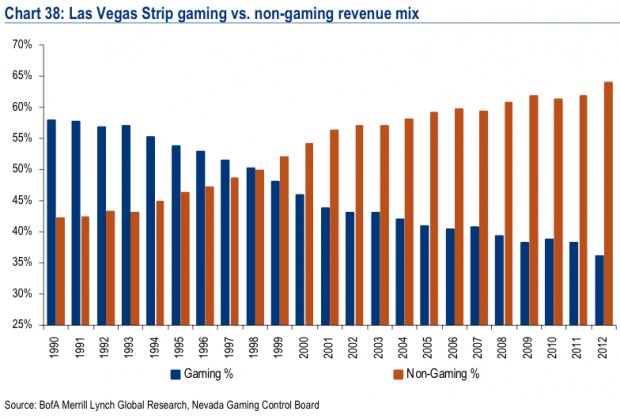 Loyalty cards include Total Rewards, MLife, Identity, Red Card, and more. So which one is the best?
This can depend on what you want to come to Vegas for. My personal favorite has been The Cosmopolitan's Identity Club. After spending $800 on non-gaming activities (this includes your hotel room) you advance to their next tier. At this level you get a FREE room night, 2-for-1 passes to Wicked Spoon (one of the best buffets on The Strip), and a few other great benefits. In comparison, to get to the next tier on MLife you'll have to spend over $1,000 and all you get is front of the line passes to buffets and no discounts. Boo.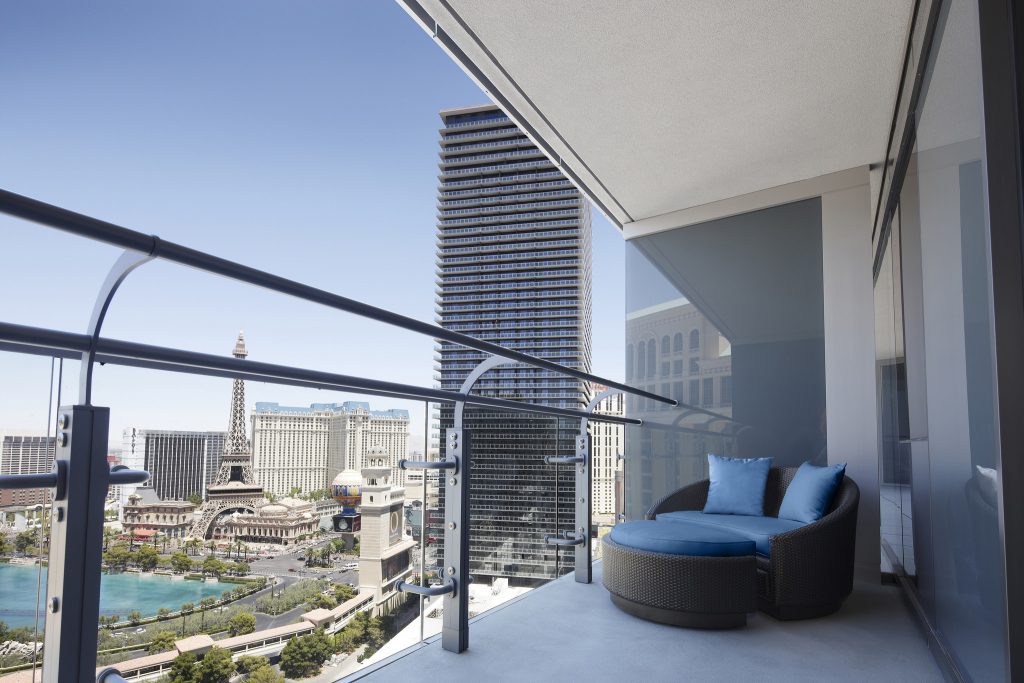 ---
Learn how to tip appropriately.
Did you know 44% of the total workforce in Nevada is supported by tourism? Many of those positions rely on tips as a portion of their income. Tipping is in no way required, but if an employee provides an exceptional service, here's the standard guidelines to show your appreciation:
Housekeeping – $2/day or $10 at end of stay. More if you have a suite!
Bellmen – $1 to $2 per bag
Valet – If it's complimentary valet $2 on drop-off and $2 at pick-up. If you're paying for valet, $0.
Dealers – $5 for every hour of play. Also, ask your dealer how to 'play for tips', they like when you do this!
Cocktail Servers/Bartenders – $1 for beer/wine, $2 for specialty or mixed drinks
Restaurants/Meals – 20% is standard
Shuttle Drivers – $1 – $2 per trip.
Limo Drivers/Group Tours – $20-$50 per trip.
Click here for a comprehensive guide on tipping in Las Vegas.
---
Amazon Prime delivers to hotel rooms, including their quick grocery delivery service.
This is a tip that the casinos don't want you to know about. If you're an Amazon Prime member, you can use the Amazon Prime Now app to have groceries delivered directly to your hotel room in under 2 hours for free. Skip the casino gift shop where Red Bull sells for $7/can. Order it on the Prime Now app where you can get it for $1.30. From fresh produce to electronics, Prime Now has a wide selection for any type of Vegas getaway.
Reddit's /u/cu4tro shows a comparison of what $31 gets in a casino gift shop vs Amazon Prime Now:
Prime Now does have some limitations. The minimum order is $20 and you must meet your driver in the valet area or parking area outside of your hotel. Remember, the resorts here hate this option and don't want them inside. You can shop the app now, just enter the zip code 89119.
Another benefit is the use of Amazon Locker. If you're unfamiliar with Amazon Locker, it's a place where you can have your Amazon deliveries stored securely until you pick them up. Currently, the only Amazon Locker on The Strip is located at The LINQ.
Amazon Locker is perfect for those who plan to travel to Vegas with carry-on only or don't want to travel with corrosive chemicals (like a test kit).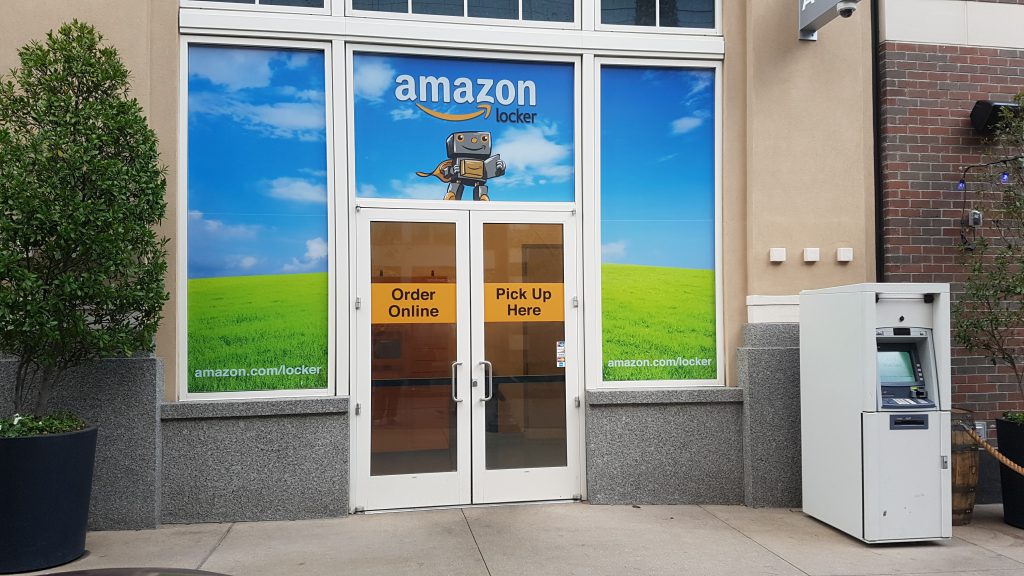 ---
Understand the 'Guest List' for nightclubs before you arrive.
Get your "oontz, oontz" on the right way. Nightlife is a major part of this city and you'll probably want to partake on your adventure here. Nightclubs and dayclubs don't always function in a way that may seem 'fair'. This is an industry that uses the 'management reserves all rights' line more than any other and here's how they can screw you with it.
The guys you see walking The Strip handing out cards or wristbands have one job to do: get you in the door to their club. They'll hype up the artist playing that night and even offer to put you on a 'guest list'. So what is this elusive 'guest list'? It is a list of people to help backfill the club when more people don't buy tickets or tables. That's right, those with tables and tickets will always get priority over those on the guest list. This means guest list lines can be long. Very long. When big name DJ's like Calvin Harris, Martin Garrix, or Tiesto play you should expect to wait over two hours in the guest list line.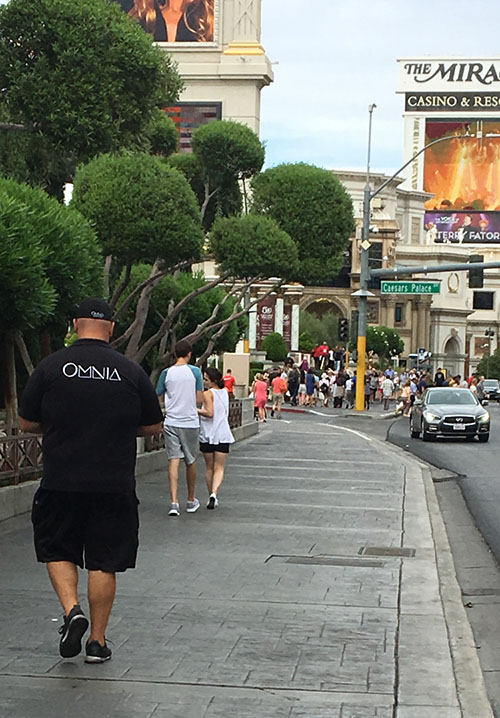 Just because you're on the guest list it does not mean you are guaranteed free entry.
In order to get free entry on the guest list, you have a better shot if you have a 1:1 ratio of males to females and getting there as early as possible. Even then, free entry is based on who's going to write you a ticket and how busy the club is.
Your ticket will have two boxes, one for the number of males and one for the number of females. Under those boxes will be two letters, "R" and "C" which will be marked. "R" stands for reduced entry, "C" stands for complimentary entry. If your ticket gets an "R", expect to pay up. So, how much? Club entry is dynamic, just like hotel rooms. Prices change based on demand and the DJ performing.
This is where buying tickets ahead of time may save you money.
Steve Aoki was playing at Hakkasan in the beginning of May. Pre-sale tickets started at $50 for guys. The night of, tickets skyrocketed to $100 for guys. If you were a male on the guest list, you would get an "R", for reduced entry. That reduced entry was down to $75. You could have saved yourself $25 and 2 hours of precious time in Vegas since pre-sale tickets are guaranteed entry until midnight.
In short, the guest list can possibly save you money or end up costing you a lot more. Although you might not gamble at a table, you gamble with your nightlife experience. If you know you want to see a specific DJ at a club, you are far better off buying tickets to guarantee entry.
---
Las Vegas is constantly changing, so plan for the unexpected.
Just like room rates and club prices, Las Vegas is dynamic. This town changes faster than any other. As this is posted, there could be new legislation or new policies by resorts that make these tips completely useless. That's why when you come to Vegas, it's best to plan for the unexpected. Always have a cushion of funds ready for the unknown.
One of the new changes in Vegas is paid parking and more casinos are coming online with this every month. This unexpected charge could cost those who driving in an additional $15 – $30 per day. Paid parking is not included in your Kayak search results.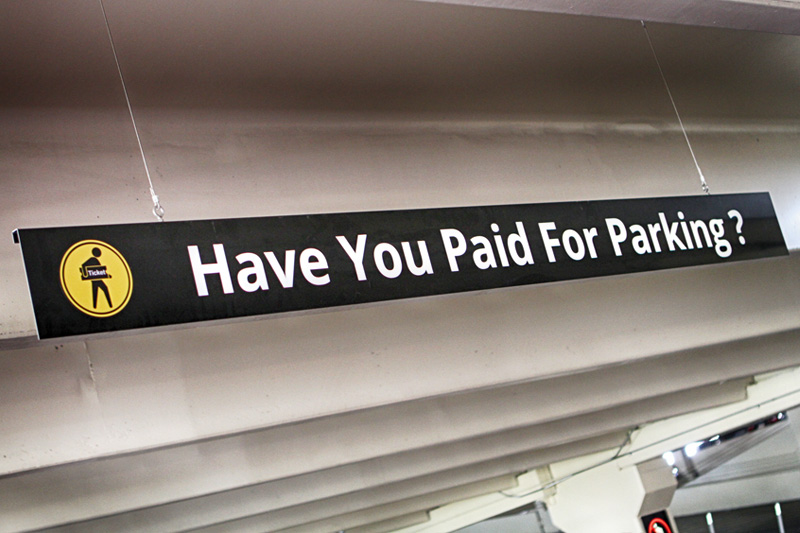 Another unexpected that seems to happen more than not is people losing their IDs.
Out of just about anywhere in the world, Las Vegas is not the place you want to be without a government issued ID. You won't be able to check in to your hotel, gamble, drink, or go out without it. ID checks are extremely strict. A rule of thumb here is to have two forms of ID, drivers license, and passport. If you're an international visitor, you'll need your passport on you for just about everything (casinos will not accept foreign driver's licenses as ID). Having another form of ID will also help you when it's time to fly home.
Taking pictures and photocopies of your license and passport would also be recommended. It won't pass 'legally', but it may be good enough for casino security to give you an age verified wristband.
---
Overall, Las Vegas is a wonderful place where I've made a living and will continue to do so for many years to come. I hope these tips will give you some insight into the 'inner workings' of our town and how you might save some coin while you're here. No matter if you have $100 or $100,000 – there's something for you to do in this town and you'll have a blast doing it…and no matter if it's $100 or $100,000 we'll be taking your money with a smile.
Thank you for coming to our little desert oasis and supporting our economy and helping thousands of jobs, we appreciate it! Now go have some fun!