Heading to Detroit for Movement Music Festival? Check out these things to do when visiting!
---
The city of Detroit has a vibrant history as the birthplace of Motown Records and for its strong ties to the auto industry. Other than being a techno mecca, Detroit has many other attractions that make this city one of a kind. For those of you flying in earlier or staying later for Movement Music Festival 2017, here are a few fun things to do while you're in Detroit.
Not sure if you're going to Movement Music Festival 2017? Take a look at the full lineup HERE and we'll let you be the judge.
3-Day GA Weekend Passes, 3-Day VIP Weekend Passes, and Single Day Passes are still available HERE!
---
Get Your Groove On At The Motown Museum
Plan Your Visit: Website
Address: 2648 West Grand Boulevard, Detroit, MI 48208
Hours: Tuesday – Saturday 10 a.m. – 6 p.m. (Please Note: The last tour starts a 5 p.m. and the museum is closed on Memorial Day)
Admission: $15
Rated #3 of Things To Do in Detroit on TripAdvisor, The Motown Museum is a must-see attraction when visiting Detroit. Smokey Robinson, The Jackson's, Diana Ross, the Temptations, and many more came through these very doors. The cost of admission also includes a guided tour, so you won't have to navigate the museum on your own. Also keep in mind that tours are first come, first served and often sell out. Tickets can be purchased up to 21 days in advance HERE.

---
Wander Around The Anna Scripps Whitcomb Conservatory
Plan Your Visit: Website
Address: 900 Inselruhe Ave, Detroit, MI 48207
Hours: Wednesday – Sunday 10 a.m. – 5 p.m.
Admission: Free
Explore the oldest continually-running conservatory in the United States and enjoy the beautiful plant life preserved within. The Anna Scripps Whitcomb Conservatory is divided into five distinct sections: Palm House, the Tropical House, the Cactus House, a sunken Fernery, and the Show House. Also located in the Belle Isle Park is the Dossin Great Lakes Museum, Belle Isle Aquarium, and more!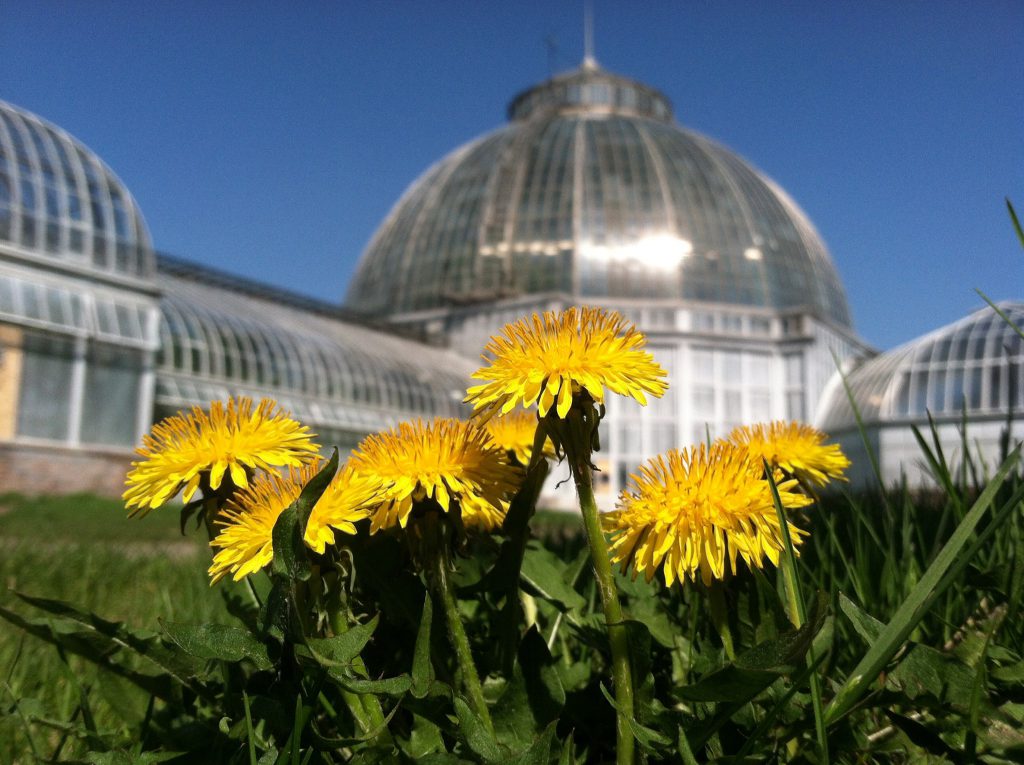 ---
Learn About Detroit At The Detroit Historical Museum
Plan Your Visit: Website
Address: 5401 Woodward Ave., Detroit, MI 48202
Hours: Tuesday – Friday 9:30 a.m. – 4 p.m. | Saturday & Sunday 10 a.m. – 5 p.m. | The Museum is closed on Mondays
Admission: Free
The city of Detroit has an exciting history that includes the underground railroad, French fur trappers, Civil War forts, rum running, and more. The Detroit Historical Museum will help you better understand the people, places, and events that helped shape this city. In addition, admission to the museum is completely free, so you have nothing to lose and everything to gain.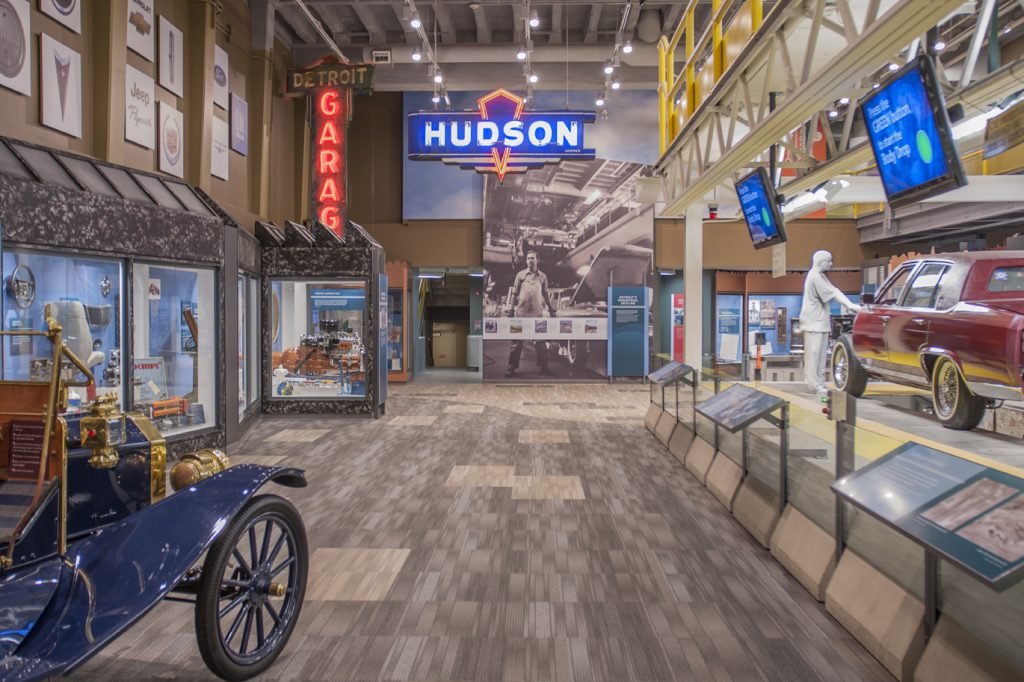 ---
Kick Back & Relax At Campus Martius Park
Plan Your Visit: Website
Address: 800 Woodward Ave, corner of Michigan Avenue, Detroit, MI 48226
Hours: Monday – Sunday 6 a.m. – 10 p.m.
Admission: Free
Located in the heart of Detroit is the beautiful Campus Martius Park that is home to a large adult sandbox and a plethora of seating. Often times there's live music or other fun events taking place in this gathering area. In addition, there is a plethora of restaurants in and around the park, so grab a snack and kick back.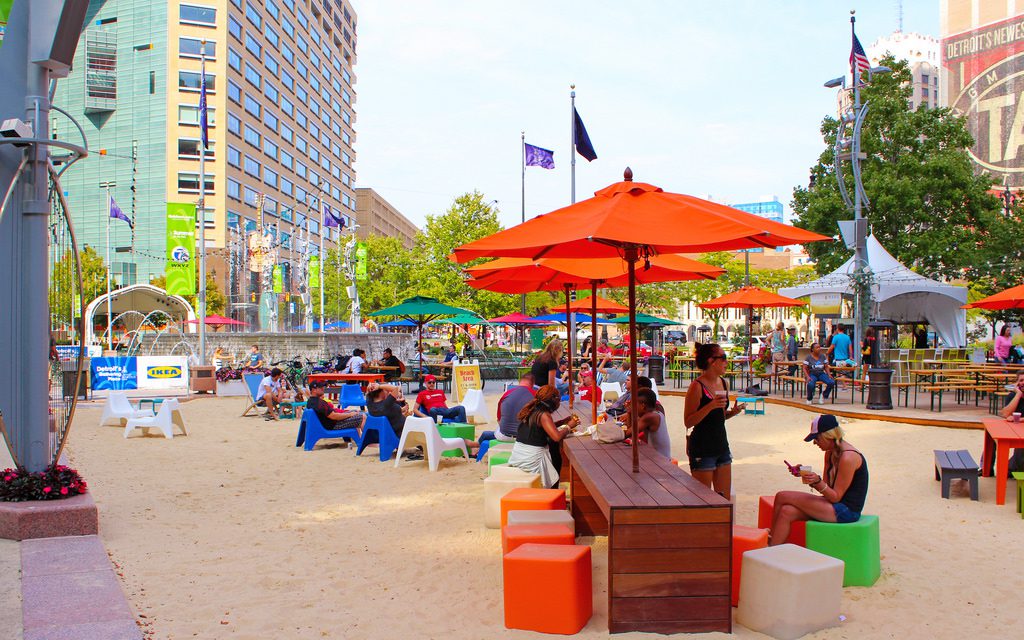 ---
Visit The Ford Piquette Avenue Plant
Plan Your Visit: Website
Address: 461 Piquette St, Detroit, MI 48202
Hours: Friday – Saturday 10:00 am – 4:00 pm
Admission: $12
Experience the Original Model T Factory, The Ford Piquette Avenue Plant, that is almost unchanged since Henry Ford's day. It is a three-story New England-style mill building where each floor is divided into sections by the original metal fire doors. You can see Henry Ford's competition, his early successes, and false starts all in one place.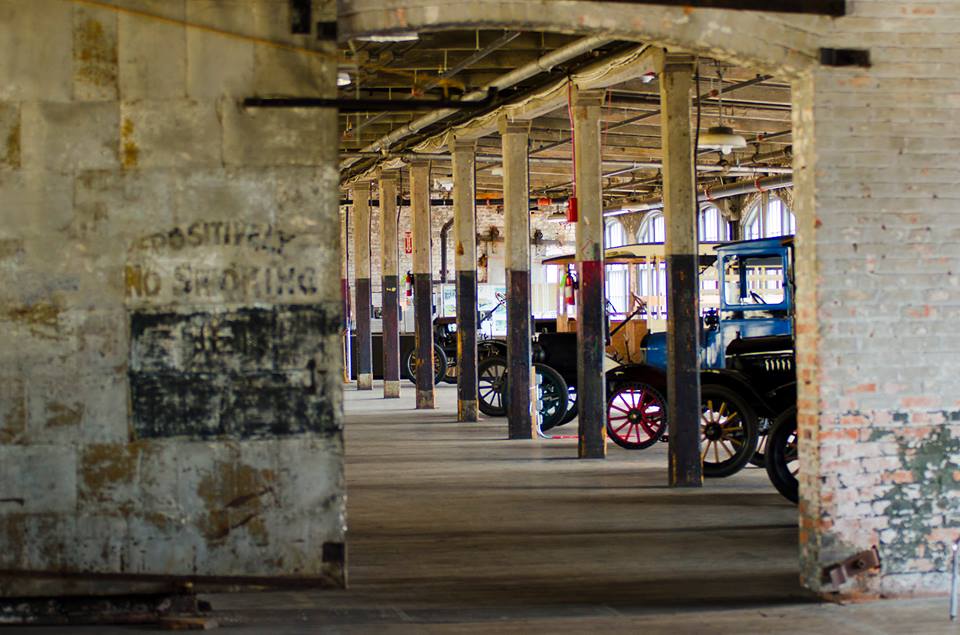 ---
About Movement Music Festival
The Movement Electronic Music Festival takes place every Memorial Day weekend inside Hart Plaza – Detroit's legendary riverfront destination. The festival features: More than 120 of electronic music's most illustrious artists performing in the birthplace of Techno; six outdoor stages; engaging art displays curated by top talent; a posh VIP setting located behind the Main Stage; an interactive technology center featuring the industry's top electronic music instrument makers; and stellar additional programming each night after the festival closes, with dozens of official afterparties at several of the city's hottest clubs and event spaces. Over 30,000 people a day from around the globe attended the 2016 festival.
About Paxahau Events
Paxahau, now in its twelfth year as producer of the Movement Electronic Music Festival in Detroit, first established itself two decades ago as an online resource to promote electronic music in Detroit. Paxahau is a name synonymous with excellence and has an industry reputation that is unparalleled. Paxahau is recognized across the world by artists and industry executives as a premier production and promotions organization rooted firmly in the birthplace of Techno.
---
Follow Movement Music Festival on Social Media
Website | Facebook | Twitter | Instagram | Snapchat: @movementdetroit
Featured Photo Credit: Downtown Detroit Partnership