This month, EDM Identity will be highlighting four artists from video game music label, GameChops! The final DJ we're highlighting is dj-Jo!
---
Florida native, Joe Feliciano burst onto the music scene in 2009. Under the name dj-Jo, Feliciano creates hard-hitting, melody driven arrangements of popular anime and video game franchises such as Attack on Titan, Tokyo Ghoul, the Legend of Zelda & Undertale. Additionally, he has made his mark on the YouTube community via his unique live setup, which he uses to showcase both his musicianship and his distinct music taste. He has the ability to effortless blend aspects of heavy electronic music into a variety of anime, VGM and EDM soundtracks, which keeps his fans coming back for more. From this synthesis of music and gaming emerged dj-Jo's unique style of remixing nostalgic tracks with dubstep and melodic sounds.  As a performer dj-Jo consistently strives to bring something different to the table with his love and experience for music which is evident at every event he plays.
Check out dj-Jo – Propeller Anime 10th Anniversary Mirai Mix via SoundCloud:
---
What was your inspiration in becoming a DJ?
What really got me into wanting to perform live was when I saw Porter Robinson for the first time. I was in New York when I saw him debut his Worlds show and it really moved me to do something similar! At that point, my perspective changed and I wanted to challenge myself as a performer to be more than a "regular" DJ.
What inspired you to focus on Video Game Music?
I started to focus on Video Game music when I got exposed to Zeldastep, from producers like Ephixa and ZMiX. I fell in love with the feeling of nostalgia experienced through rearrangement and found myself inspired to make something like they did. Then I decided to remix songs from Skyward Sword since it was the freshest Zelda game in my mind at the time. I received a lot of good feedback from people who happened to stumble upon my work so I decided to keep at it. It's very fulfilling and addicting to rearrange music because of the musical freedom it has. Some people may say originals are better for having that freedom, but for me, it's easier to start with an idea rather than make something from scratch. It's also an amazing feeling to make things people like and the continued support encouraged me to not only improve but to also focus on this genre.
Having a specific "sound" is important in the EDM world. How would you describe your sound?
I always find it hard to answer this one, but I will try my best! Haha. I would describe my sound as…. Straight to the point production, with as much musical expression as possible but always melodic. Whereas the climax in a song I try to go as big as possible!
If you could play a b2b set with any artist, who would it be and why?
Definitely, Porter Robinson because he is someone I look up and his impact has changed my music. I also think we share a lot of similar interests so if I were to share the stage with him, it would be a dream come true!
Do you have a favorite event that you've been able to play?
By far I would have to say MAGfest. I had always wanted to play at MAGfest and on January 6th 2017 I had the opportunity to share the stage with so many amazing artist and friends there! I always looked up to the Gamechops fam and was excited to finally meet most of them. They always knew how to have a good time and made sure it was as lit as possible! It was the most fun I've had in a long while. Growing up to be a part of the Gamechops family and getting to play my biggest show I've ever played is definitely a life achievement and privilege.
What about the Electronic Music/Video Game Music Scene specifically speaks to you?
The fact that everyone is vibing off the nostalgia factor and dancing their ass off at the same time. That way, people can connect with each other not only because of good music but also because of good video games and the experiences caused by them!
If you could pick 3 artists to listen to for the rest of your life, who would they be and why?
Obviously, Porter Robinson due to my personal connection with his music. Fox Stevenson because he keeps the party going and Mariana's Trench to keep my angst intact (laughs).
Which artist was your introduction to Electronic Music?
The artist that really introduced me to Electronic music was Paragonx9… Actually, you could say that the Newgrounds audio portal community, in general, was where I found out about electronic music. Musicians such as xKore, dj-Nate, BUOY, and mr-.jazzman really influenced my music style in my early years of producing music.
What is your favorite event that you have attended?
MAGfest hands down! Being able to jam with a bunch of random people and then to be able to perform on a stage with friends and family really was an experience which I'll never forget!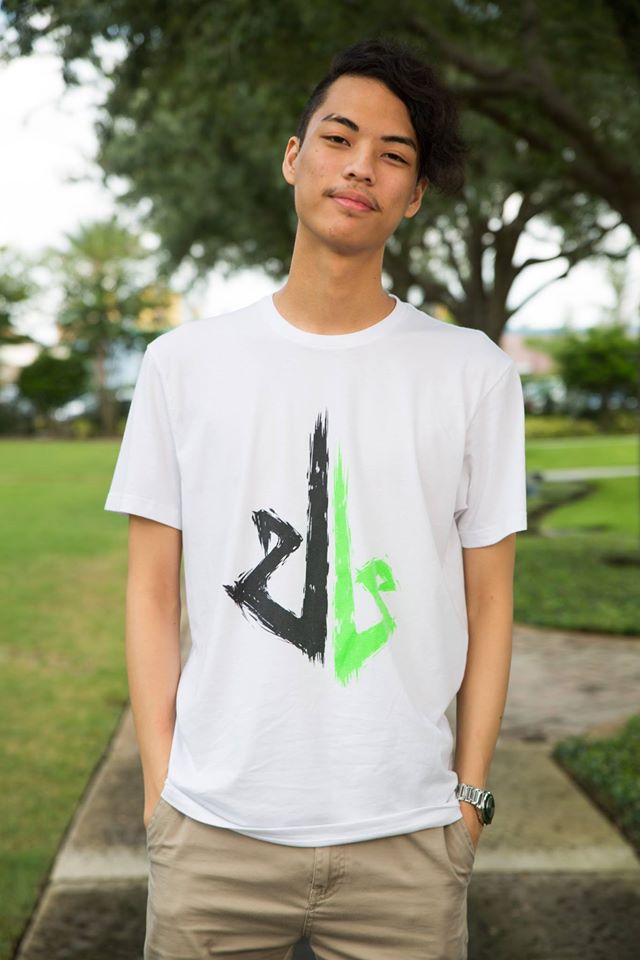 What's in store for your fans for the rest of 2017? Any surprises or new releases coming up?
This year I plan to do a lot more themed remix EPs like my Katamari and Attack on Titan projects. I also plan on releasing some original music under my alias "Zenpaku". So keep a lookout on GameChops and my YouTube channel for them!
What is your favorite ice cream?
Vanilla, but if it's available, Green Tea all the way!
Anything else you'd like us to highlight?
Apart from my video game work, I do anime remixes as well! As I grew up through high school, my cousin and friends introduced me to some of the mainstream animes and I was totally hooked! From then, a shift from mainly Zelda remixes to Anime OSTs began. Today, my YouTube channel is mainly an anime-focused channel but I throw in a video game remix out there from time to time!
---
Connect with dj-Jo on Social Media:
Website | Facebook | Twitter | Instagram | SoundCloud | YouTube
Connect with GameChops on Social Media:
Website | Facebook | Twitter | Instagram | SoundCloud | YouTube