Insomniac's Annual Valentine's Day themed event, Crush, returned to San Francisco to spread the love on Saturday, February 11th! It was a night filled with love for one another and the massive beats that created the soundtrack.
---
Being over 90% sold out, Crush SF was off to a solid start from the get go. Arriving a little after 7:30pm I experienced practically no lines and was able to get in just in time to catch part of Team EZY's set. All in all, it was a quality warm-up for the night, but I was more interested in Andrew Luce who is responsible for "Up To You" with graves.
Originally from the Bay Area (now residing in Los Angeles), Andrew Luce is one young gun that you need to watch out for. He started producing at the age of 13 and since then has grown to produce and remix tracks that have racked up millions of plays organically. With that being said his set did not disappoint and definitely made any Bay Area native proud with its smooth transitions.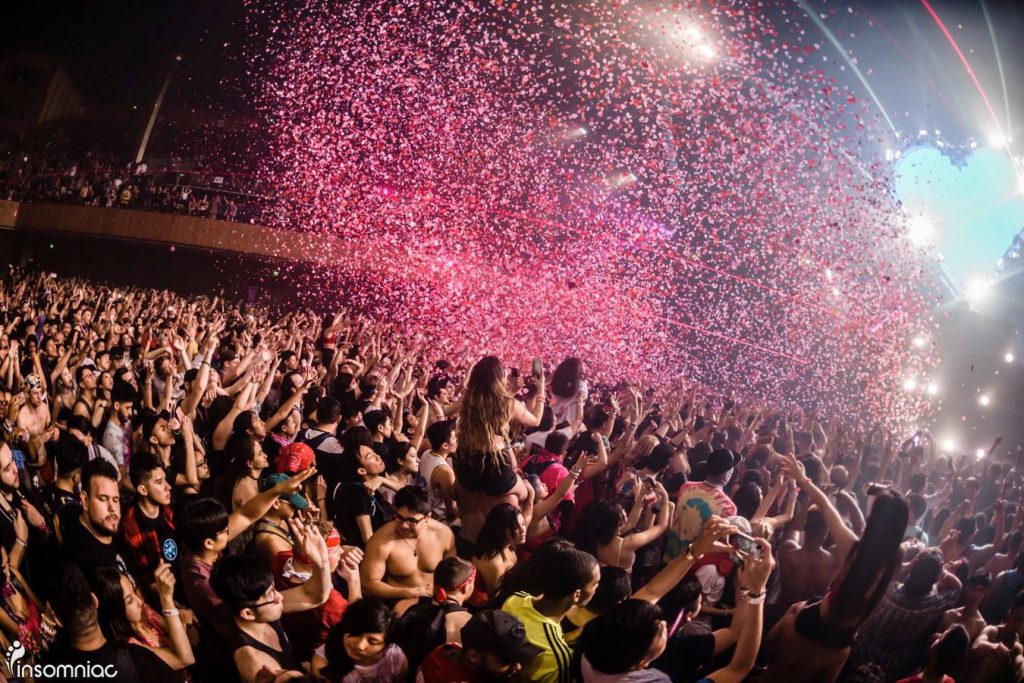 Next up was Afrojack, who is an artist that brings me nostalgia of my early years in the EDM scene when he was king of dirty dutch alongside Chuckie.
For those of you not familiar with dirty dutch it is characterized by squeaky high-pitched synths, listen to Silvio Ecomo & Chuckie – "Moombah" (Afrojack Remix) to get an idea for the genre. To be honest Afrojack's set was sort of a throwback, but also a set that made the crowd really dance their heart out. Now I'm not the biggest fan of his music, but I have to give it to him that he's been able to stay relevant year after year. Notable tracks he played included "Ten Feet Tall" and of course big room classic "Turn Up The Speakers" with Martin Garrix.
Bringing those trap vibes was OWSLA's Wiwek, whose music is a bit spastic due to its fast nature. But don't get me wrong this a good thing and their set was solid. Following Wiwek was the talented Canadian producer Shaun Frank, who has garnered the attention of the masses for his upbeat house music. During his set he also brought out Ashe as a special guest to perform " Let You Get Away" live, which was amazing.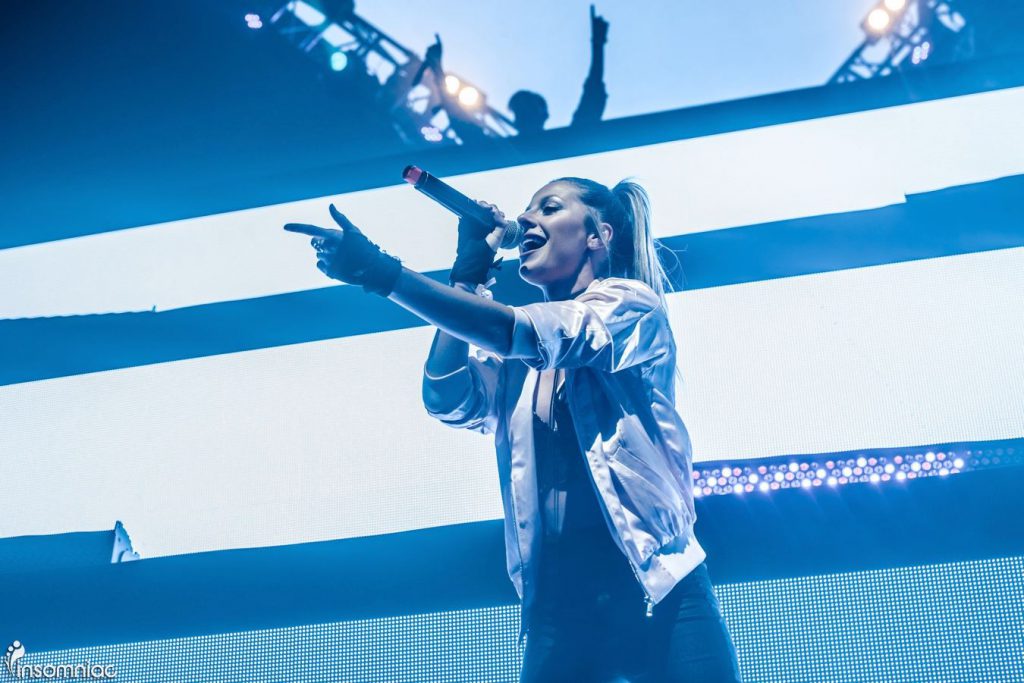 Closing out Crush SF 2017 was Denver-based producer and fan favorite Illenium, who's tracks incite the love felt by one another that night.
Especially when he played his then unreleased track with Gryffin titled "Feel Good" featuring Daya, which gave everyone the feels. Not to mention he closed with "Shelter" which was the perfect track to end the night. Overall Crush SF 2017 was yet another solid event from Insomniac Events that reaffirmed their dominance within San Francisco's EDM community. When considering production scale, organization, and event experience, there is no competition.
---
Connect with Crush SF on Social Media
Website | Facebook | Twitter | Instagram | YouTube
Featured Photo Credit: Insomniac Events