On February 18, Da Tweekaz graced the Harbour Event Centre in Vancouver, Canada and dropped an intense set. After seeing Da Tweekaz for the fifth time, I decided I had to make every effort to see them play by flying from California to Vancouver. While I am not one to frequent clubs, I was impressed by Da Tweekaz' ability to bring back the memories I had when I saw them at Defqon.1.
Someone like myself who only enjoys hard dance music found the first three and a half hours of the event somewhat torturous. Given the headline talent, it was surprising that the opening acts played genres other than what I'd expect.
Let me ask the fans of other genres here a serious question: Would it feel strange to have openers play hardcore and dubstep instead of techno or progressive house with trance DJ Orjan Nilsen as the main act? It definitely felt that the choice of openers was a strange choice for Da Tweekaz; it sounded as though that the local talent did not adjust their style to fit the hardstyle atmosphere fans would come to expect.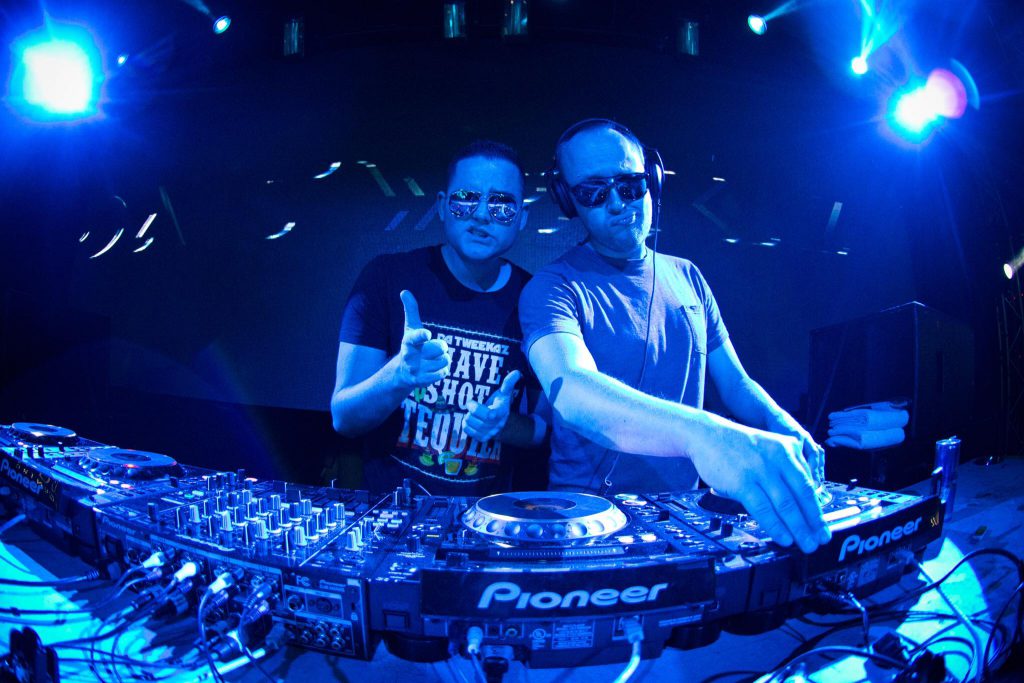 Unfortunately, I had become frustrated throughout the night by the opener's music; neither great bar service or proper atmosphere could provide the stimulation to recover my mood. I understand that you need variety at clubs since there's a vast difference in musical taste because of the different types of club goers, but hardstyle fans looking to experience a night full of hard dance music were ultimately disappointed in the moments leading up to the amazing Da Tweekaz performance. When Da Tweekaz finally took the stage at Harbour Events Center, I was in pure bliss for an hour and thirty minutes as it reminded me of my past experience seeing them at Defqon.1. Da Tweekaz brought out intense tracks like the Team Blue Remix of Eiffel 65's "Blue", their 2015 hit "Wodka," their remix of DJ Paul Elstak's "Luv U More," and an original unreleased track too.
Dedicated fans of hard dance music went wild the entire time the duo played. Casual club attendees who only came for the alcohol began slowly filing out of the venue as hardstyle can be an intimidating genre for those inexperienced with the sound.
My favorite reaction, however, were the people who looked as if they had tasted the liquid of the Holy Grail for the first time; those willing to give hard dance music a shot were filled with such joy on their face. After the show, the newly converted Da Tweekaz fans sought out the veteran fans to learn more about the genre and get info on more shows; it was a beautiful sight to see.
At the end of the night, the three and a half hour wait for Da Tweekaz was worth it, even for myself who was crazy enough to travel from another country just to see one set. They brought the energy they're known for that Vancouver seemed to warm up to. My favorite part of the night was starting a Hakken circle with hard dance fans while others unfamiliar to the hardstyle watched in confusion. Ultimately, these types of shows need to improve on their choice of openers when hosting a headlining hardstyle act otherwise, I will be unlikely to frequent the club before someone like Da Tweekaz takes the stage in the future.
---
Connect with Da Tweekaz on Social Media:
Website | Facebook | Twitter | SoundCloud | YouTube