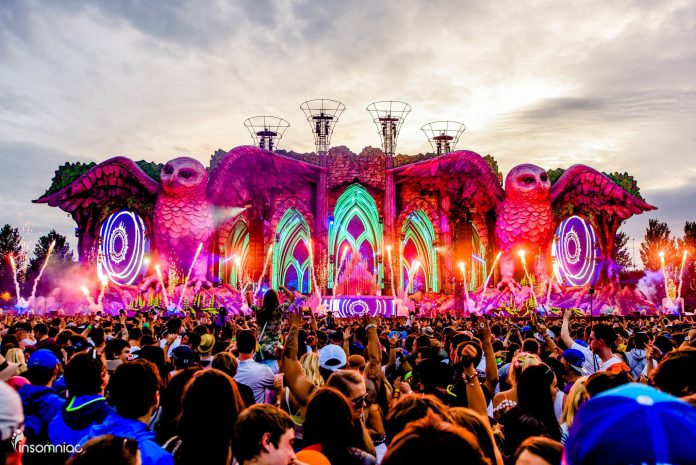 EDC UK 2017 has been officially canceled, refunds offered to those who already purchased tickets!
---
Today, Insomniac Events announced that the United Kingdom's edition of the infamous Electric Daisy Carnival has been canceled. This comes as a bit of a surprise, although the writing has been on the wall since it's inception that the festival just wasn't taking hold in the market. Launching in 2013, EDC UK found itself battling a market that was represented by a much more mature and diverse electronic music scene and just never seemed to catch on. Beginning as a one-day festival, it expanded to two in 2014, only to then have the second day canceled due to "logistical issues" that year. Returning in 2015 and 2016, the lineups offered plenty to love in the realms of house and bass. The 2016 edition even included one of the first Dreamstate stages at an event, but clearly, the problems with the festival remained.
The EDC UK Twitter and Facebook accounts had been eerily quiet over the past month or so, with no new information or lineups getting released and definitely limited activity too. Perhaps the writing was on the wall and ticket sales just weren't quite generating enough for this festival to be pulled off in proper fashion. When you're stacking up against destinations like Ibiza and festivals like Glastonbury or Tomorrowland, it's definitely difficult to hold your own. While we may never know the true reason this edition of the Electric Daisy Carnival has been put on indefinite hiatus, we can only hope for its return in the future!
Through the EDC UK Website, Insomniac released this official statement: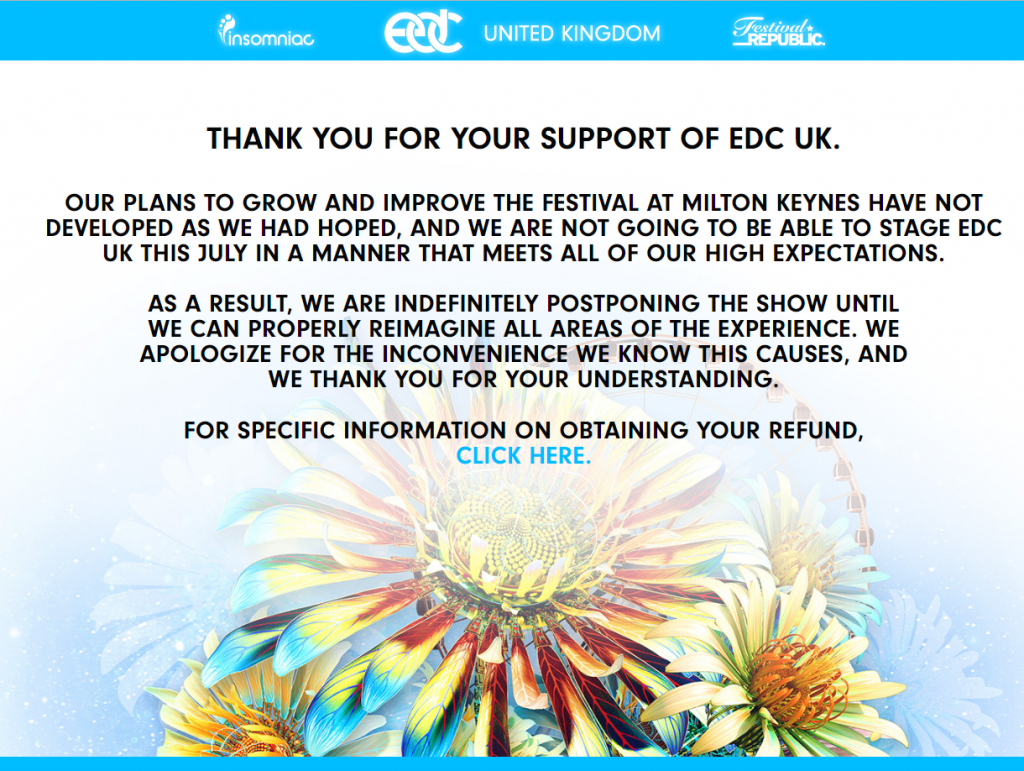 Click HERE for information on how to receive a refund!
---
Connect with Insomniac on Social Media:
Website | Facebook | Twitter | Instagram | SoundCloud | YouTube
Featured Photo Credit: Insomniac Events