New York City-based DJ, Adam Scott, has always had a love for music. Since 2002, he has done many great things in the music world, from playing guitar in one band, playing drums in another, to becoming a highly recognized electronic musician in the scene today. His start with electronic music was a unique one, in which he eagerly captured an opportunity that played very well in his favor due to his talents. While working at Griffin nightclub in New York, Adam decided that he wanted to learn how to spin. It just so happened that one of his promoter friends had a DJ quit on him last minute. Adam seized the opportunity when his friend let him know the circumstances.
Since then, Adam has continuously been successful and has played at some huge places like Marquee New York, Echostage, Create Los Angeles, TomorrowWorld, Space Miami, and more. He is specifically requested by many big names in the industry like Paul Van Dyk, Danny Avila, and others. Most recently, he played stunning sets at EDC Orlando and Dreamstate SoCal, setting the stage to make 2017 the biggest year for him yet.
Catch Adam Scott opening for Dash Berlin at Create Nightclub in Los Angeles on NYE! Click HERE for more info about the show!
Stream EDMID Guest Mix 045 || Adam Scott on Mixcloud:
---
What was your inspiration in becoming a DJ?
I've been into electronic music for as long as I can remember. The first big DJ I saw who made me go "who is that???" was Paul Van Dyk while on Spring break in Cancun, in 2002. While going to many clubs since the late 90's, the first time I ever thought about becoming a DJ, was really when Swedish House Mafia first started to blow up. Their rock star style and flair really made me think "that looks like fun!" Being a musician since the age of 7 (I play guitar, bass, drums, piano), it actually felt very natural when I started spinning.
Having a specific "sound" is important in the EDM world. What would you describe your sound as?
Obviously. trance is my first and main love, but I also love to play house, and other genres too. When I sit down and come up with ideas for new songs, there's honestly no specific style that I would nail myself down to. Whatever I do, I'm all about melodies and the way the music makes you feel.You just played Dreamstate SoCal, what was it like playing that event?
You just played Dreamstate SoCal, what was it like playing that event?
It was absolutely incredible. The feeling of playing the music I love to that many educated trance fans and getting the response I got, was surreal. On top of that, Insomniac really is a great team of pros that not only know this business inside and out but they also truly care about every single person involved.
What are your thoughts on the resurgence of trance in the US?
I think it was just a matter of time before it happened. Trance never disappeared. It was just lying a little below the radar (with the exception of a handful of artists), waiting for the hype of big room to die down, and the fans to crave more from a producer. I think everyone eventually "grows up" musically, and starts to seek more meaningful music. I'm not gonna talk down on any specific genres, but in my opinion, I'd much rather hear a beautiful melody that evokes emotions, over a bunch of shrieking noises.
You'll be taking the stage on the high seas this January on Groove Cruise Miami. Do you have anything special in store for this set?
Groove Cruise Miami 2016 was the best weekend of my life. The vibes on that ship are really next level. There's nothing better than having the time of your life in a 24 hour a day party, being able to actually spend time with fans and other DJs, while all traveling and partying in a beautiful tropical location. On top of that, the staff at Whet Travel are all such great people, and super cool. I am honored and proud to join some of the world's best fans and talent again this January. For my set, I'm just gonna do my thing and have fun, though I do like to throw in some little surprises if the situation calls for it! Couldn't be more excited for the cruise!
Is there a favorite Groove Cruise moment you can share with our readers?
Well, I had a tooth knocked out in the DJ soccer match last year. Not my favorite moment, but one I'll never forget lol. I'd really have to say that the entire cruise is my favorite moment. It sounds cheesy as fuck, but once you experience it, you'll know exactly what I mean.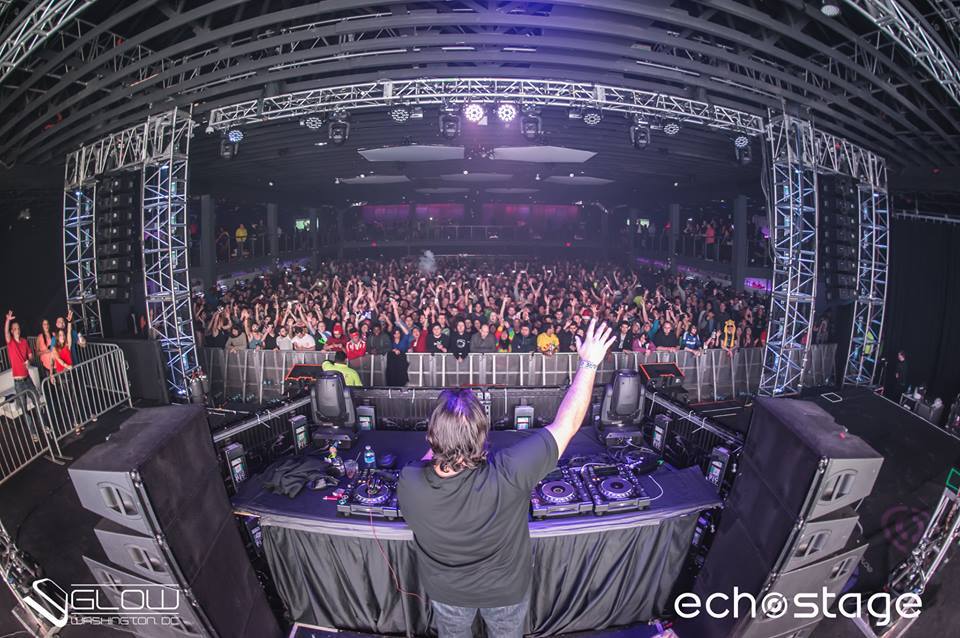 If you could play a b2b set with any artist, who would it be and why?
Definitely Paul Van Dyk. First of all, Paul has always been a major inspiration to me. His attitude towards music, and how much of a perfectionist he is, really should be the model for anyone. Secondly, It would be one of the biggest honors I could imagine. I would love to see if I can hang with the master too. Haha
Do you have a favorite event that you've been able to play?
Every event is special to me, but if I had to pinpoint one, I'd say playing Echostage D.C. with Dash Berlin and Aly & Fila last year. The energy of the crowd that night was the sickest I've ever seen.
What about the Electronic Music Scene specifically speaks to you?
For me it's a few things:
The mutual respect most fans have for everyone involved.
How cool and down to earth 99% of the artists are. You really don't get big egos in this business, and it's refreshing.
The rapid pace at which music can be made and released.
FUN!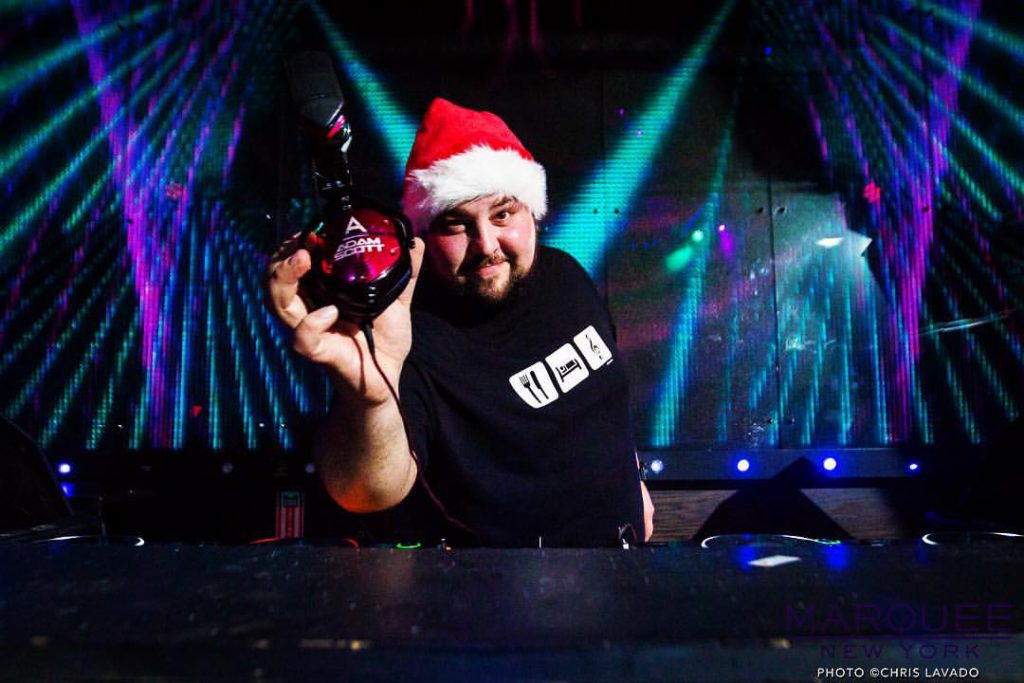 If you could pick 3 artists to listen to for the rest of your life, who would they be and why?
Paul Van Dyk, Dash Berlin, and MaRLo. I love their styles and versatility, and I know I won't ever get bored of listening to them.
Which artist was your introduction to Electronic Music?
The first song that really got me was Robert Miles – "Children," The first CD was Louie Devito's Dance Factory CD 1, and the first live act was Paul Van Dyk.
What is your favorite event that you have attended?
Definitely Above & Beyond ABGT100 at Madison Square Garden. I've never felt vibes like there were in that place that night. It was truly special. Not to mention Ilan Bluestone and Andrew Bayer's epic sets!
Any surprises or new releases coming up for your fans for the rest of 2016?
I'm currently working on my debut album. I've been writing songs for a long time, and have learned to produce for the past four years. I'm finally at the point where I can take my ideas, and turn them into tracks. I dropped my first track at EDC Orlando and Dreamstate SoCal, and it went over really well. I'm really excited to start sharing everything with the world!
Finally, what is your favorite ice cream?
Baskin and Robbins' Chocolate Chip Cookie Dough.
---
Follow Adam Scott on Social Media:
Facebook | Twitter | Instagram | SoundCloud