House of Yes has done it again. Let Them Eat Cake! was a fantastic evening of disco, house, and… pastries.
---
House of Yes is really on to something with their unique take on interactive nightlife. Last weekend, I was delighted to attend Let Them Eat Cake! a Victorian / Aristocratic themed party which was a collaboration between House of Yes and NYC art collective Treetops featuring Dmitri From Paris and Totally Enormous Extinct Dinosaurs.
The venue is conveniently located near the Jefferson Street L train, which made the trip from Manhattan short and easy. There was already a line at the doors before they opened, and I knew we were in for a fun time before we even got inside. Hosts dressed in beautiful and elegant aristocratic costumes, complete with makeup, dresses and jewelry offered cupcakes and chocolate to guests waiting in line. Speaking and acting as if we were truly living in the 18th century, the hosts didn't break character for a moment.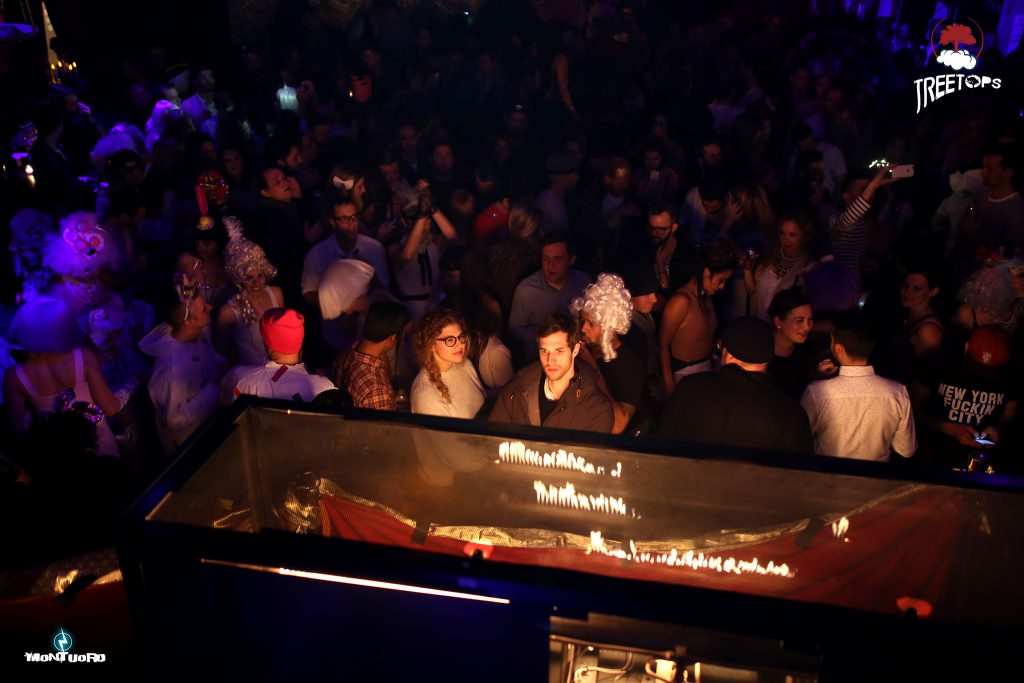 Once we got inside, we were greeted by deep house in the main room and offers of more chocolate, cupcakes, and free champagne.
There were also 18th century themed drinks, including "The Royal Punch", and the "Glutentine", a pastry themed guillotine where you could pretend to get your head cut off by one of House of Yes' hosts. Off with their heads! After exploring the main room and its activities, we made our way to the adjacent courtyard, which offers an additional bar, a coat check, and plenty of places to sit down. We retreated to the courtyard several times throughout the evening to take a break in between dancing. One thing I seriously appreciate when I go to nightclubs is a place to sit down and rest for a moment when it's offered. This made the night at House of Yes, which went on until the wee hours of the morning, much more enjoyable.
The performance space, adjacent to the main room and bar was a sight to behold; there was an overwhelming amount of interactivity and audio and visual stimulation. A gigantic, beautiful "fire organ" created by Guerilla Society was the centerpiece of the performance space and watching the fire pulsate to the beat of the music was mesmerizing. Dancers performed in cages suspended above the audience. There was a small platform in the center of the room, where dancers were hooked on to ropes and lifted into the air, performing beautiful acrobatic dance numbers.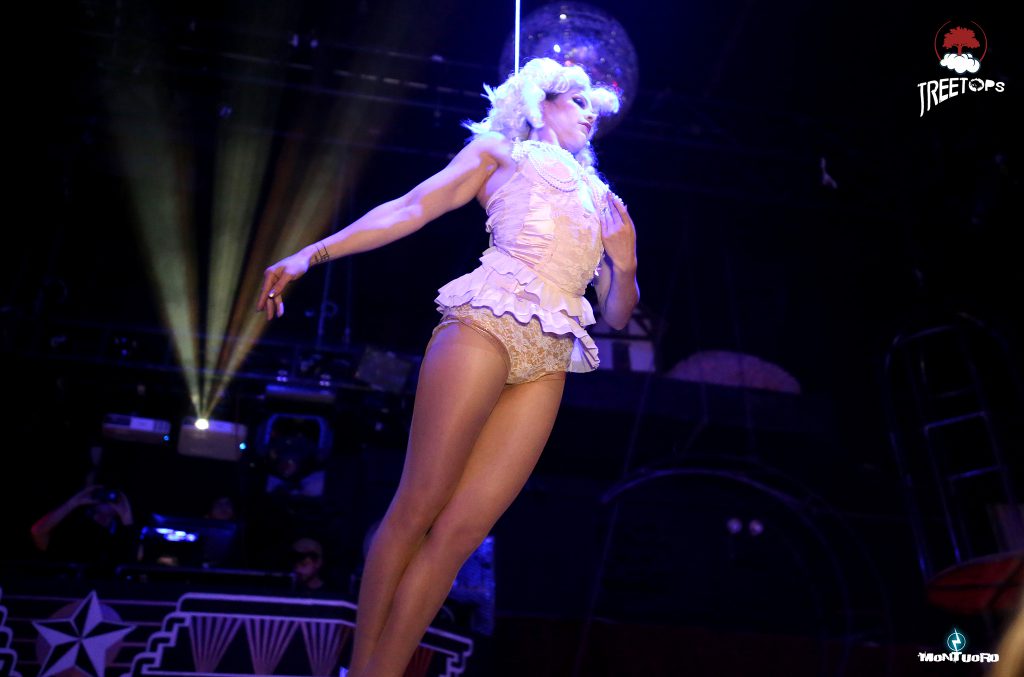 Of course, we can't forget about the music! The DJ lineup was diverse, entertaining, and a perfect selection for the evening.
Local and international artists including Joel Cortex Dubin, Ben Cormier, PONY (who brought some great chill worthy deep house), Teddy Roosevelt (the founder of Treetops), and DJ Duane Harriott all brought their own unique talents to the table before we were graced with some classic disco from Dmitri From Paris, and Totally Enormous Extinct Dinosaurs' delightful signature sound. The diversity of the lineup and the music was wonderful, transitions between DJs were flawless, and the music became more progressive and upbeat as the evening rolled on. The music matched the atmosphere at all times and totally tied the evening together.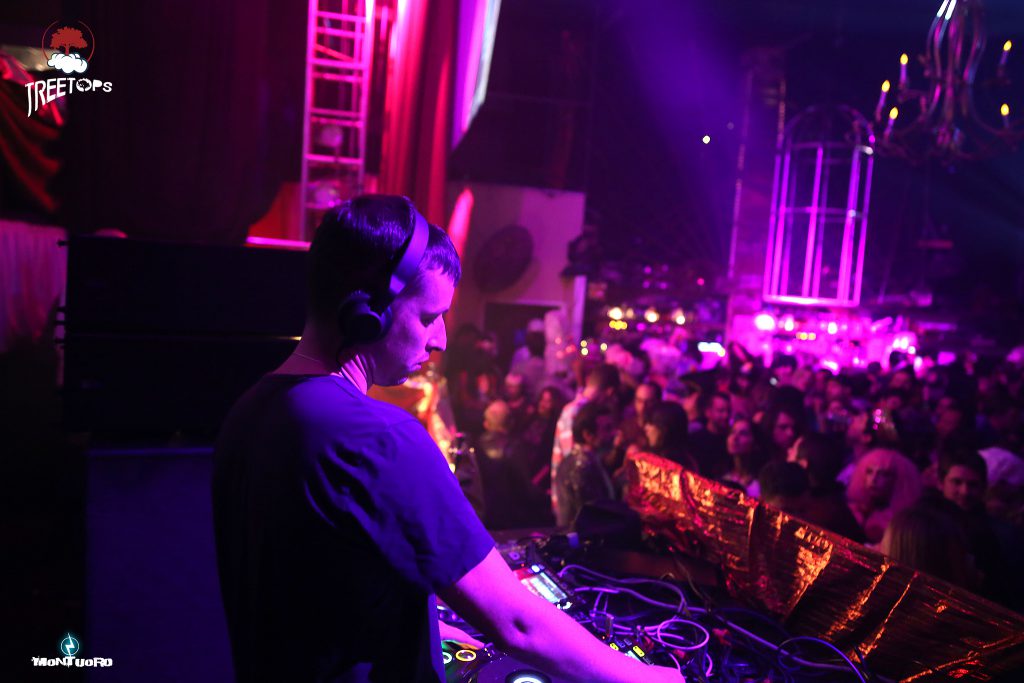 The dance floor slowly became even more packed as the evening turned to morning hours, and towards the end, it was quite crowded. This didn't matter to me though, as the polite and respectful crowd made this a non-issue. House of Yes stands alone in the Brooklyn nightlife scene, offering an experience incomparable to any nightclub I've visited in Brooklyn or Manhattan since moving here and I suggest that New Yorkers keep their eyes on House of Yes' future events.
---
Connect with House of Yes