Going beyond just a three day festival…
Life is Beautiful is once again using its local outreach programs (Hands on Ideas & Lighting Hope Project) to make a lasting impact on the Las Vegas community.
It is important to give back to the community that has embraced us and accepted our festival with open arms since its inception. Each of these programs will create a better future for Las Vegas residents through empowering seminars, art projects, employment and resource opportunities and more.

– Justin Weniger, CEO of Life is Beautiful
Empowering our youth, who will one day inspire the world.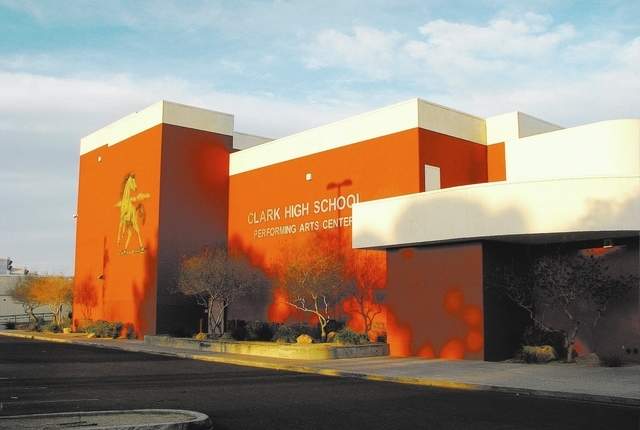 For Hands on Ideas, they partner with Project 150 to serve 3,000 students at Clark High School. On Friday, September 9th, the students will have a full day of activities featuring guest speakers, chef demonstrations by Panacea, plays by the Nevada Shakespeare Institute, yoga sessions, a drum circle presented by Community Productions, live performances and more.
Motivational speakers such as Dray Gardner, COO of Making a Difference Enterprises and John McNichol with Regular Hero will help give students an inside look into what it takes to succeed and how to empower themselves.
What is beautiful?
Additionally, students will be able to create inspirational murals on the school walls with Chase Carter with Right at Home, Gabe Gault with MM Productions, Las Vegas artist, The Stencil Artista, and Southern California artists John McNichol and Phenomenal Mark. Each student will participate in a contest to create a mural of what they think is beautiful which will then be judged by the attending artists. The winning entry will be created by the artists and put on display.
Prominent businesses and members of the community will be joining Hands on Ideas. These supporters include, singer-songwriter Megan Barker, Youth Outdoor Unity, Wee Souls Wellness for Children, and the Las Vegas Metropolitan Police Department. Notable attendees will include Judith Pinkerton,music therapist with Music 4 Life, Sheryl Green, founder of Paw It Forward Las Vegas, the director of communications for Hearts Alive Village, and Lieutenant Sasha Larkin with the Las Vegas Metropolitan Police Department.
Give a man a fish and feed him for a day, teach him how to fish and feed him for a lifetime.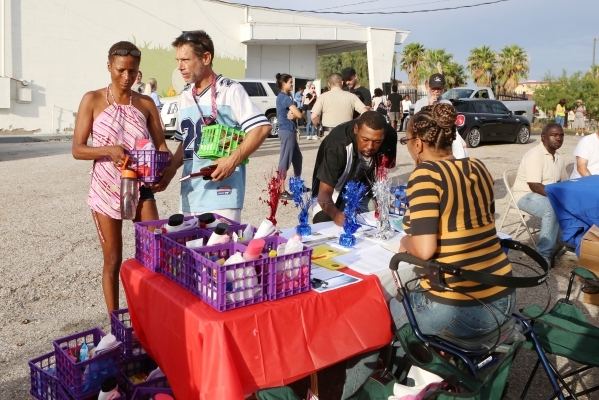 The Lighting Hope Project combines the efforts of Life is Beautiful and the Las Vegas Metropolitan Police Department. They will join forces on Tuesday, September 20, to relocate the homeless population from downtown to the Corridor of Hope. Located at 200 Foremaster Lane, this effort will give each homeless person the tools they need to get back on their feet.
In leading up to the festival, the local homeless community will be given the opportunity to clean up the streets in exchange for a "Golden Ticket" which will provide them a number of amenities and services provided by HELP of Southern Nevada, St. Joseph Catholic Church, CARE, Right at Home, Youth Outdoor Unity, Panacea, Wee Souls Wellness for Children, Deblanc Music, and Regular Hero.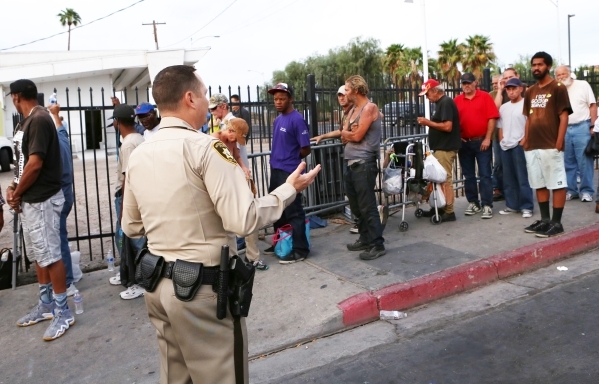 Programs that morning will include breakfast, motivational speakers, a job fair, on-site resources to help those in need to get their ID and needed documents, free haircuts, mobile showers, a detox bed, chef demonstrations by Panacea, a performance by Las Vegas Academy students and more.
Last year, Little Caesars had success in hiring those willing and able to work in the homeless community, and will once again be providing homeless individuals the opportunity to find a job and begin earning income.
Beginning the weekend prior to the event, Chase Carter, The Stencil Artista, Gabe Gault, John McNichol and Phenominal Mark will design and create an inspirational mural within the Corridor of Hope to remind everyone who looks at it to not give up hope and to keep striving for a better life.
Life is Beautiful is truly amazing!
---
Follow Life Is Beautiful 2016 on Social Media: