If you haven't purchased VIP tickets to an Insomniac Event, you are really missing out on quite a bit. Throughout the years I have seen different offerings from different companies for VIP, and honestly over the past few years none have compared to what Insomniac provides at their events. This year, they have once again brought some seriously great VIP Amenities for Nocturnal Wonderland 2016! If you have lagged on your purchase, or have thought about upgrading to VIP, perhaps the amenities for the 21st edition of this festival will sway you.
3-day VIP tickets are on sale now starting at $469 before service fees. Click HERE to purchase!
Curious about Nocturnal Wonderland 2016? Click HERE for our other coverage about the event!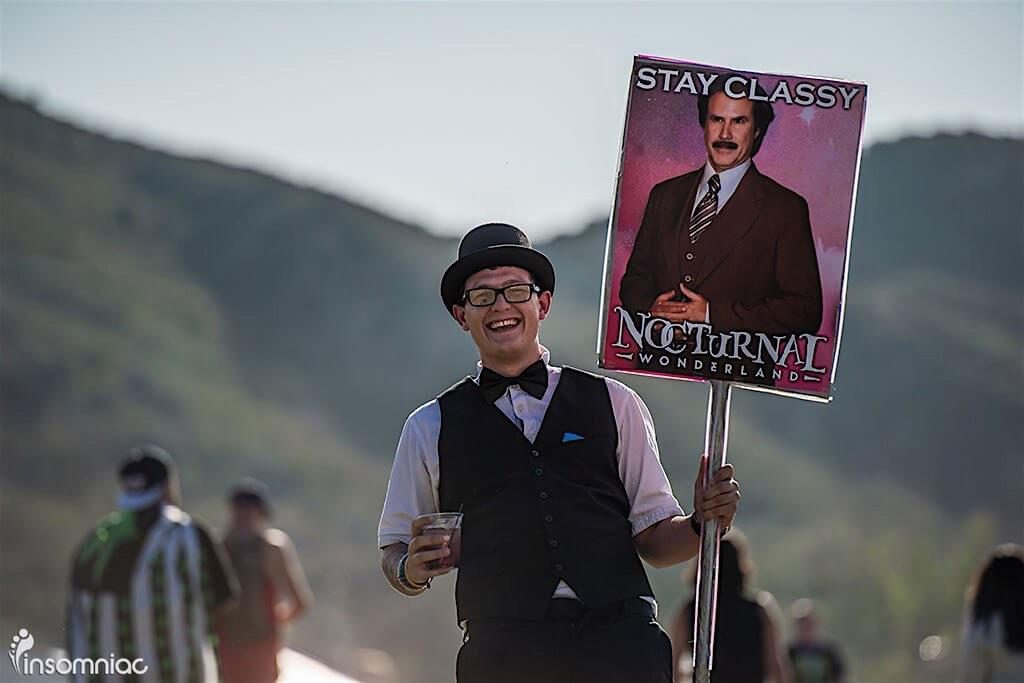 Nocturnal Wonderland 2016 VIP Amenities:
Once inside the gates, VIPs can head to The Wolves' Den viewing area that will feature a free water refill station and full VIP cash bar serving Nocturnal-inspired craft cocktails, including the tantalizing "Dances with Wolves" and thirst-quenching "Headliner's Delight."
Dogtown Dogs will be cooking up a variety of complimentary savory treats from 6-8 PM nightly, such as their hardwood-smoked bacon-wrapped "Spicy Angeleno" dog, their avocado and basil aioli "California Dog" and their "Trailer Trash" dog topped with beef chili and nacho cheese.
VIP guests are invited to discover the brand new Dark Faerie Forest to relax and regroup. A midnight caffeine-boost will be offered at the complimentary coffee bar, open nightly from 11 PM – 1 AM. Comfy seating will be provided to get you off your feet while enjoying a hot beverage.
Connect with other VIPs to snap memories in the interactive VIP Hotpoint photo booth, play life-size games of Chess, Connect Four or Jenga, and design kandi at the Kandi Bracelet-making station.
Not camping? You're in luck as VIP guests will be able to hit the dance floor at the campground's Silent Disco, where the dance party continues from 2 AM – 6 AM, Friday through Sunday.
The first 250 VIP Headliners will receive a welcome gift from the VIP host team at the Wolves' Den entrance.
VIP ticket holders will have the chance to purchase a limited edition Nocturnal Wonderland custom-designed pendant at the premier VIP Info Booth.

A friendly concierge will be available to answer questions, present VIP lanyards and laminates, offer tickets to redeem a special Nocturnal-branded coconut each day at the Wolves' Den main bar, provide directions, and relay scavenger hunt information.
---
Connect with Nocturnal Wonderland 2016 on Social Media: