Burning Man is an event that is impossible to fully prepare for, but New York City event curators House of Yes are throwing Love Muscle: Pre Playa Art Extravaganza next weekend Friday, August 19th to help those heading to Black Rock City connect with like-minded individuals. Love Muscle 2016 is part of their Black Rock Brooklyn event series which expands to a Burning Man Costume Market, and another event Taste of Dust: Nighttime Urban Oasis, this event is must attend for any burners living in NYC! House of Yes is located in the Bushwick neighborhood of Brooklyn, conveniently situated near L and M train MTA Subway stops – look for the building with the large YES!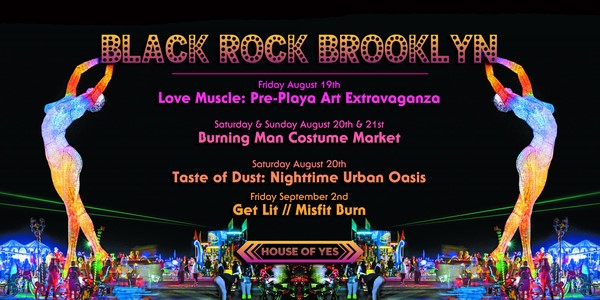 Even if you aren't heading to Burning Man this year, the Pre-Playa party is featuring a showing of the acclaimed Ketamine: The Musical, interactive art installations you can climb and play upon, and music from local NYC artists/DJs Dirty Looks, N2N, Nice Fingers, Seth Hosko and more. This unique event in a psychedelic environment is perfect for anyone looking for something fun to do in New York next weekend.
Get to know N2N by listening to his exclusive MLA Guest Mix:
Check out our artist spotlight on N2N by clicking HERE!
House Of Yes – Love Muscle 2016 Event Information:
What: Love Muscle 2016
When: Friday, August 19, 2016
Time: 9pm to Midnight
Where: House of Yes – 2 Wyckoff Avenue, Brooklyn, New York 11237
Ages: 21+
Attire: Festive, Spirited and Creatively Crafty.
Tickets: HERE (FREE BEFORE 11PM WITH GUEST LIST!)
Info: HERE
RSVP On Facebook: HERE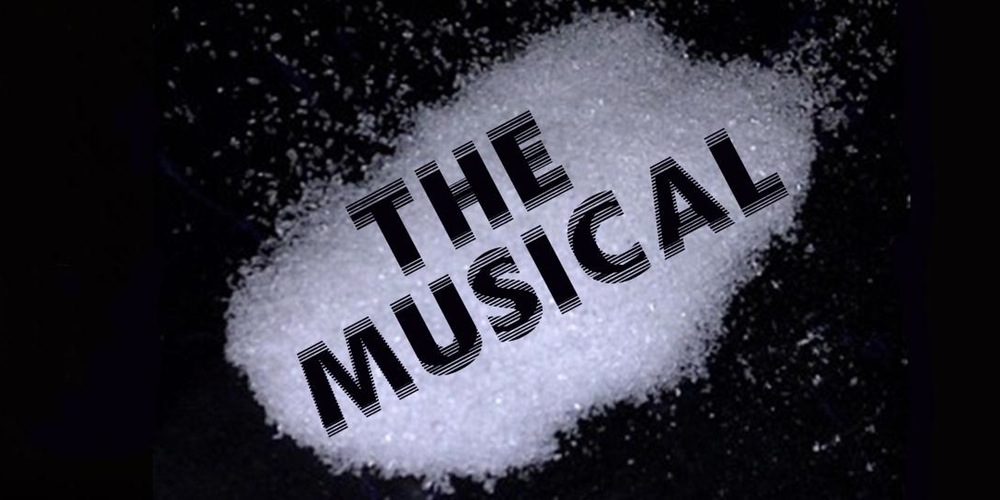 House of Yes are the producers of Ketamine: The Musical, an interactive performance piece that is part circus and part musical theater, telling a fictional tale of a man's experience after taking Ketamine, an animal tranquilizer that has become a notorious party drug known for it's psychoactive and knee-buckling effects on the user. Due to the show's overwhelmingly positive reception and two sold out performances, they have decided to add an additional showing and are considering extending the run of the show through the rest of the summer.
---
About House of Yes:
House of Yes opened its third iteration in Bushwick at the beginning of 2016 to become a beacon of NYC nightlife after shuttering its doors too soon in East Williamsburg three years ago. Original partners Anya Sapozhnikova and Kae Burke, teamed up with Ilan Telmont and Justin Ahiyon to build out the best venue ever with a little help from their friends, seeding a Kickstarter campaign for $92,340 (original goal: $60,000). The space includes an art-deco restaurant parlor, a spectacularly decorated warehouse-sized performance space, a courtyard with kitschy repurposed decor, and a clandestine mini-club. House of Yes is now the home of circus spectacles, immersive cinema, burlesque and cabaret shows, aerial extravaganzas, nightlife parties, morning raves, brunch, BBQs, and bubble baths, all with superior sound and exemplary service. Each night is specially curated to create an immersive experience with music, theatrics, and performances to titillate the senses and expand your mind, unlike any other venue in Brooklyn right now.
---
Connect with House Of Yes and Love Muscle 2016 on Social Media:
Website | Facebook | Twitter | Instagram | Event Page