Fresh on the scene, Neva Nude is a fashion line that features BodiStix and Nipztix, beautiful body accessories and stickers perfect for any festival or event. Simply put, these girls are amazing! They decided to create their very own fashion line and festival-wear company all while managing their normal lives, working as professionals and personal trainers, and cultivating a beautiful friendship. Their positive and unique outlook on fashion and the electronic dance music culture immediately inspired me…Tanner and Emma are proof that dreams can absolutely become realities!
Recently, I had the incredible opportunity to interview up and coming fashion superstars, Tanner Lyon and Emma Louise, the masterminds behind Neva Nude.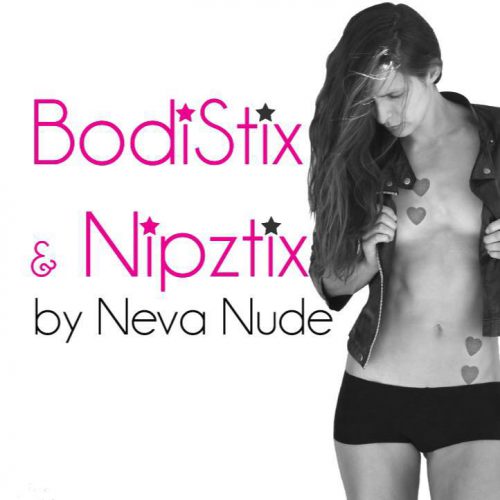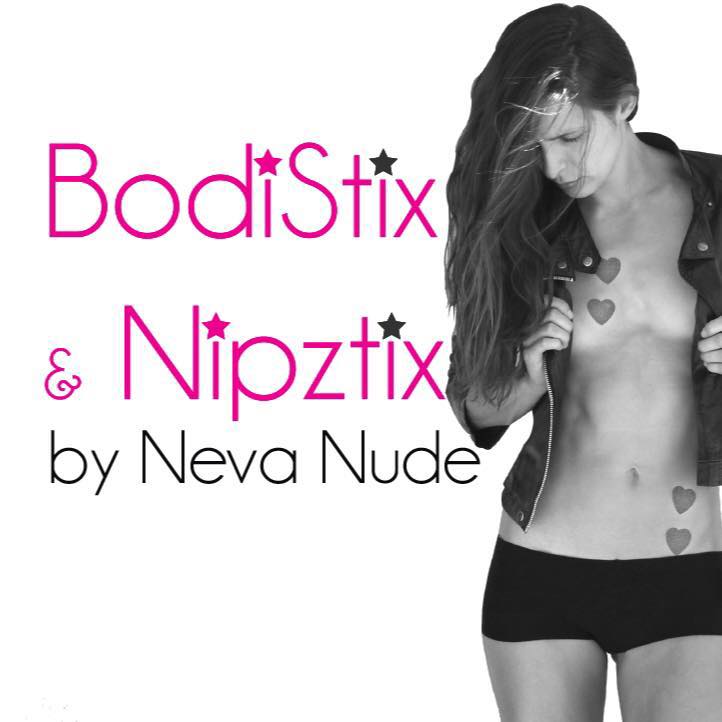 ---
Do you have a rave/festival name?
Tanner Lyon: Trexx or Pasties Girl
Emma Louise: I was a singer in England and my name was Scarlett. I had a hit single, "Rhythm of the Night". 
Where were you born and where do you live now?
T: I was born and raised in Edenton, NC, a small town in Northeastern NC with 20 churches, 5 stoplights, and 1 liquor store. It's a terrible ratio. Now, I live in Mar Vista (Venice Adjacent)!
E: I was born and raised in England and moved to Santa Monica when I was 25 years old, I have never looked back.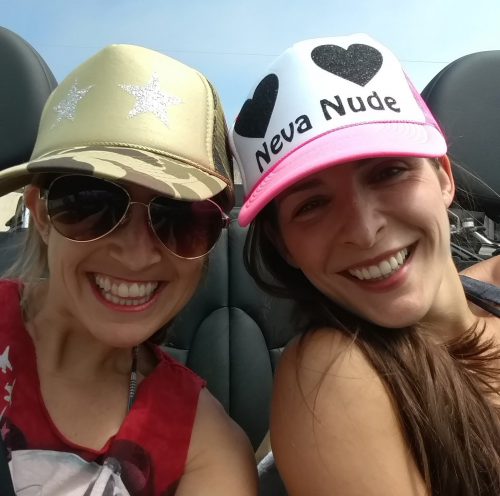 What festivals/events do you love?
T: This is such a hard question, because I love them all!  I just attended GeniusLociFest in Punta Cabras, and it blew my mind. It was this amazing weekend full of love and light with like-minded people who wanted to listen to great tunes, shred some waves, and restore their bodies and hearts with yoga and human connection. It was honestly like a mini Burning Man with a beach! I'd say my other top two festivals are Burning Man and Lightning in a Bottle, although EDC will also always hold a special place in my heart as it was the first festival I ever attended.
E: Tanner is more of the festival goer. I love country music so find myself at a lot of music events at the Hollywood Bowl. I know it's weird being British and loving country music, I have my Mum to thank for that. I really enjoyed all the GeniusLoci pre-parties, and I so excited to attend CRSSD with Tanner this October!
What's your favorite music to listen to?
T: Growing up in a small town in the South, I wasn't introduced to house music until I moved to California in 2009.  I like to think that my music taste has greatly evolved since then; I initially was into the main stage stuff such as Tiesto, Aviici, etc. I briefly got into trap (love DJ Cinco's Trap2 mix) where they mix the Imperial March (HUGE Star Wars Nerd). Owen Royal introduced me to lyrical deep house and Nu Disco, and I'm now really enjoying more of the deep and minimal. I love Claptone and Sacha Robotti and I foresee really bright things in his future. I freakin' LOVE the big booty beats that DivaD drops…basically you can always find me shaking my booty in front of a speaker!
E: Country music, I love the passion and the stores they tell. Being a singer / songwriter myself I know the passion heart-felt emotion that goes into writing and singing a country song. As you can see from the video, Tanner and I LOVE "Pill in Ibiza" by Aviici. Yes, our commercials are fabulous!
Are you looking forward to any upcoming events this year and why?
T: I cannot wait for Burning Man! I am in a new camp this year, and I've recently met some of the DJ's from (2) of my favorite art cars: Charlie the Unicorn and Mayan Temple so I am PUMPED to dance my face off with them.
E: Hmmmm. Honestly, all my time is now put into Neva Nude, and I love that. I wake up every morning excited to start work.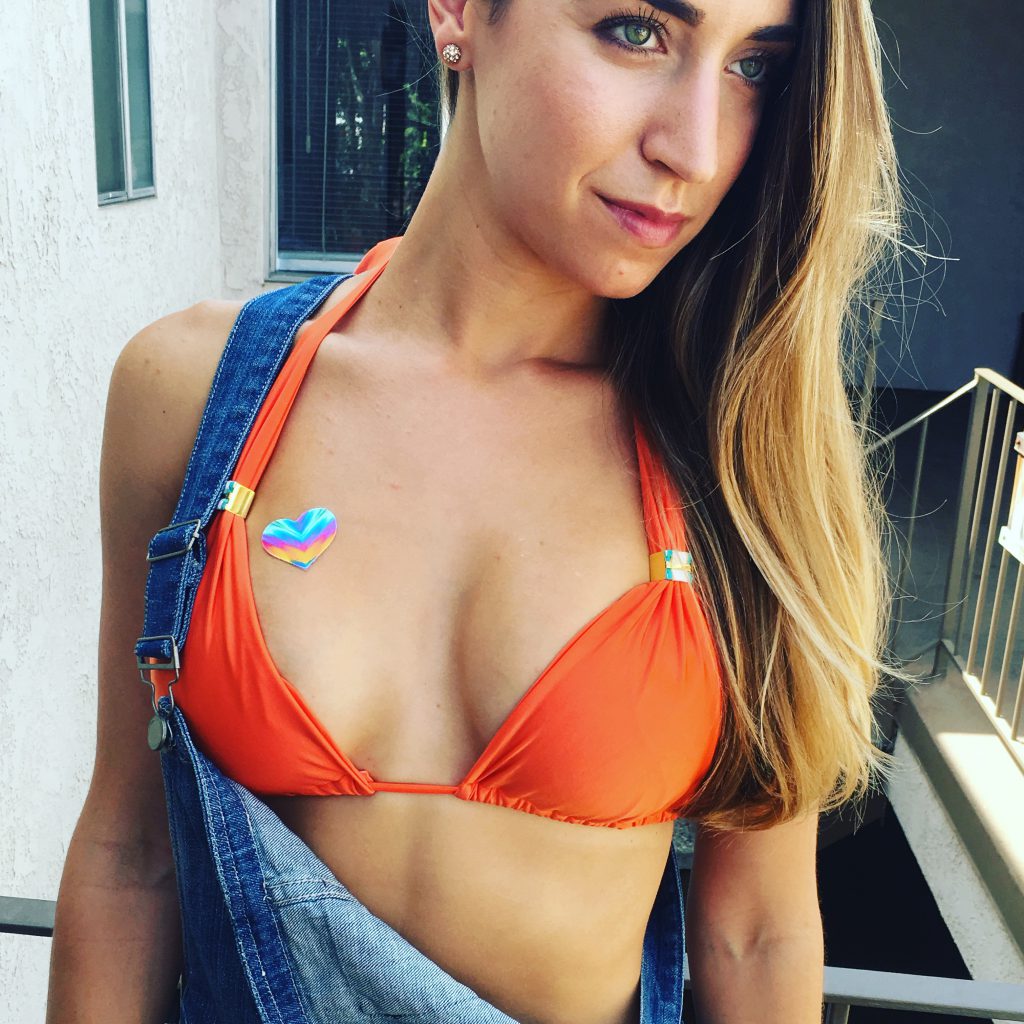 Who came up with the idea for Neva Nude and Nipztix? What was the inspiration?
T: I originally came up with the idea after Burning Man in 2014. I wanted to use my body as a canvas and couldn't find pasties that expressed who I was on the day so I decided to start making my own. I suffered from body dysmorphia and was severely eating disordered in college. Decorating my body was a way to celebrate and feel sexy and beautiful in my own skin.
E: I have always been an entrepreneur. The drive and passion that I have is hard to put into words. I started my first business when I was 5 or 6. Laura (my little sister) and I started a little cafeteria in our living room. We would raid the refrigerator and cook toast and they sell it back to Mum and Dad! This was my first taste of the excitement that comes with running your own business. At 20 I have signed a record label in England and released a song a few years later that went to number 3, wow was this a whirlwind. It is something I had always dreamed of doing and finally when I was in the moment I realized how lonely it was. While working on my music I produced and hosted a video game show in England on live television. This was so exciting, the nerves I got just before we went live! Incredible experience. At 25 years old a few events had change my direction and I flew to LA and fell in love. 2 weeks later I decided to move out here for good and study Graphic Design at SMC. A few years later I launched Piggy Wigges, a plush toy company for kids. This was amazing. I attended the New York Toy Fair to see my little sock piggys and the atmosphere can only be described as Charlies chocolate factory. I worked 24 hours a day on this for 5 years. During that time I published 4 kids bedtime story books was helping out at the local kids charity drive.
With owning your own business comes stress, worry, anxiety. After 5 years of trying to get Piggy Wiggies to a place I wanted it to get to, I decided to close it down. Its hard competing with those massive toy companies. 
I met Tanner one day at our CrossFit gym. She was new so I skipped over and introduced myself. I knew straight away she was a sweet soul so I asked her out for a drink! Weird I know, but us Brits do things a little differently. 
A few years on Tanner mentioned she would wear home-made pasties at all the festivals she attended. The next morning I had mocked up a website and come up with some names for the company, The rest is history!
My inspiration comes from the drive of having my own business and wanting to build and brand a business. Its exhilarating, fun, scary at times. MY Father and family inspire me. I want to make them proud, and I know with Neva Nude I can do that. And also make people smile.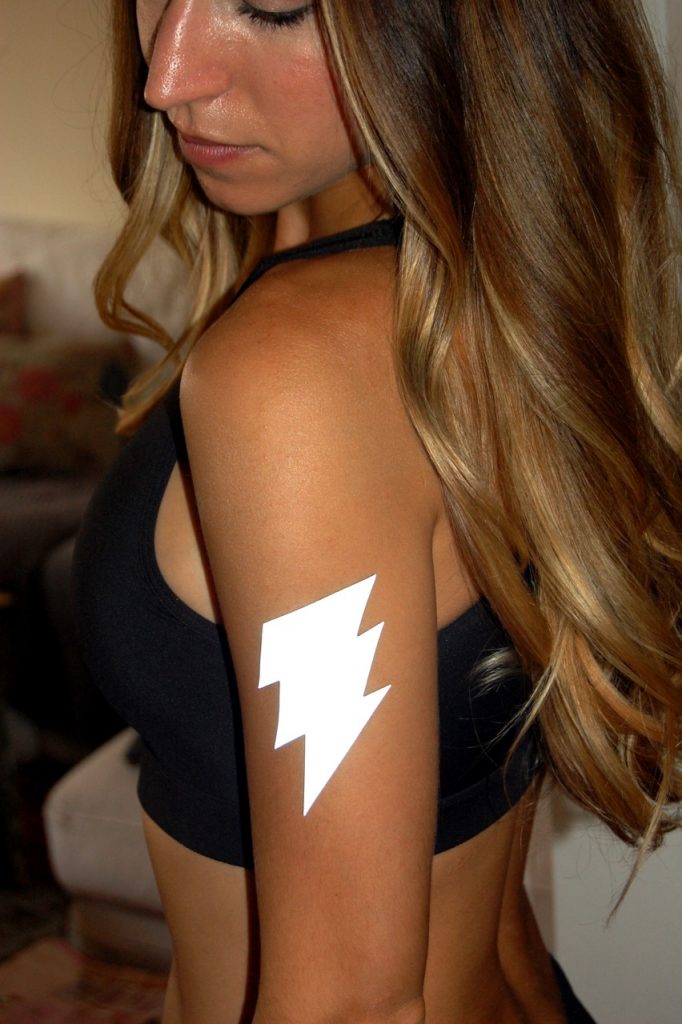 Neva Nude focuses primarily on sharing pasties with the world. Why pasties?
T: We are in a time where women's rights and gay rights are still progressing. Pasties allow woman to publicly embrace their femininity. I think it's a huge step in enhancing equality among the sexes and in reducing incidence of slut-shaming. They also are super fun to wear and can enhance any outfit!
E: Why not?! they are sexy, fun, addicting and I LOVE stickers!
Your company has great variety and beautiful designs! Who comes up with the designs? What motivates you to come up with the designs and products?
T: Emma and I have very different perspectives, so we balance each other out about the design. She's sugar and I'm spice and together we can create products that reach a larger market base.  The prints are generally my concepts and she does the amazing graphic design work that brings them to life. We try to go fabric shopping together to make sure that we don't miss the boat completely. Plus, I want new, cool pasties and stickers to wear! I also love costuming and themes and really enjoy creating entire looks by starting with such a small, basic foundation.
E: Tanner and I work well together. We have a good balance. We come up with the ideas together with a lot of research and trial and error. I am the designer so once we have decided I bring the ideas to life! We get really excited about new designs. We are always working on creating new and exciting products. Many times, we work on them over Margs!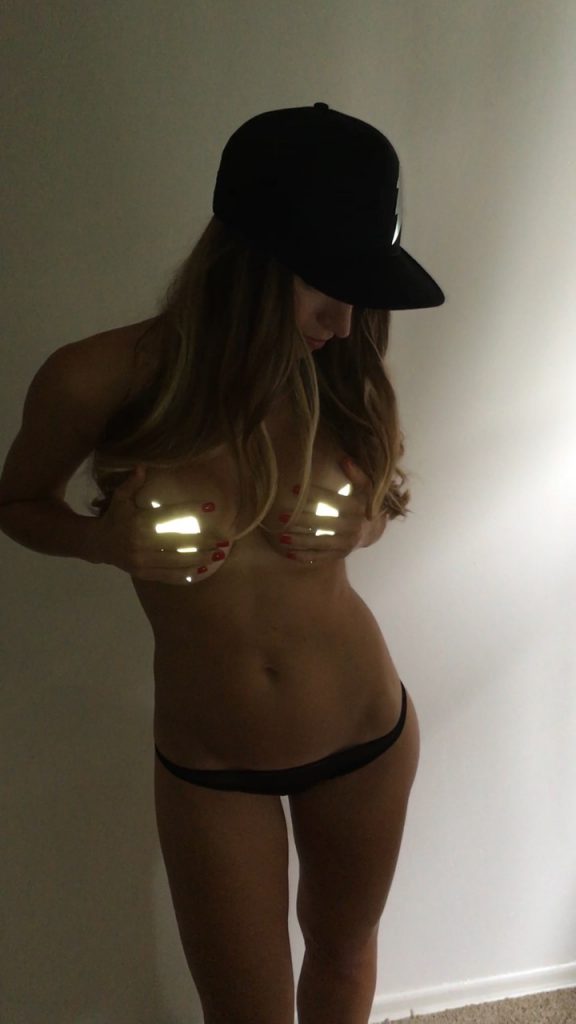 Can you share the mission statement for Neva Nude?
T: Honestly, I want every person to feel great about their body. It's been extremely powerful to hear stories from woman who were ashamed of the size (big or small) of their breasts and how wearing pasties allowed them to free themselves from the negative societal pressures and assumptions. We want everyone to Dare to (Almost) Bare!
E: I am sure our goals are aligned but also different. I want to create a brand that make people smile when they hear the name.
Are there any new products or design concepts that you can share with our readers?
T: We've got loads of cool new products coming, but we are always open to suggestions from our users! This week we launched our holographic fabric 'Liquid Party' and our serpentine pink and blue fabric 'Eragon'. Also, our reflective bolts are AMAZING at night! Also, coming soon (September 2016) our Nipztix pasties and Bodistix will be available in online retail at iHeartRaves!
E: We just launched our super reflective trucker hats. They will light up anyone's way and will make sure you get seen. They are also just super cool!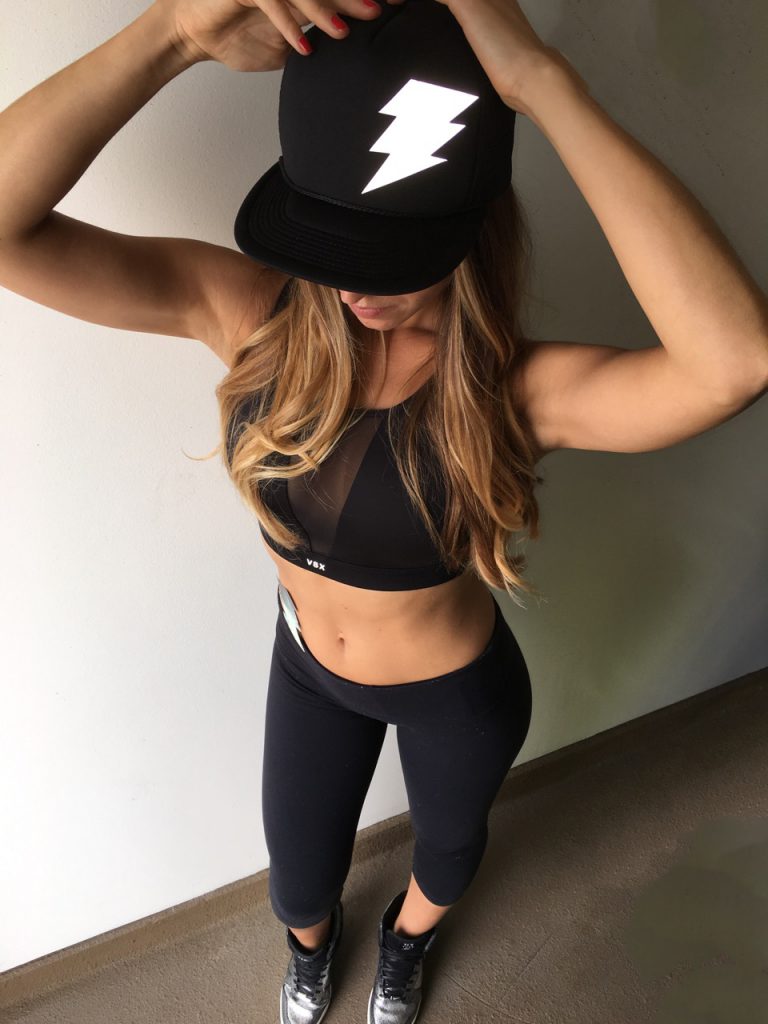 What sets your company apart from other companies that offer EDM/festival apparel?  
T: I'm a Burner – I live and breathe the festival lifestyle. We want our pasties to elevate individual's festival experiences, and I think that shows in our work.  This is an expression of self, art, and love that I hope to share with others. They are also super portable (no one wants to lug heavy gear) and easily disposable (no moop)! All of our products use swimsuit materials so they are waterproof, sweatproof, dance-proof and last for up to 12 hours.
E: I love all the other festival wear companies. We all have our place and just want to offer music lovers fun products.
What do you feel is your "Identity" in the EDM/festival community?
T: We're young, we're fun, and our designs are relevant. We are also super nerdy so all of our product names and descriptions relate to pop culture. We see our fellow ravers and want to make products that they can enjoy and promote. We also really dive into what's trending in the festival fashion industry to draw inspiration to create designs that will match with people's other accessories.
E: We LOVE the space and the people and want to make them smile harder!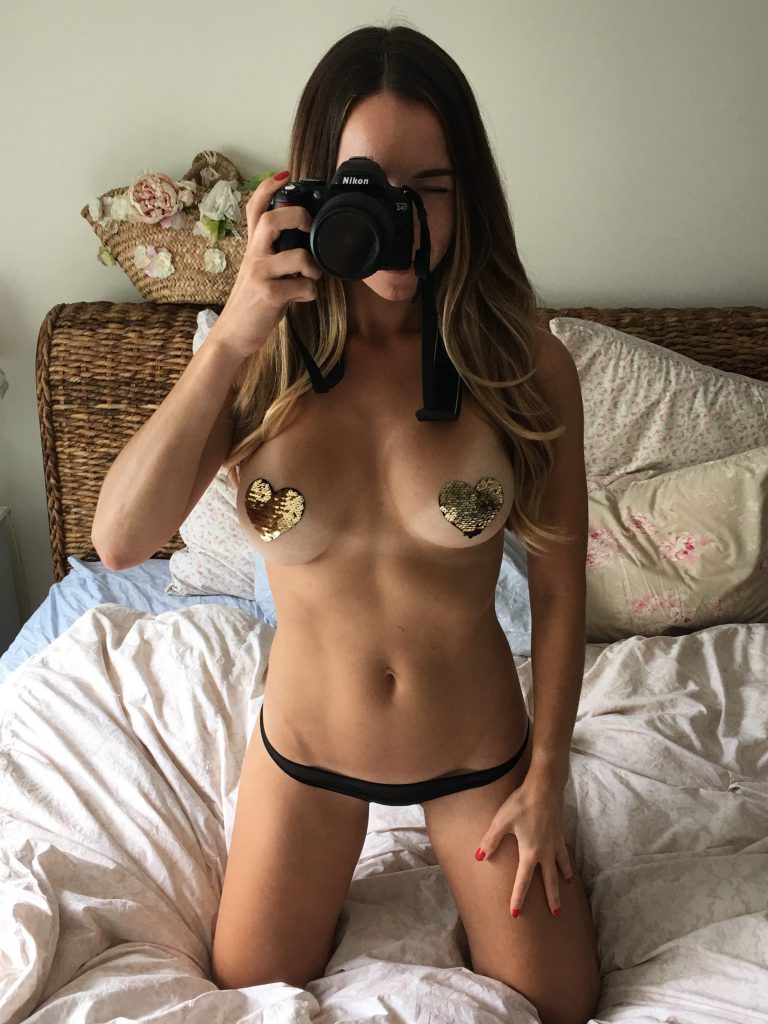 Is there something you enjoy most about the EDM/festival community? What have you learned from this scene?
T: I love the fact that it is truly a community. It's not just a camping house party where you go to get "effed up"; it's a place to go explore new music, vibes, and people. At a festival you are encouraged to be yourself, whoever that is in the moment, even if it doesn't fit societal norms. After every festival, I feel revitalized and reinvigorated, and I learn some sort of new 'truth' about myself. There are very few experiences where that is the case, and it's a beautiful gift.
E: Honestly, most of what I know comes from Tans, but I love how happy and fulfilled it makes her. She always comes back with new ideas and a wish to please more people.
It's been awesome learning more about you! Is there anything else you'd like to add?
T: At GeniusLociFest, I really actualized LoboMan's statement – Life is a Dance Party. I think that we get caught up in the hustle and bustle of the real world and forget to play, dance, and LOVE. We extend to you an invitation to life party, and we want you to let us help you dress up for it!  Finally, thank you for the opportunity to chat with you! We can't wait to see you at the next festival!
E: People often say it's a bad idea to work with your best mate, but we feel that through honest communication, set negotiation strategies, and a similar joy and love for life you can make it happen! Also, Margs!
---
To learn more about Neva Nude and to order some amazing products, visit Neva Nude online, check them out on Facebook, and follow them on Instagram!