Audiotricz truly entered the hardstyle scene in 2013, but don't let that sway you from thinking they are anything but quality. The dynamic duo of Kenneth Kroes and Leon Benschop come straight from the Netherlands to bring hard dance lovers around the world some amazing tracks. Signed to Scantraxx, one of the biggest names in hard dance globally, it is no surprise that this duo is on a path to global domination. You may have caught them at EDC Las Vegas 2016, or know them from one of their breakout tracks "Infinite," "Ready For The Weekend," "Raise Your Hands" with Atmozfears, "Ghettoblaster" with TNT and "Momentum" with John Harris. Hosting the "Infinite Podcast" on a monthly basis brings fans their hardstyle fix, and their track "VII" was the official anthem for Freaqshow 2015!
Check out Audiotricz – Live at Defqon.1 2016 RED on SoundCloud:
---
Are you both excited to be playing EDC Las Vegas?
Leon: Definitely, we played here last year and it was totally awesome. We are excited to play it again tomorrow.
Have you guys checked out the Basscon Wasteland stage this year already? Did you like last year more compared to this year?
L: I haven't seen it yet.
Kenneth: I haven't seen it as well because yesterday I only saw the bar *laughs*. But I think still, the Basscon Wasteland stage will be great like it was last year.
Do you have anything special in store for your fans?
K: We're probably going to test one new track. Next weekend, we have Defqon.1 and we're probably going to play six new tracks, so maybe we'll squeeze in one new track for EDC.
You both have been friends for a long time, do you feel that has created the synergy you have both on stage and in the studio?
L: Yeah definitely …I mean…
K: We've been friends since
L: …like after school
K: We met each other already at the local soccer club and we were on the same team
L: We also, both live in the same town and it is a real small farming village. So, everyone knows each other and that's how it started.
Was there a specific moment in which you decided to produce hardstyle and fell in love with the genre?
K: We didn't even think about it. I think it's just us. We didn't even know we both produced and we both produced hardstyle. It was kind of funny because we already knew each other, but we didn't actually know that we were both into hardstyle.
Who are some of your inspirations as artists?
K: For hardstyle or not hardstyle?
It could be anything.
K: That's a good question. Yeah, I think in the beginning our inspiration was Headhunterz, Noise Controllers, and Wildstylez. I think those legends were a big inspiration for us. Also, Tim, Atmozfears, we hang out a lot and make a lot of tracks, and we have two collaborations coming up.
It seems like the hardstyle community is very close-knit…
L: Yeah
K: Yeah true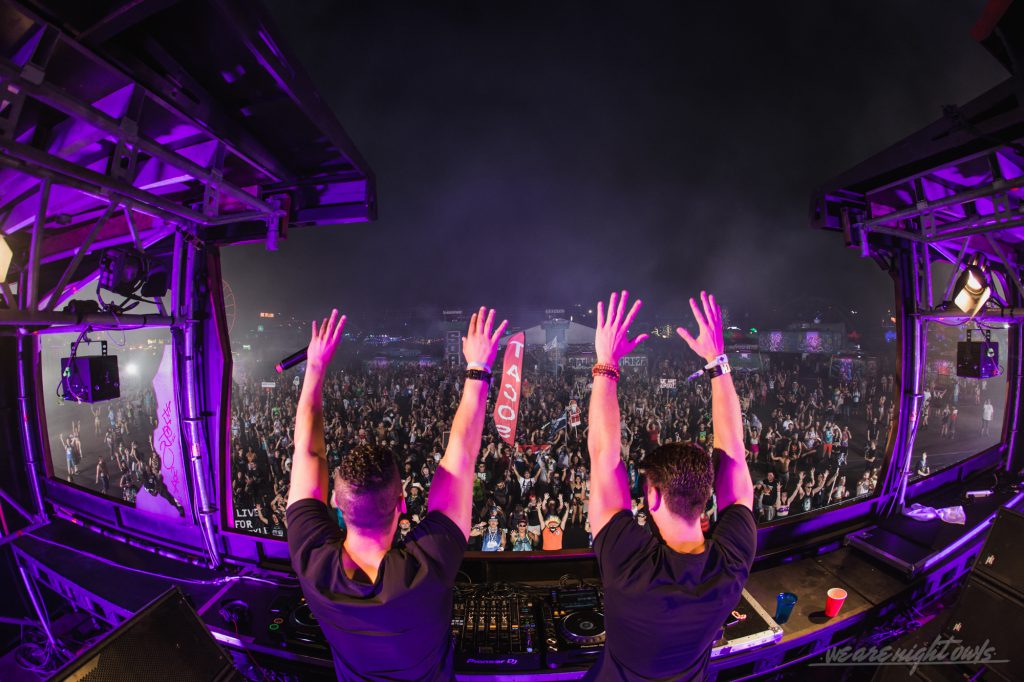 While it's not as popular compared to other parts of the world, hardstyle is beginning to gain more attention in the US. Where do you see hardstyle going in the future? Do you see it expanding further?
K: Hopefully! Hardstyle is still biggest in the Netherlands because that's where it all started, and the biggest festival is still in the Netherlands, that's Defqon.1.
L: It takes a lot of time to grow on you. It's also a bit harder type of music and people are more used to EDM.
K: We have to find a way to get a better connection with the EDM fans to get them..how do you say it?
To bring them out of the mainstream and into the subgenres?
Both: Yeah
Playing some of the biggest festivals in the world, do you have a favorite one that you have played?
K: I think we are both having the same in mind, EDC Las Vegas, Mysteryland Chile, Defqon.1 and Nocturnal Wonderland.
L: Yeah
What is the process you go through in selecting tracks for the Infinite Podcast, is there a difference between that and how you select them from your live sets?
K: I think we're really looking for talent. We are a really small scene and there are too many podcasts.
L: We need to be original at all times. It's not actually that all of the music we play on the podcast is music we are playing live, it's like another level.
K: But, it's a great platform for the younger guys.
L: It's really hard to find good music actually.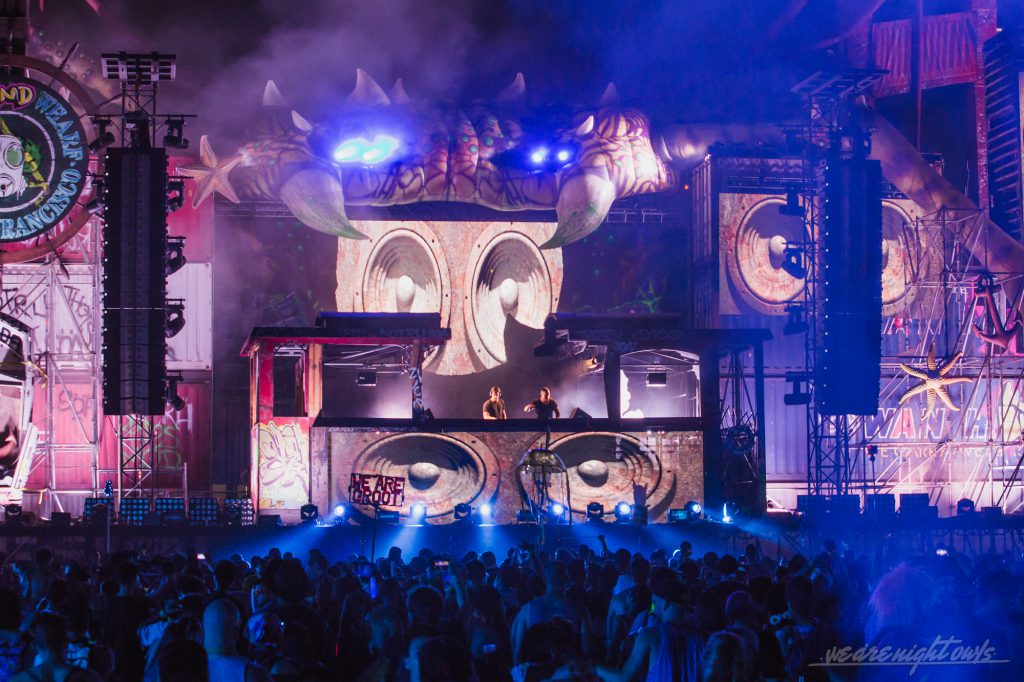 You guys mentioned earlier that you had some collaborations coming up. In the past you have collaborated with artists like The Prophet and Wildstylez, what have you learned from working with them?
L: The funny thing is that before we even did a collaboration with them, we really thought okay, maybe they will show us their magical tricks and we're going to learn so many new things. But in the end, it was not a really good way you know? I think everyone has their own workflow, but you cannot bring your own creativity, everyone is doing the same thing workflow-wise.
Are there any upcoming releases you'd like to highlight for your fans?
K: Like I said before we have a lot tribute tracks for Defqon.1 ready. We also have two collaborations coming up with Atmozfears again. We are also doing a collaboration with Adrenalize, a lot of regular stuff. Yeah maybe we have more big collaborations coming in the future but I can't say *laughs*.
---
Connect with Audiotricz on Social Media:
Website | Facebook | Twitter | Instagram | SoundCloud | YouTube