Project Z 2016 is happening tomorrow, are you ready for the clash of heavy genres? Two stages and a sick lineup have brought a battle of genres to the table for this groundbreaking event. On the Bassrush end of the spectrum you'll see massive amounts of dubstep and trap, bringing you to some dirty drops and beats to melt your face off. The Basscon end will be bringing hard dance to those that feel they are worthy for the onslaught of aggressive, uptempo beats that will make every true shuffler lose their minds. Both stages are closing out the night with epic back to back sets which will leave you potentially running in between both buildings. When looking at the demographics of people listening to electronic music, its reasonable to say that the Bassrush side of the spectrum is winning the popularity battle. What the Basscon side lacks in popularity here in the US they make up for in their fan's devotion to the hard dance genres, not to mention the worldwide takeover that is currently unfolding. These two styles share so much in common, I'm actually surprised that this type of cross over event hasn't happened sooner.
Get some essential information about Project Z 2016 by clicking HERE!
This stacked lineup is causing many of us to narrow down which sets to miss and which to catch, and all of these artists will be bringing out all the stops on their sets too. Hopefully I can help you decide on a few artists to see tomorrow evening, here are a few of my must-see acts.
Grant's Top Picks for Project Z 2016:
---

Snails
I am sad to admit that I missed Snails at EDC Las Vegas and at Coachella this year. This is my opportunity to catch him though, so I definitely won't be missing his set. I love the unique sound that he brings to a very saturated bass market. Want to know how to stand out from the crowd? Look at the new type of synthy filth he's brought to the bass genre, practically laying the groundwork for what he calls "Vomitstep". His sound design is on point, and I'd highly check out his set tomorrow night. If you aren't down with Snail Music yet, I'm sure he'll be converting you with an epic selection of tracks.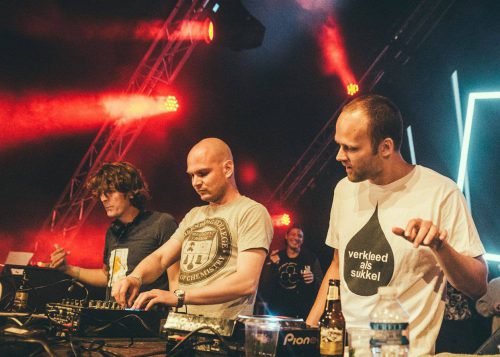 Noisia
What can I say about Noisia. Legends of the bass scene, they announced the release of their first album in six years last month. Fifteen years of being relevant and desired means quite a bit in the music industry, and they are highly sought after by an array of artists from Korn to Deadmau5. If heavy Drum n' Bass is your game, this trio is going to bring the heat with them and I would highly suggest anyone who claims they love bass music to be in the crowd. You can catch a guest mix from them on Night Owl Radio to get you prepped for tomorrow evening, but take my word for it, they are amazing.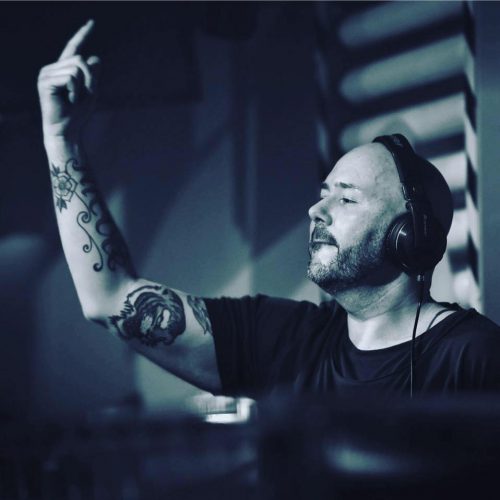 Tuneboy Classics Set
If you say you love hard dance, and you don't know who Tuneboy is…then I'm not quite sure if you are really someone who loves hard dance. With a career in hard dance as long as Noisia's career in bass music, these guys are definitely master's of their respective genres. You can catch Tuneboy for a second time as TNT, but this "Classics Set" is definitely appealing in its own right. As a pioneer of hardstyle, you'll be treated to an artist who truly has lived through the rise of hardstyle in the electronic music scene. This Italian DJ is spinning a classics set that will take us back to a different era of hard dance, I'll see you all there.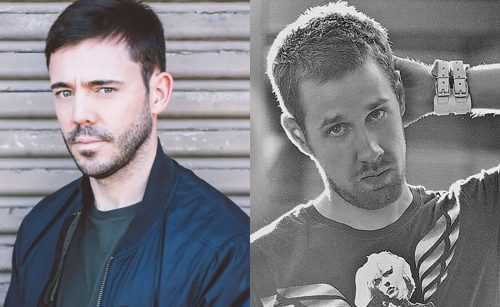 Darren Styles b2b Gammer
Darren Styles: Facebook | SoundCloud
Gammer: Facebook | SoundCloud
You cannot have a conversation about the history of UK Hardcore without mentioning Darren Styles and Gammer. Darren Styles is a pioneer of happy hardcore, with notoreity in both his solo and collaborative works, with a career beginning in 1993 he is quite the testament to longevity. Gammer's career really began all the way back in 2002, and has only been on the upswing since. Named best hardcore DJ five years in a row, among other accolades, he is simply one of the best in the business. This dynamic duo come together regularly to bring the heat and keep the dance floor moving throughout their entire upbeat set. Not sure what I mean about upbeat? Well UK Hardcore is closer to 180 bpm, so you'll be ending your night dancing your ass off with some epic buildups and basslines that will leave you wondering where the next happy hardcore event is at in your area
---
Connect with Project Z 2016 on Social Media: