BPM Festival is returning for its tenth year anniversary to Playa Del Carmen, Mexico. The festival has announced that it will be taking place January 6th – 15th, 2017. BPM takes place along the absolutely gorgeous Mayan Riviera. More than 60,000 people flocked to Mexico from over 60 different countries to see BPM's awesome lineup of over 430 artists last year. BPM introduced its own Ya'ah Muul, or "festival within a festival", which is series of parties with different stages and adventures last year and this year the festival says it will be bringing back Ya'ah Muul with an extra twist!
BPM Festival started as just a small group of 5,000 attendees — mostly people who worked in the industry (bartenders, promoters, musicians, and more). Over the last ten years, it has grown into an epic festival boasting over 70,000 artists and fans from many different countries all over the world.
Tickets for BPM Festival 2017 go on sale on June 1st and can be purchased here.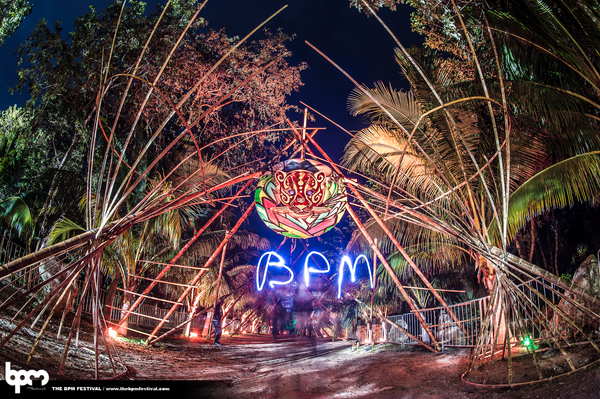 About BPM Festival:
The BPM Festival is an annual ten-day and night electronic music festival, founded by Craig Pettigrew and Philip Pulitano, held in Playa Del Carmen, Mexico. BPM, which stands for "Bartenders, Promoters, Musicians" was created as a post-New Year's gathering of industry professionals and has grown to a  70,000+ global gathering of DJs, producers, revelers and industry professionals; a must for any music lover with a discerning taste for quality underground dance music.  BPM parties are hosted both day and night at multiple venues in Playa Del Carmen, a picturesque beach town that runs along miles of soft white sand beaches and sparkling turquoise waters on the Mayan Riviera. The town offers a variety of luxurious and affordable boutique hotels and condos, and endless options for dining and tourism, including: ancient Mayan ruins, cenotes, aquatic sports and ecotourism.
---
Get updates on BPM Festival 2017 via Social Media: