Insomniac Event's 5th Annual EDMbiz Conference and Expo will be held at Caesar's Palace during EDC Week June 14th – 16th. This conference intends to initiate discussion of the current and future states of the dance music scene and music industry in general, and provide a space where everyone from students to established music industry professionals and anyone in between can network with each other and learn from keynote speakers.Topics of discussion during presentations include marketing and branding, event production, talent management, the future of industry related technology, social media, and more. This event is much more than a conference, it's a fusion of everyone representing the entire "behind the scenes" side of this industry interacting with each other in a casual environment.
If you have any interest in expanding your knowledge of the world of EDM or even the entertainment industry in general, this conference might be worth more money and time than a pool party, and something you should consider.
Here are four reasons you should be at EDMbiz 2016:
The Technology
This conference has a huge expo and provides a unique opportunity to get an up close and personal look at cutting edge technology. For example, innovative companies like Pioneer showcase their latest and greatest equipment. You can try on headphones and even mess around with decks. You can learn all about the hardware and software from the representatives.
This is just the tip of the iceberg, there are tons of booths to check out; start-ups in apparel, travel, and tech industries will be in attendance pitching their products to attendees.
Check out the sponsors and exhibitors from EDMbiz 2015: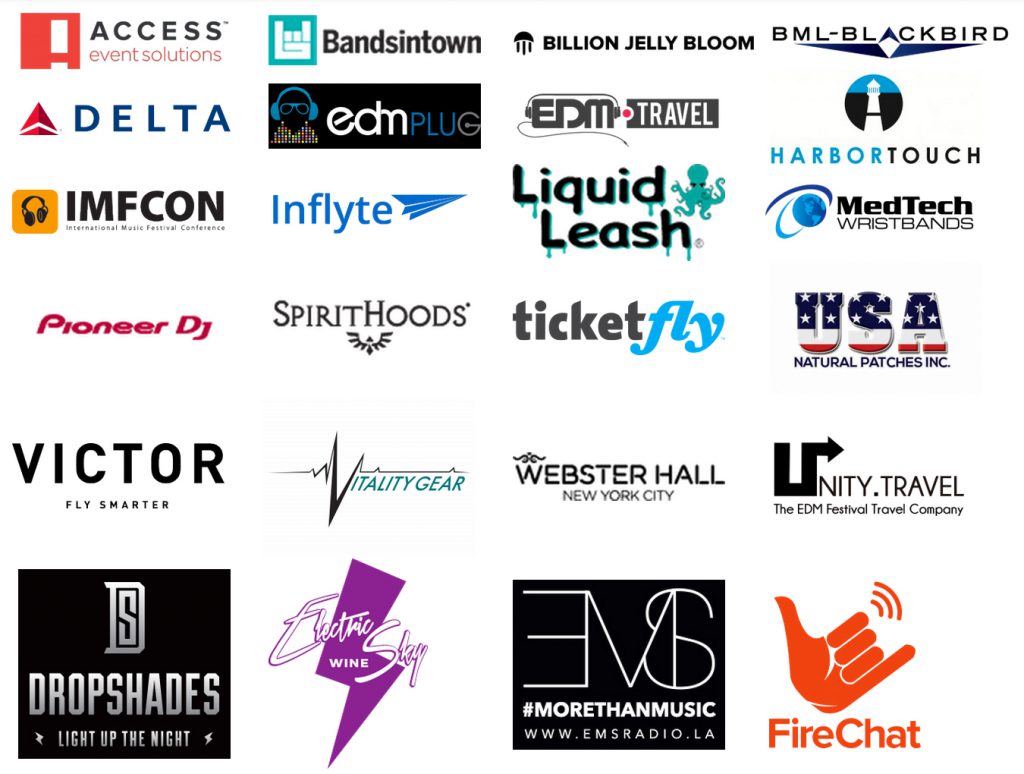 The Speakers
For me, the panels of chosen speakers excite me as much as the EDC lineup itself. Last year featured talks from speakers like of Chad Anderson (founder of USC Events), Dave Ralph (Insomniac talent buyer), and David Waxman (head of A&R at Ultra Music), and so many more. The first year I attended in 2014 featured an intensive Q&A session with Above & Beyond, which definitely stood out for me.
EDMbiz 2016 offers a very rare opportunity to hear and learn from the experiences of industry professionals you many not otherwise get a chance to interact with, and even ask questions at the end of their session. The keynote speaker this year is Insomniac's own Pasquale Rotella and artists such as Marshmello, Paul Oakenfold, and Laidback Luke will speak and answer questions as well. I don't think hearing from this group of keynote speakers will be anything less than enlightening.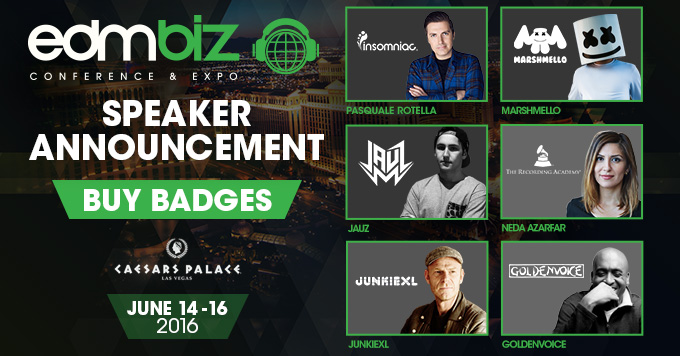 The Networking
EDMbiz provides a casual and easy-going environment for everyone with a common interest in the music industry to interact with each other. Everyone from talent buyers, CEOs, A&R representatives, journalists, students, and artists are here. Cards are exchanged, connections are made… after all, everyone knows it's not really what you know, but who.
Are you, or would you like to be, a writer, journalist, photographer, or get your foot in the door somewhere? This might be a chance to meet the right person.
The Perks
In addition to the EDMbiz conference events, your badge also grants you free access to several nightclubs and dayclubs during EDC week in a dedicated line. I was able to attend The Crystal Method's 20th Anniversary Show with my badge. When I attended in 2014 I got a chance to check out the EDMbiz kick off event, which was hosted at Drai's and it was a great party too! Just make sure to arrive early because these events can be fairly popular, and obviously don't forget your badge!
With the opportunities to gain insight from successful entertainment professionals, network with your peers, and gain some extra EDC week perks, EDMbiz is certainly worth considering when planning your EDC Week itinerary.
---
Different tiers of EDMbiz 2016 conference badges are available now! Register for EDMbiz 2016 today by clicking HERE!
---
Connect with EDMbiz 2016 on Social Media: