Insomniac Events announces EDMBiz 2016 Keynote Speakers and more!
The 5th Annual EDMBiz Conference & Expo, is taking place on Tuesday, June 14 through Thursday, June 16 at Caesars Palace Hotel & Casino Las Vegas.
Looking for some news about EDMBiz? You're in luck! Insomniac announced some of their keynote speakers for the 2016 edition of their conference about EDM this upcoming June. Moby will have a keynote conversation with guests, while Insomniac founder and CEO Pasquale Rotella will also be participating in his first ever keynote. Bob Lefsetz, author of the popular Lefsetz Letter, will return as well. Considered by many to be one of the industry's most progressive events, it will feature a lineup of today's most innovative leaders as they discuss topics and issues specific to the electronic music community. The 2016 edition of the conference will feature two distinct stages to help touch upon three cornerstones: Experience, Technology and Aspiration.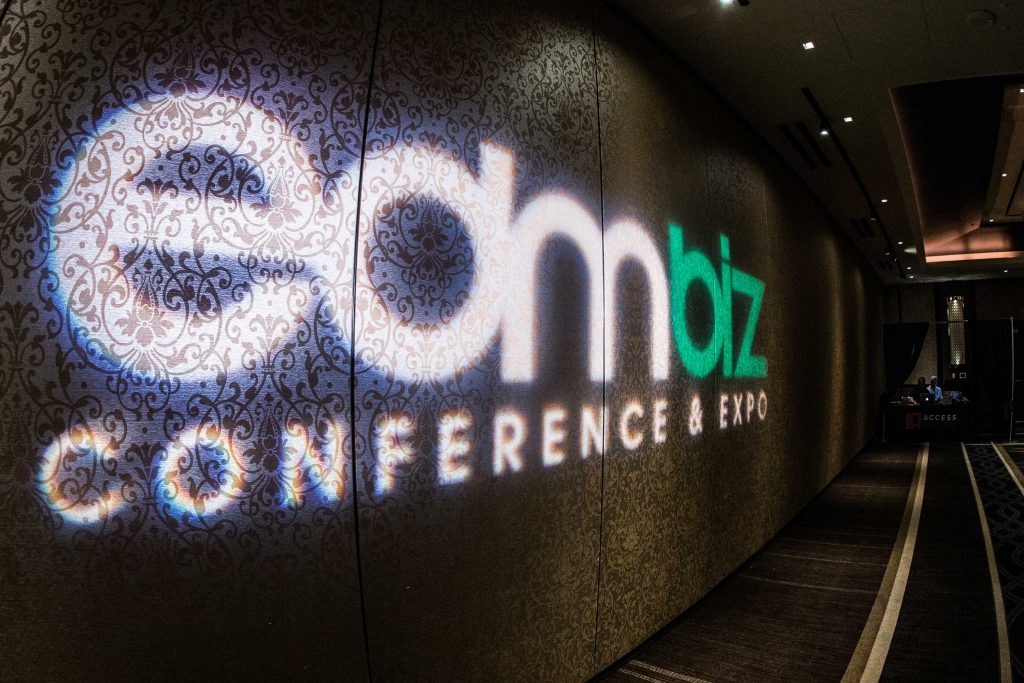 During EDMBiz, President of Billboard and The Hollywood Reporter, John Amato, along with Matt Medved, Billboard Senior Editor, Dance Electronic, will unveil its Dance Power Players 2016 list, acknowledging the cultural impact of the most powerful tastemakers in dance music this year. Pasquale Rotella will sit down for an intimate discussion with attendees. There he will share his thoughts on the current state of the electronic music industry, plans for Insomniac's future growth, and where the culture is headed in the future. Other EDMBiz panelists that have been confirmed include renowned artists Laidback Luke, Paul Oakenfold and Markus Schulz as well as breakout performers Jauz and Marshmello along with Junkie XL, the acclaimed composer of Batman v Superman: Dawn of Justice, Mad Max: Fury Road and Deadpool.
"As the dance music industry continues to evolve, its influence is felt across mainstream radio, the festival scene, and pop culture in general," said Pasquale Rotella, Insomniac Founder and CEO. "This year's conference will bring together top artists, executives, and experience-makers to share ideas and discuss innovative ways to continue the momentum and provide invaluable advice for newcomers on how to make their mark on the scene."
For the first time ever at EDMBiz will be a hackathon designed to merge technology and dance music. To make this event, Insomniac has joined forces with CODEMKRS, who produce the official hackathons of SXSW, Bonnaroo, and Outside Lands! The hackathon will take place at ExchangeLA and feature the country's top hackers, designers, artists and music producers working to create the next great music festival experience. Winning teams will be given access to the Insomniac Dream Lab and their ideas will be helped by CODEMKRS and Insomniac's digital team over four-weeks. Afterwards, the Dream Lab teams will then demo at EDMBiz to a panel of industry leaders as the final portion of the competition. The grand-prize winner will get a backstage tour of EDC Las Vegas 2016 and the chance to go live with their technology alongside the world's best electronic artists!
As a kickoff, the EDMBiz official opening night party will be held at Omnia and headlined by Afrojack on Tuesday, June 14. All EDMBiz badge holders will have complimentary access prior to 1:00 am. The EDMBiz official closing night party will be held once again at Marquee Nightclub on Thursday, June 16, featuring Galantis & Loco Dice. All EDMBiz badge holders will receive complimentary admission before midnight.
---
Additional speakers and panels will be announced soon. For the latest updates and announcements about EDMBiz 2016, visit EDMBiz.com and follow EDMBiz on Facebook, Twitter and Instagram.