Christine's Experience at EDCLV 2015 is part of our #EDC20 Series in the lead up to the 20th Anniversary of Insomniac Event's Electric Daisy Carnival!
I'll never forget when I heard the words "Under The Electric Sky" for the first time. I had just returned from an incredible Halloween weekend dancing at Escape: All Hallows' Eve and Hard Day of the Dead in 2014 when a friend mentioned that I should watch a certain special documentary. It was pushed along on my to-do list until one fateful December day when, while making my costume for Insomniac's White Wonderland, I decided to press play.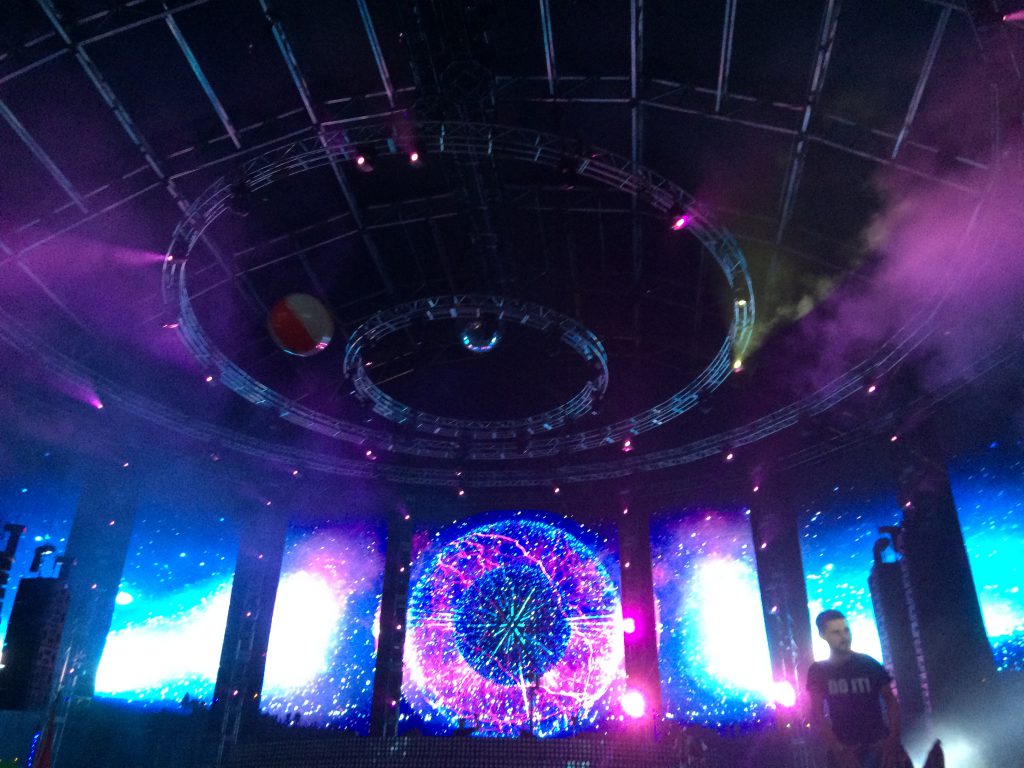 The first minute had me hooked. I wanted to know more about this magical electric carnival land that so many people called home. I fell in love with the different stories and desperately wanted to have an incredible EDC story of my own. I had just started my journey into the EDM world that expanded beyond the limits of my computer and I couldn't wait to experience the magic of big festival stages, larger-than-life firework shows, and all of my favorite artists all in one place at one time.
I bought my tickets as soon as the Under The Electric Sky credits started rolling.
Little did I know that my journey to EDC would be the start of a very unexpected and incredible journey of a lifetime. Purchasing those tickets meant something so much more than just obtaining the opportunity to go to a festival. It was beginning of a pursuit of music and a following of my favorite artists in a capacity that I had never experienced before. Right around the time I purchased tickets to EDC, my best friend Matt had introduced me to this one little band named Above & Beyond. I was brought to tears the first time I heard "We're All We Need." Matt and I couldn't stop thinking about them. We researched their group, watched all of their music videos and came to the conclusion that we too would one day push the button. To us, Above & Beyond meant being something in this world worth meaning. It was about living life relentlessly, about finding that thing your soul represents and sharing the heck out of it. I guess in the end, it was really all about living above and beyond anything we once thought was impossible. Suddenly, we went from being a couple of EDM fans to adventurers dedicated to their art, to being aspiring architects of the awe-inspiring. The road to EDC was now also a declaration of bringing forth our talents into this world as much as we could before June 2015.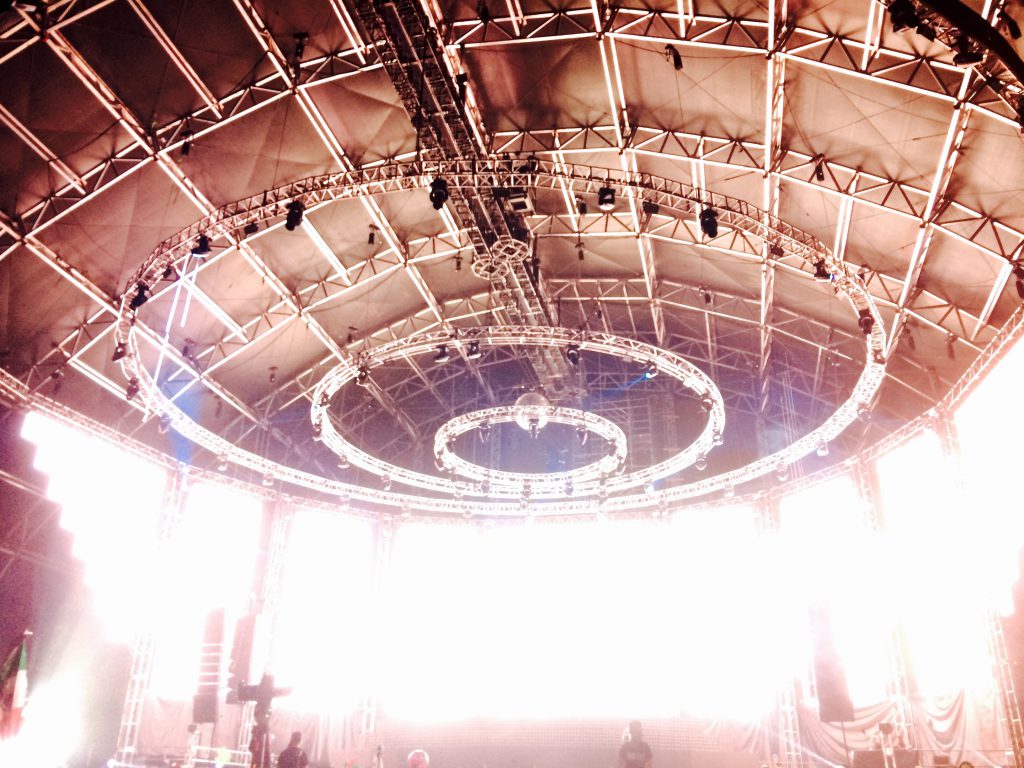 The next 6 months after initial EDC ticket purchase was a roller coaster of emotional craziness and the most ridiculous ventures of ups and downs, highs and lows all in areas of love, work, and play. We started our travels all over the west coast following our favorite DJs from Markus Schulz at the Monarch Theater in Arizona to Ilan Bluestone at The Observatory in LA and all the way to Hardwell and Gareth Emery in Las Vegas. And in the midst of all of our travels and changes was left something so miraculous that I still can't believe it happened…Matt and I fell in love with a love so real that suddenly, every song on the "We're All We Need" album made so much sense! It's love that helped us say yes to ourselves and yes to a life of relentless possibility. We explored, we adventured, we regained our artist souls…and more importantly, Matt and I found in each other, the best friend, the soul mate, and the partner in life that we've been searching for our entire lives. 
Then, before we knew it, it was time for EDC and somehow, against all odds, we had made it! I absolutely loved discovering the trance stage Circuit Grounds for the first time. I LOVED seeing Blasterjaxx, bouncing to Tommy Trash and getting hit by Eric Prydz's laser beams there. I'll never quite forget that high of pure energy at Circuit Grounds when I realized that I had found my tribe, that I was home.
My absolute favorite memory of EDC (alas, it IS my only EDC to date) was at EDC Las Vegas 2015. We had no idea what to expect! It was the second day of the festival, and I had one objective in mind. I had to hear "We're All We Need" by Above & Beyond at their EDC set with my best friend by my side. After all, this was THE song that started it all. It was the one that had thoroughly shaped my life – finding love, delving into my passion, and choosing a life of freedom, adventure, and true happiness. I had never seen Above & Beyond live before then either, which built up the anticipation that much more.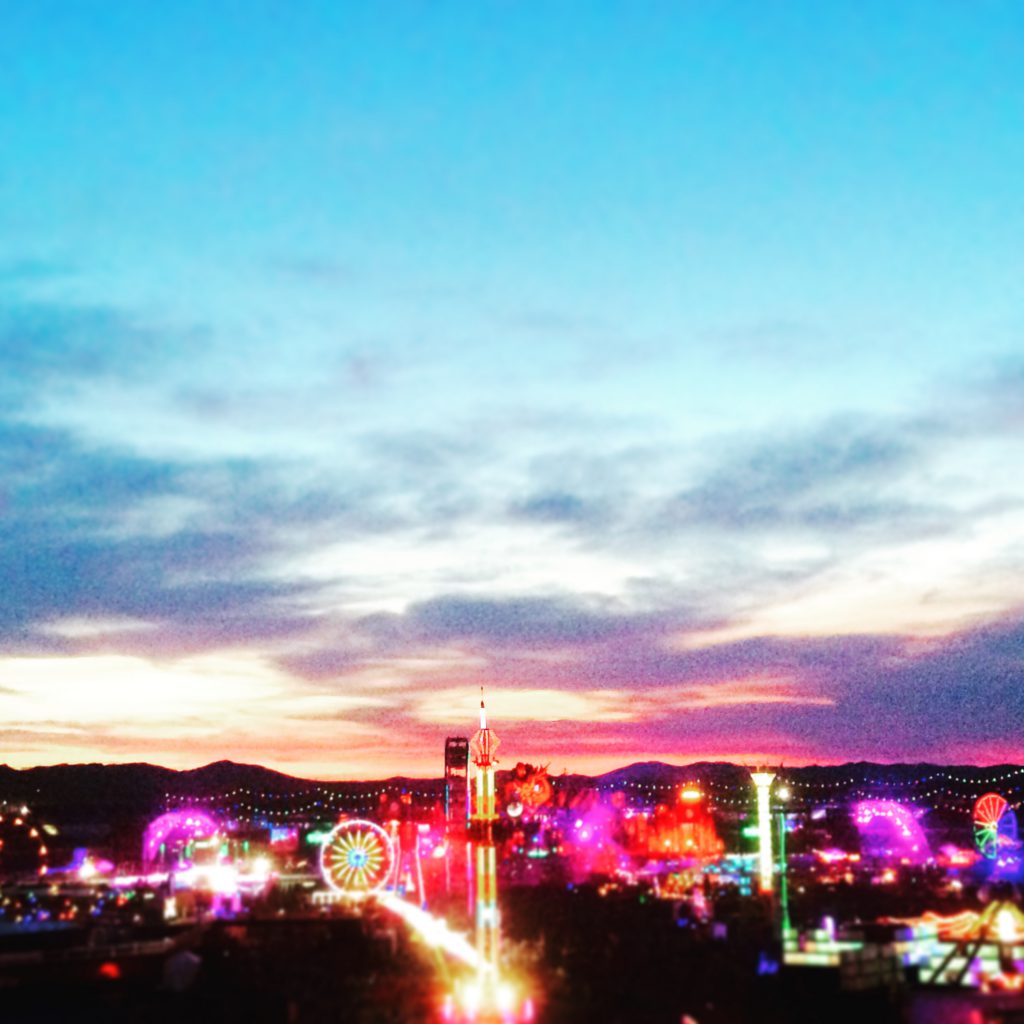 We had been running late that night and for some reason, my wristband didn't work when I got the gate. I was about to be sent to the extremely long will-call line, but by some miracle, my wristband beeped and the light flashed green at the last second. Matt and I rushed through the gates, knowing that we had barely 5 minutes to run through the entire festival to make it to Kinetic Field in time! We raced through the grounds, leaping over people, dodging others, and holding back floodgates of emotion.
Then, as the clock struck midnight, we ran gasping for breath into the crowd at Kinetic Field. Suddenly, a stream of fireworks burst in incredible color above us…and we heard that beautiful first note of "We're All We Need." That note brought back every crazy moment that my boyfriend and I had gone through the past year and we were engulfed in overwhelming triumph and joy. We had made it! We held each other as Above & Beyond put our untamed fears, our past heartache, and our pain to rest with every beautiful note they played.The energy that we felt at Above & Beyond's EDC LV show kept our spirits and energies soaring sky-high that night. It's a moment that I'm eternally grateful for and one that I'll never forget!
Listen to Above & Beyond's incredibly magical EDCLV 2015 set on SoundCloud:
https://soundcloud.com/nguyen-hung-1994/above-beyond-live-at-edc-las-vegas-2015-full-set
EDC is more than just a festival. It's a message to all music lovers that we're all here to stir some souls, wake the world up, and let our light go wild. EDC 20, I'm coming for you! I can't wait to see what magic is in store this year!