Some Travel Tips & Tricks from EDM Identity's very own "Suitcase"!
In under a year, I've traveled more than I ever have in probably the past five. I've visited 13 states and 5 countries, several music festivals and plenty of club events in a very short amount of time. This may not seem like a lot, but for me it was and along the way I somehow got really, really good at packing my suitcase. Due to my heavy amounts of travel, the team began to call me "Suitcase" and the nickname stuck.
I worked in retail for most of my college years; who knew that folding all those fitting room go-backs would actually leave me with a useful skill applicable to real life? If you tell me where we're going, how long we'll be gone, and what we're going to do when we get there, I could be ready to go in about 15 minutes.
I'm going to go out on a limb and assume that most of you reading this are planning on traveling to festivals or events, and not for general tourism. If you do plan to step outside of your comfort zone while you're there and do some sightseeing, visit friends and family, or fun and relaxing activities, those still often need to researched, planned, booked and organized in advance. Websites like Trip Advisor and Lonely Planet's website and books are some of my favorite resources. From my experience though the best recommendations for nightclubs, bars and restaurants have come from simply asking locals.
As I write this on the train to Paris from London, I'm still currently traveling and will be for the next two weeks, so these tips and tricks are still fresh in my mind. Here is some advice from me to you to make your holiday more fun, and to avoid wasting time and money.
---
Before You Go
Sign up for the TSA Pre-Check program. You can make an appointment online to be screened at many airports and application centers in many cities all over the United States; these locations can be found HERE.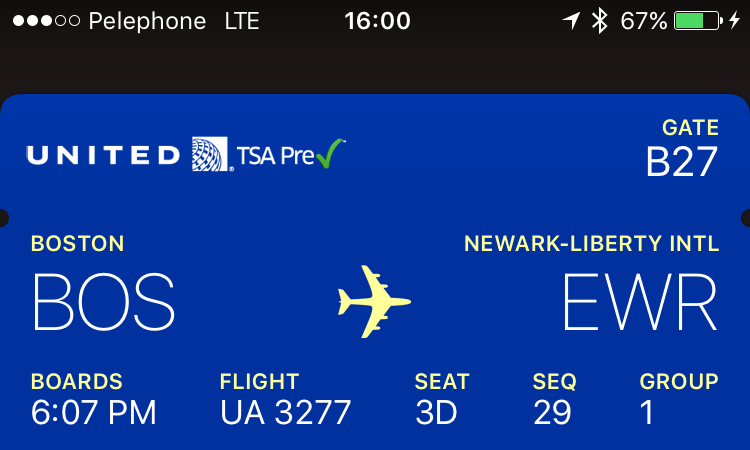 They will run a background check and scan your fingerprint, assess your "threat level", and you will then be notified of approval. It took 48 hours for me. The TSA Pre-Check program will then assign you a KTN (Known Traveller Number) that you can enter into your airline of choice's website when booking your flight. Your boarding pass then show a Pre Check logo on boarding pass (both printed passes and boarding passes on mobile devices). You will now be able to go through security through a separate designated Pre Check line.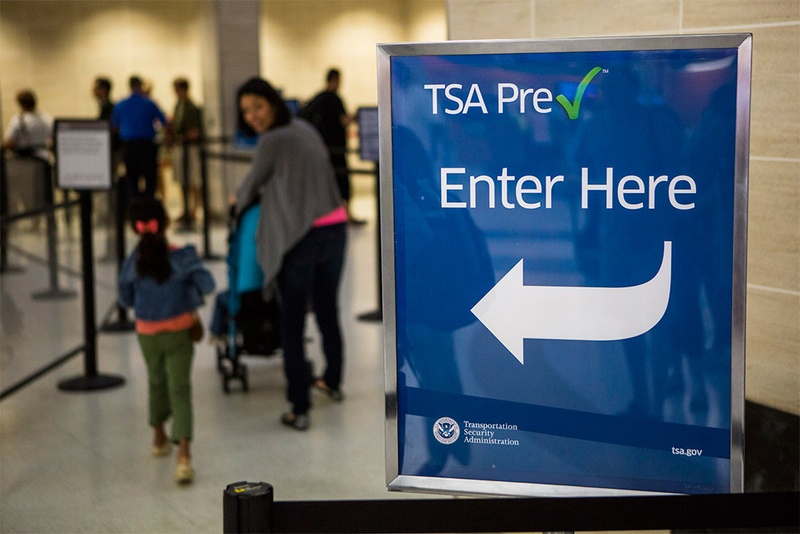 This line is almost always significantly shorter, but even if it isn't, it always moves much faster. You will not need to take off your shoes, or take your computer or tablet out of your backpack. Travelers in the pre-check line are also generally more seasoned travelers, are aware of what to do, have their boarding passes and ID ready, and don't do stupid things like digging through their backpacks or finding a misplaced document that hold up the line. When I signed up last year, the fee was around $80, and is good for one year.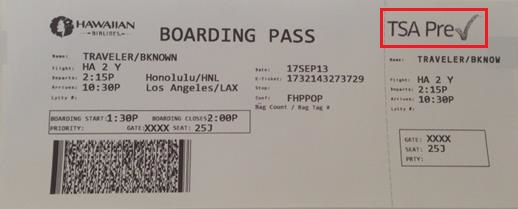 Consider the Season
Are you travelling during a weekend, or busy holiday? The airports will be busier and lines will be longer. Be mindful of this and allow extra time. It's better to arrive at the airport early than miss a flight.
Banks, Cards and Documents
Make sure to tell your bank where you are going, how long you'll be travelling, and if you plan on making any large purchases. Your account getting blocked and cards getting declined is a huge hassle, not to mention embarrassing. I usually bring a copy of my passport, driver's license, and credit cards with me when traveling for a long time, especially abroad.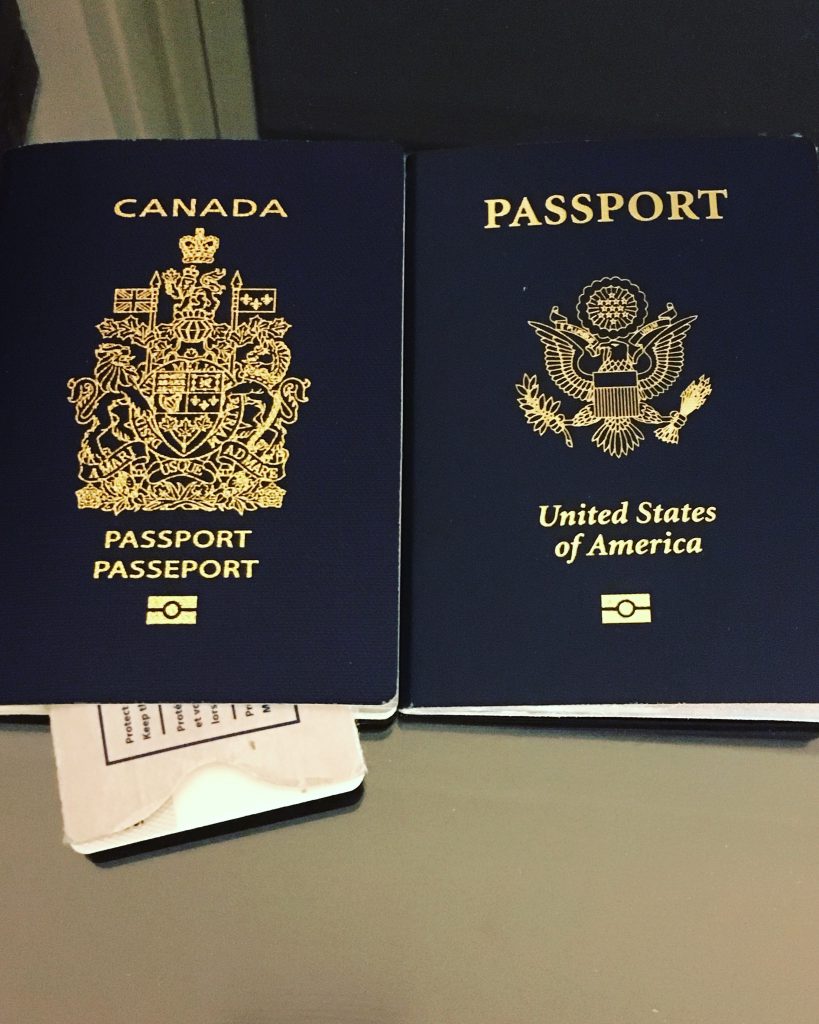 Everyone knows calling the bank is annoying; check out GetHuman. This website has instructions on how to skip telephone menu hell and speak to a person right away – for not only banks, but many businesses.
Weather
Check the forecast before you go – a simple glance on a weather app on your smart phone will do. If you're travelling from a place with cold weather that season to a warmer location, leave your heavy, cumbersome jackets and coats at home. Opt for things you can layer like light sweaters, long sleeve t-shirts, and zip-up hoodies or crew-necks instead in case you are worried about getting cold.
Will there be rain, a chance of rain, or cloudy? Maybe a chance of mud at a festival or event? Pack a windbreaker and a pair of athletic shoes you don't mind getting a little dirty or muddy, and not something made from canvas or suede like Vans or Chuck Taylors. Water will soak through these shoes and your socks almost instantly and your feet will be wet all day.
Packing
Consider what you'll be doing when you get there BEFORE you start packing. Going to a nightclub? Check the dress code on the club's website or just call them and ask to determine if you will need dress shoes, dress shirts, a tie or formal coat. Going to a pool party? Don't forget a swimsuit, flip-flops and a shirt you don't mind getting wet!
Don't be paranoid and over pack – clothing items like jeans, jackets, coats and shoes can be worn more than once. You will want to pack items that will pair well with multiple outfits so you can wear them again. Find a happy medium and don't under-pack either. I hate running out of clean clothes when I travel, so if I have room I try to bring one or two extra shirts and extra pairs of underwear and socks, which don't take up a lot of space. Going to an event and planning to buy a shirt or hoodie, or planning to do any shopping while you're away? Leave room in your bag knowing you'll have something clean to wear later!
I borrowed this tip from our Mid-West correspondent Maggie: once you get to your hotel room (or wherever you happen to be staying) unpack and hang your clothes first. Throughout your trip, re-fold and re-pack them in your suitcase as they get dirty. This will help you avoid scrambling to get out and shoving everything in your suitcase when its time to go home.
Bringing a carry-on bag in addition to a personal item like a backpack or small rolling bag instead checking a large bag is always preferable. Not only will you save on baggage fees, but you also will not have to wait at baggage claim after. As incompetent as the TSA may be, their existence seems to be fairly permanent and they do have to check luggage for dangerous and prohibited items. The TSA recommends that you pack your items in layers: ONE layer of clothes, ONE layer of shoes, ONE layer or toiletries on top of one another. This allows them to screen bags faster and if everyone does it, it keeps the line moving faster.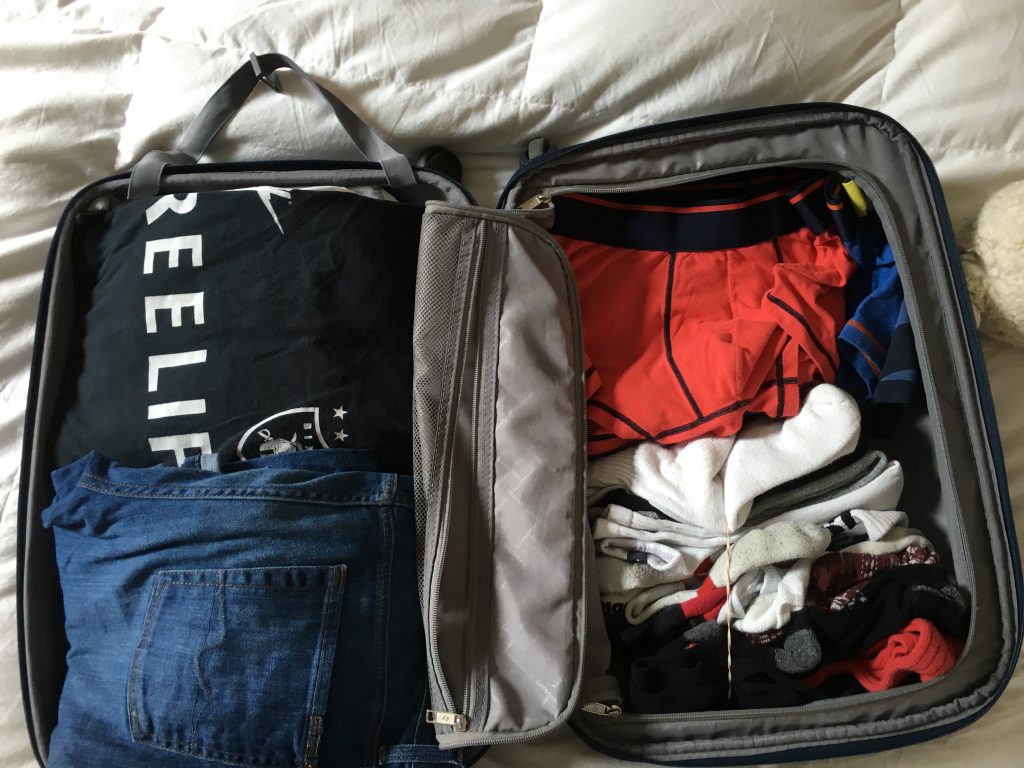 You can also read about which items are prohibited, which locks for your luggage are TSA recognized, and plenty of helpful tips for travelers. For example, toiletries are limited to 3.4oz or 100 ml in your carry-on. Many grocery stores or drug stores have an entire section dedicated to everyday items of this size. While traveling abroad please note that rules may be in place that will differ from the TSA's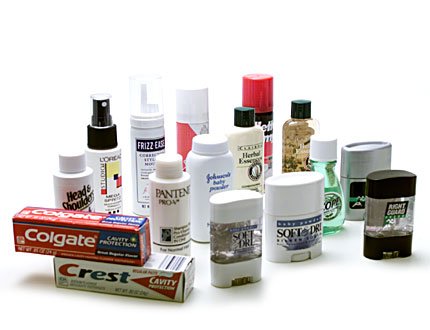 Try to Leave Your Troubles at Home
Travel can be hectic, but it can also be fun and can take your mind off the stresses of every day life, or troubles you may be having in your personal life. Especially if you're travelling to a music festival or event, try to leave these at your front door – you can always come back to them later. Smile!
---
Looking for some super sick travel details? Check out our friends over at Good Life Galactic Travel!